The Real Place Where Virgin River Is Filmed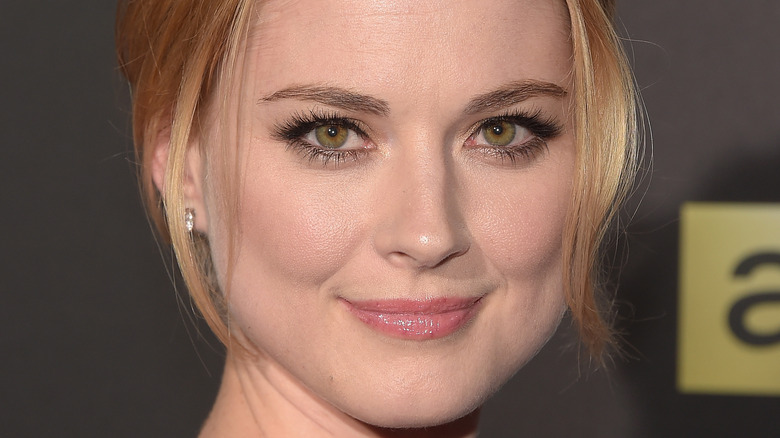 Theo Wargo/Getty Images
If you've ever seen the show "Virgin River" on Netflix and dreamed about living in the picturesque town yourself, you're not alone. The romantic drama is based on a series of novels by acclaimed writer Robyn Carr and is centered around main character Melinda "Mel" Monroe, played by actress Alexandra Breckenridge.
Mel moves to the quaint town of Virgin River after answering an ad to work as a midwife, and once there she becomes deeply embedded in the lives of the people she's helping. Romance blossoms for Mel when she meets local bar owner Jack Sheridan, played by actor Martin Henderson, which further adds to the show's appeal (via IMDb).
The gorgeous weather, adorable cottages, and idyllic landscapes make Virgin River seem like the perfect place to live, but unfortunately, the town itself doesn't exist. This is a sore point for viewers and one that Carr discussed in an interview with Entertainment Weekly in 2018. "People always write and say, 'Where is it? I want to go there,' and I have to remind them that it only exists in our hearts and minds." Thankfully, fans can still visit many of the filming locations used for the Netflix show, each of which is equally charming.
Virgin River is actually filmed in Canada, not California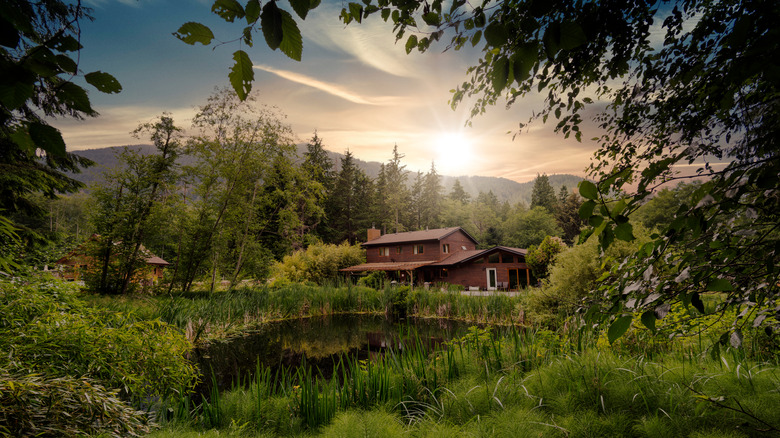 Jason Wilde/Shutterstock
Though the fictional town in Netflix's "Virgin River" is located in Northern California, the show actually films most of their scenes in Vancouver and British Columbia, per The Pioneer Woman. "Most of those sweeping panoramic views that show off the exterior of Virgin River were filmed in Snug Cove on Bowen Island, Burnaby, and Port Coquitlam," the site claims. Notable locations like Jack's bar, Mel's beloved cabin, and the doctor's clinic are found in various areas of Vancouver, according to Atlas of Wonders.
Some of the interior shots of these locations are filmed on sets built by the studio, which means you won't be able to track down every familiar place if you're planning a trip to explore British Columbia. If you want to immerse yourself in the town that feels most like Virgin River though, take up Marie Claire's suggestion and head straight to the beautiful community of Snug Cove. Destination Vancouver mirrors this sentiment by saying, "Snug Cove anchors the show as the fictional town of Virgin River, with establishing shots including the local library, main streets, and Artisan Lane." Sounds like it's time to start packing!