How Kat Dennings Really Feels About Her Breakout Role In Nick And Norah's Infinite Playlist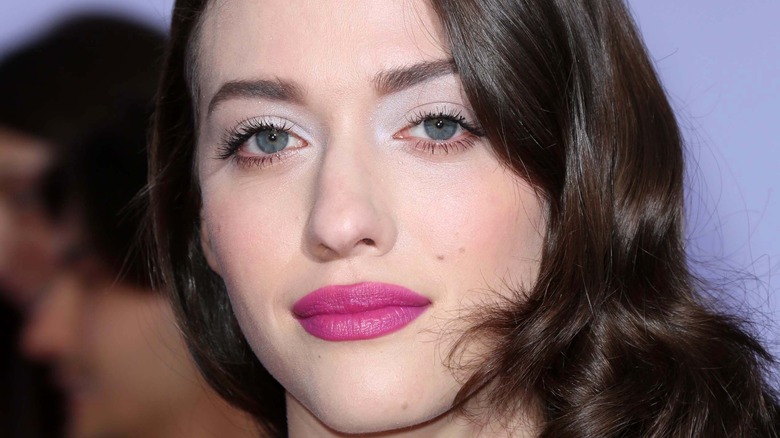 s_bukley/Shutterstock
Kat Dennings started acting as a child, starring in commercials before making her television debut on "Sex and the City," followed by small roles on "ER'" and in "The 40-Year-Old Virgin," where she acted alongside Steve Carrell (via IMDb). Although Dennings never waivered on her career choice, her parents were understandably nervous. "I was one of those kids where I clearly wasn't going to be in school much longer, you know what I mean?" she told Glamour. "I'm not a kid who can learn that way. I was a very unique child. I think they knew I belonged in the arts. I got so lucky. My dad is a biochemist, but he actually wanted to be a painter when he was younger, so he had it in his blood. And my mom is a poet, so they all had their own secret art."
Fortunately, her mom and dad didn't have to worry as Dennings has gone on to land supporting roles in Marvel hits including "Thor" alongside Chris Hemsworth and Natalie Portman and "WandaVision" starring Elizabeth Olsen and Paul Bettany. She also took center stage as one of the leads in the CBS sitcom "2 Broke Girls," and starred in Hulu's hit series "Dollface." But it all started with her role as Norah Silverberg in 2008's "Nick and Norah's Infinite Playlist" (via IMDb).
Kat Dennings said she's nothing like her Nick and Norah character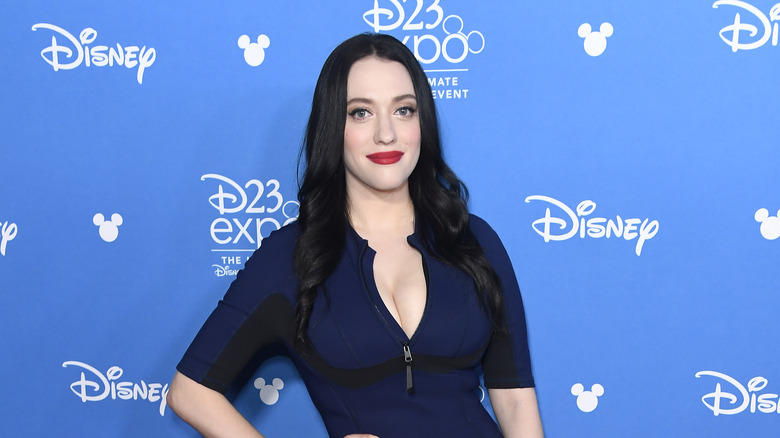 Frazer Harrison/Getty Images
While Kat Dennings found her breakout role as Norah Silverberg in 2008's "Nick and Norah's Infinite Playlist," she said she doesn't have much in common with her character...except that they are "both brunettes and Jewish," she told Jewish Journal. Still, she has a lot of affection for Norah and enjoyed playing someone with the same religious background. "I liked that Norah was a strong and unique female lead, not the type of girl I was used to seeing in films like this," Dennings explained. "I liked that she was Jewish — it's different from what I've seen in the past."
Now, Dennings is focused on the future. After "2 Broke Girls" was canceled following its sixth season, Dennings revealed that she'll appear in upcoming Marvel projects, although she has to remain mum on details. There are also plans for a second season of "Dollface," (via Deadline) and Dennings is down for a "2 Broke Girls" reunion special.
"We didn't get to see Max and Randy's real wedding, which I think would've been cool," she told Yahoo! "Maybe one day we'll wrap it all up with a two-hour special where we see all of these things happen... I would love that. I think the people that watched the show for so many years deserve some closure, and I would love to give that to them."