What You Didn't Know About Anne Hathaway's Fashion Sense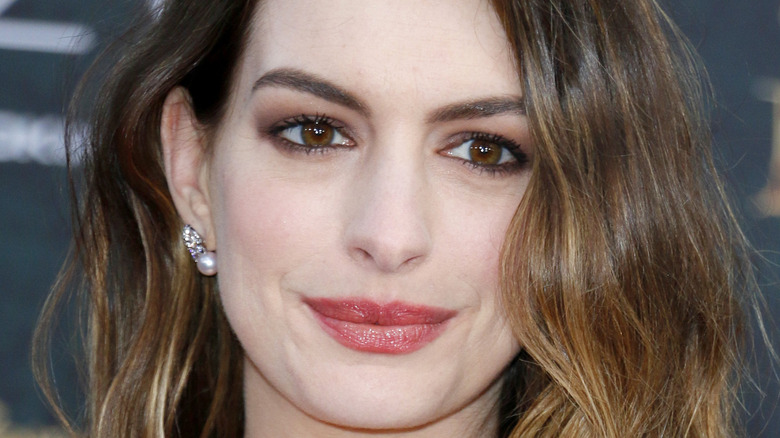 Tinseltown/Shutterstock
Oscar-winner Anne Jacqueline Hathaway has been wowing us with her elegance and grace since her "Princess Diaries" days. Not only has she been critically acclaimed for her multitude of film roles, but this "Ella Enchanted" alum is also known for her striking yet classy clothing choices, especially on the red carpet. And given that one of her most successful endeavors today was playing the amateur fashionista Andy in "The Devil Wear Prada," it's no surprise that Hathaway has her own fashion chops up her sleeve herself (via IMDb). 
However, this UN Women Goodwill Ambassador has also proven that she cares about making the world a better place, and is taking steps to do so while in the spotlight. Although she is one of the highest-paid actresses of our generation (via The Independent), who has been spotted in Versace and Valentino, her more recent style choices may not be as unattainable as you think. Here's what you didn't know about Anne Hathaway's fashion sense.
Anne Hathaway's fashion sense is secondhand and sustainable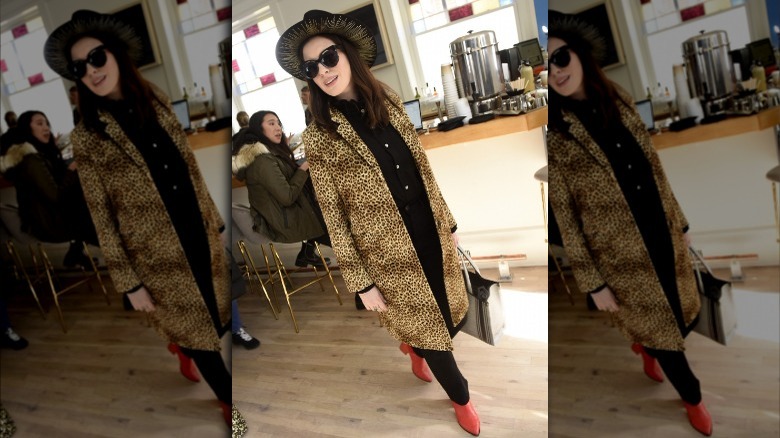 Vivien Killilea/Getty Images
We all know that Anne Hathaway is a talented performer, but who knew she cared about the planet as well? Hathaway reportedly has a history of choosing vintage clothing pieces to help the environment, as resold clothing tends to have less of a carbon footprint (via Thv11).
During her press tour of the sci-fi black comedy film "Colossal" in 2017, Hathaway was spotted wearing vintage selections from designers Stella McCartney and Vivienne Westwood (via Hollywood Reporter). But her most memorable look during the "Colossal" era was a flea market, $15 floral printed dress, which she wore on "Good Morning America" in 2017. "I'm trying to be more sustainable with my fashion choices, so I'm trying to wear vintage wherever I can," Hathaway said on the show (via Youtube). However, she stepped the game up from modest girl next store to the big-name star we all know her as when she paired the dress with a Gucci belt and Louboutin heels.
Hathaway's longtime personal stylist Penny Lovell credits the decision to select preserved, resold pieces during this era to the political climate at the time of "Colossal"'s release. "There's been a lot of awareness about what's going on in the world right now, and it felt organically like the right thing to do," She told Hollywood Reporter.
Thanks to Miss Lovell's help, glamorous celeb Anne Hathaway proves that you don't have to be wasteful in order to look like a Hollywood star.