Everything You Need To Know About The Glossybox Beauty Subscription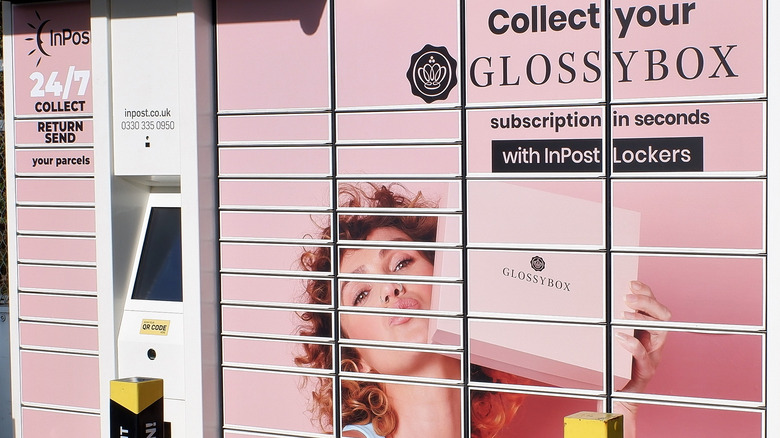 Peter_Fleming/Shutterstock
Do you love feeling beautiful, but are drowning in a clutter of cosmetic products that you don't even use? Do you get overwhelmed by the vast array of options at your local Ulta and don't know what to buy, so you end up splurging? Is your hectic life too busy to take time out of your day to even visit these stores, but you still wish you had access to beauty products?
Beauty boxes are coming to the rescue. Subscription beauty boxes typically involve a monthly payment for a combination of makeup, skincare, haircare, or fragrance products sent right to your door. Not only do these fun and convenient services save you money, their personalized experience helps you organize your life by discovering what works for you, while feeling fresh and fabulous.
With the accessibility of the internet nowadays, in-person shopping is beginning to become less and less necessary. Beauty subscription boxes have taken advantage of this phenomenon since the 2010s, and the concept has clearly been successful, given that millions of people worldwide now use subscription beauty boxes, per PR Newswire. But with all the companies out there, which one should you invest in? Although they all have their merits, there is one particular company that offers a fun and exclusive opportunity you won't want to miss out on.
Glossybox is chic, exciting, and global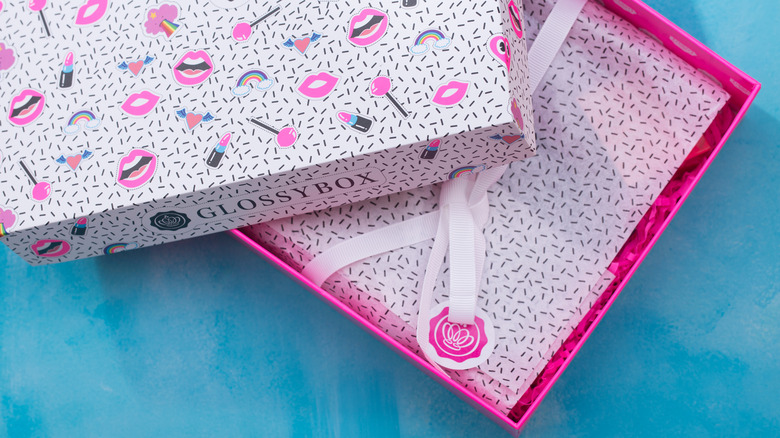 urbanbuzz/Shutterstock
According to Byrdie, Glossybox is a unique take on cosmetic subscription boxes because it is the ideal option for discovering rare finds and staying on top of trends, while also meeting your beauty needs. Glossybox was founded in 2011 in Berlin, and has so far delivered over 11 million boxes, according to its page on LinkedIn. Plus, it has more than 300,000 subscribers worldwide, per the Glossybox website. 
Customers have the option to get a box every month, every three months, every six months, or simply do a one-time box. However, the $18 price tag for a monthly subscription is the most practical, giving you the most bang for your buck. However, a larger discount can be reached if you pay for your full subscription ahead of time. Glossybox guarantees that each box is worth at least $60, so you're really making a wise investment. Most of Glossybox's monthly boxes follow a specific theme, such as eye products or items that are supposed to help you look and feel refreshed.
From mid-level to luxury, Glossybox works with some of the best makeup, skincare, haircare and fragrance brands from around the world, from widely known companies such as Colourpop, Glamglow, and Briogeo, to lesser-known brands such as Yensa, Eslor, and Lierac. Glossybox accomplishes this by utilizing beauty trend scouts to explore and recruit in fashion capitals such as Paris and Tokyo for access to some of the most premium products out there. But the truly best part about Glossybox? The cute pink packaging!