How Jorge Garcia Prepared For Lost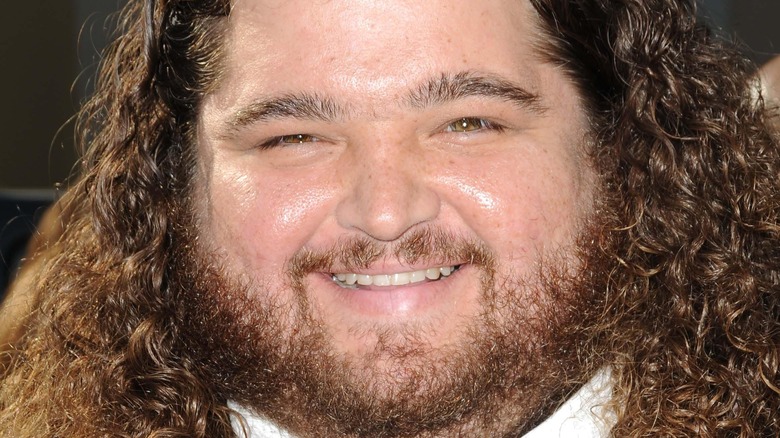 s_bukley/Shutterstock
Over the years, Jorge Garcia has appeared on television shows and movies such as "Alcatraz," "How I Met Your Mother," "The Ridiculous 6," and "Hawaii Five-0," but he is best known for playing Hugo 'Hurley' Reyes on "Lost" between 2004 and 2010 (via IMDb). This role was actually created just for Garcia after producers saw him on an episode of "Curb Your Enthusiasm," as stated by The Fact Site. Additionally, this character is the one who appears in the most episodes, as he was seen on 118 of the 121 episodes.
How did he prepare for portraying Hurley, though? He clearly already had a lot of acting experience under his belt, but according to The Fact Site, the actor also prepared by losing 30 pounds before filming for "Lost" even began. 
Over the years, Garcia's weight has been a topic of discussion — one that he does not enjoy (via Gossip Cop). In fact, there have been headlines like "Biggest 'Lost' mystery: Why is Hurley still fat?" from the Chicago Tribune and "Lost star Jorge Garcia 'pushing 400 lbs and friends fear he's headed for an early grave if he doesn't lose weight'" from the Daily Mail.
Now, Jorge Garcia is happily married to a co-star
According to Gossip Cop, Jorge Garcia stated that he had changed up his diet and was working with a personal trainer. Later, he became vegan, with a particular interest in "nooch," which is a nutritional yeast that can aid in weight loss. After that, there were rumors that he had lost 100 pounds, and some speculated that he had undergone gastric bypass surgery.
In March of this year, he was spotted for the first time in years. He left "Hawaii Five-0" in 2019, and his last red carpet appearance was in 2018, as reported by Daily Mail.
He was seen alongside his wife, Rebecca Birdsall, who was also on "Hawaii Five-0" as Susan. Their 2019 wedding was apparently at the Leixlip Manor near Dublin (via ALLVIPP), and photos shared on Instagram even showed Garcia wearing a gorilla mask on the big day. Forget the headlines, try to get over that sad "Lost" ending, and just focus on how adorable this couple is!