Why Ryan Reynolds' Latest Birthday Prank On His Wife Has Mariah Carey Fans In Stitches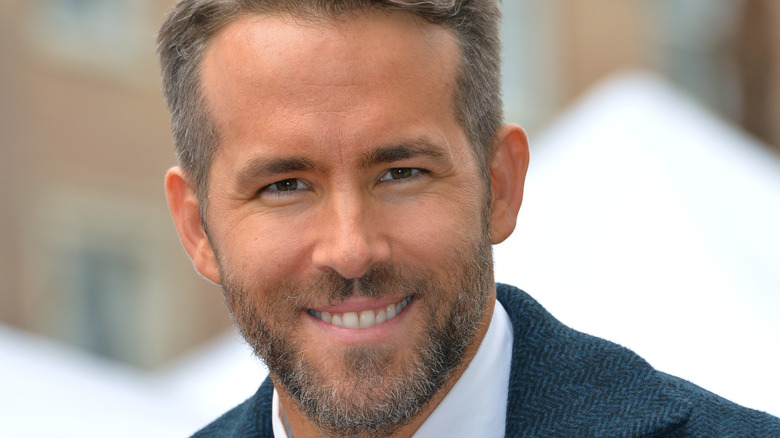 Featureflash Photo Agency/Shutterstock
Blake Lively and Ryan Reynolds are acting royalty. However, when it comes to their relationship, they're not your average A-list couple. The pair aren't afraid to turn the joke on each other and it'd seem that celebratory occasions are the best excuse to get one-up on each other. This is why Ryan Reynolds' latest birthday prank on his wife has Mariah Carey fans in stitches.
Glamour outlines that Lively and Reynolds have a long history of trolling each other online. BuzzFeed explains that they met on the set of "Green Lantern" when they were both already in relationships in 2010. However, a year later they found each other on a blind double date with other people and the banter flowed from there.
The couple's social media is filled with sarcastic quips, jokes at one another's expense, and behind the scenes pictures of them having the most fun and birthdays appear to be the times that they fully let loose. In Oct. 2020 Lively posted a picture on Instagram of Reynolds with his birthday pie that had already been tucked into. She wrote, "1) Who is the lost soul that selects birthday PIE. 2) What ANIMAL eats their cake (pie) without first blowing out the candles. @vancityreynolds that's who. Happy Birthday. I honestly can't believe we're still married."
Recently, Reynolds turned the cards on his wife, much to the amusement of Mariah Carey fans.
A birthday to remember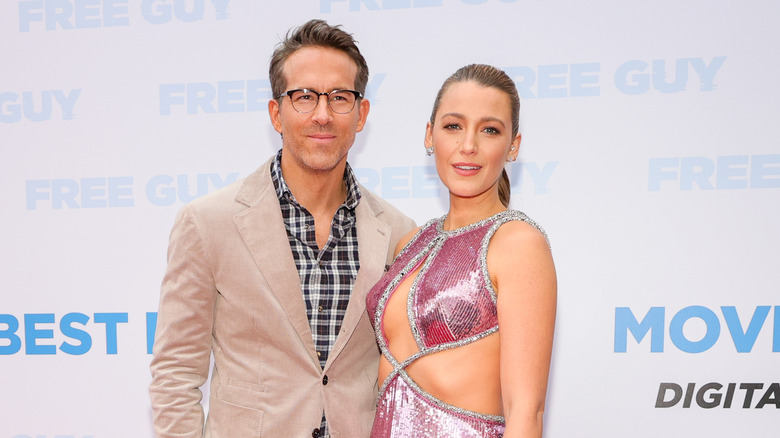 Theo Wargo/Getty Images
On August 24, Ryan Reynolds and Mariah Carey drove their fans wild as they posted a lip-sync duet video on TikTok to Carey's sensational song "Fantasy." People reported that the song features in Reynolds' new movie, "Free Guy." Commenting under the clip one fan wrote, "been waiting for the duet" while another said, "this is truly iconic. I love this so much."
A day later Reynolds shared the clip on his Instagram and captioned it, "My favorite thing that's ever happened on August 25th." This may seem like a harmless comment. However, once again Reynolds and Lively have highlighted that when it comes to trolling your partner, no one does it quite like them. Lively's birthday is August 25.
And in true Lively and Reynolds fashion, she didn't rise to his bait. Instead, she reposted all of the birthday wishes onto her Instagram and ignored her husband's duet altogether. Unsurprisingly she wasn't in short supply of well-wishers with People even comparing her different red carpet looks to Disney princesses on their Instagram. That's one way to feel like royalty on your birthday. 
Reynolds may have got one up on Lively for now but it's only a few short months until it's his birthday.