Here's What James Franco Studied In School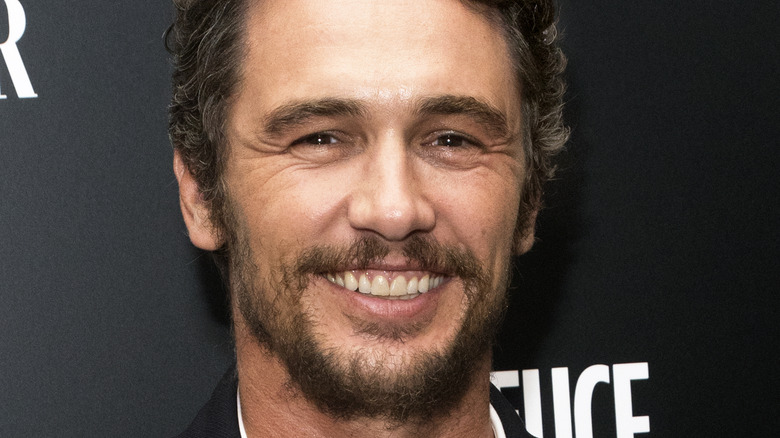 Debra L Rothenberg/Getty Images
James Franco quickly rose to fame following his breakout role on NBC's hit series "Freaks and Geeks". Although the series is beloved today, Franco didn't get the chance to show the depths of his true talents until 2002, when he appeared in the role of Harry Osborne in "Spider-Man". Franco starred as Spider Man's best friend and arch-villain for the remaining two films within the trilogy.
Although he often portrayed charismatic and cocky characters on screen, Franco admits he has battled with being shy in real life. "In my first two years of high school I got into a lot of trouble with the police for minor things: graffiti, stealing, crashing cars. It was teen angst," Franco told The Guardian. "I was uncomfortable in my own skin." He added, "I was shy." The award-winning actor's shyness not only hindered his school performance, but as he got older, it affected the way he interacted with women.
"I've always been a little shy in meeting women," the actor told Loaded magazine in 2014, per Refinery29. "I've been getting better over the years at being able to speak more comfortably when I first meet someone." Although shyness may still affect his dating life, the actor has mastered his shyness regarding his studies. Marie-Claire referred to the actor as "arguably the most educated actor" in Hollywood. Here's the scoop
James Franco has a degree for each day of the week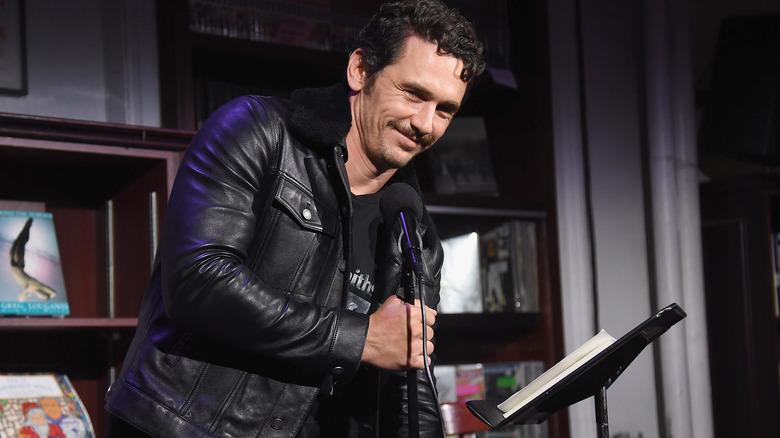 Gary Gershoff/Getty Images
Throughout his adult life, James Franco attended many universities. According to Celeb Answers, Franco enrolled at the University of California directly after graduating from high school in 1996. After only a short couple of months enrolled, he dropped out, deciding to pursue his acting career. Franco moved to New York in hopes to launch his acting career. In 1997, Franco landed his first significant acting role in the television drama series, "Pacific Blue". After landing his first big gig, Franco continued to build a name for himself.
In 2006, he re-enrolled in school at UCLA, obtaining an English degree. While there, Franco was given special permission to come plate 62 credits in a semester. The average UCLA student completes 19, per Marie Claire. Approved for the increased course load, Franco finished his Bachelor's degree in 2008. Franco was intrigued to dive further into the world of academia, and in 2008, moved to New York to attend Columbia University. The Golden Globe winner was simultaneously enrolled in Brooklyn College (for fiction writing), New York University's School of the Arts (for film), and Warren Wilson College in North Carolina (for poetry).
After completing those programs, Franco continued his academic quest. In 2010, he was accepted into Yale's Ph.D. English program. He was also accepted into Rhode Island School of Design's Literature and creative writing program during that time.
So, for those keeping score, the actor has a total of seven degrees.