Why Jen Psaki Has Harsh Words For Betsy DeVos' Brother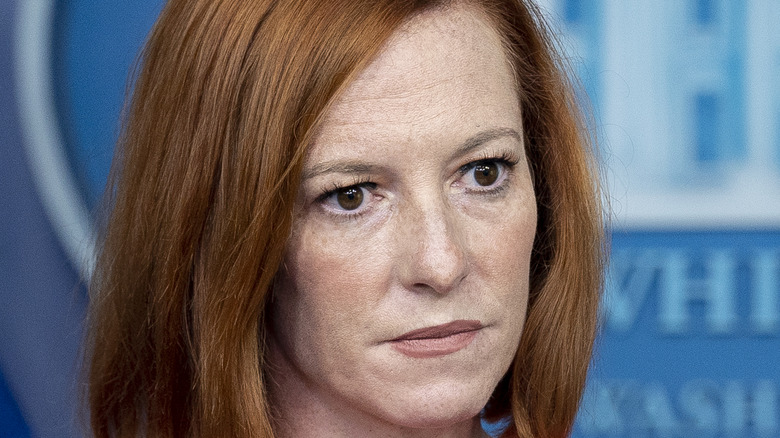 Bloomberg/Getty Images
Few of us know a lot about Erik Prince, but he's a known figure in Washington, D.C. as the founder of controversial private security firm Blackwater, a big Donald Trump donor, and brother of Trump administration education secretary, Betsy DeVos (via Forbes). 
Prince is back in the news again, this time because he is looking to charter evacuation flights into Afghanistan's conflict-torn capital Kabul ... and he wants to charge $6,500 per person to get potential refugees out (via The Wall Street Journal). Prince isn't the only non-government entity to fly evacuation flights out of Afghanistan — former secretary of state Hillary Clinton has reportedly done the same to help women's rights activists escape the country too, but at no cost to those who were spirited out. Those flights appear to have taken place last week (via Independent).
Prince's plan didn't sit too well with White House press secretary Jen Psaki, who said the Biden administration was not in favor of charging evacuees a penny to be brought to safety. "We are evacuating tens of thousands of people every day for free, and that's the focus that our military on the ground and our diplomats have on the ground," she said (via The White House). 
Erik Prince has been looking to profit off the evacuation flights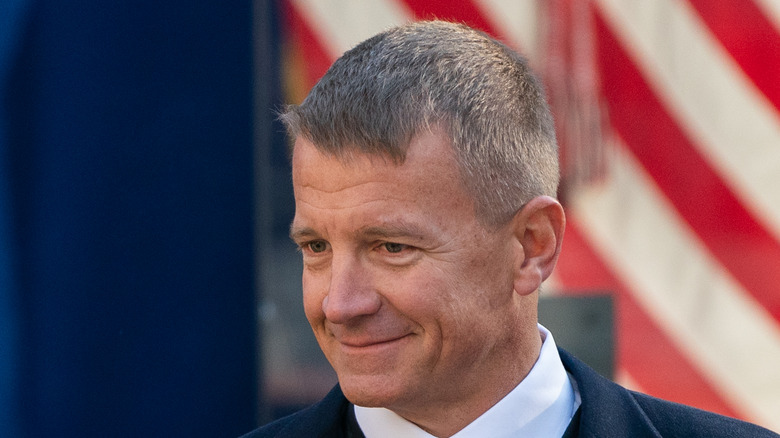 Bloomberg/Getty Images
Jen Psaki also had harsh words for Erik Prince himself, after she was told specifically that he was looking to charge for chartering evacuation flights. The press secretary said, "I don't think any human being who has a heart and soul would support efforts to profit off of people's agony and pain as they're trying to depart a country and fearing for their lives," (via The White House). 
Prince's company Blackwater was hit by scandal in 2007, when it was linked to the deaths of 17 civilians in Iraq. One of those involved was eventually convicted of first-degree murder, but that ruling was overturned last year (via Voice of America). 
After Donald Trump ascended to the White House in 2017, Betsy DeVos' brother was seen regularly in Kabul. He tried to convince Afghanistan's different warring factions that the way to beat back the Taliban and bring peace was to "privatize" the war by bringing in mercenaries to better train Afghan's military. He also wanted access to Afghanistan's mineral deposits. Blackwater made hundreds of millions of dollars in U.S. military contracts until the deaths of the civilians, after which the government appeared to stop working with the company (via The New York Times).