The Real Reason HIMYM Came To An End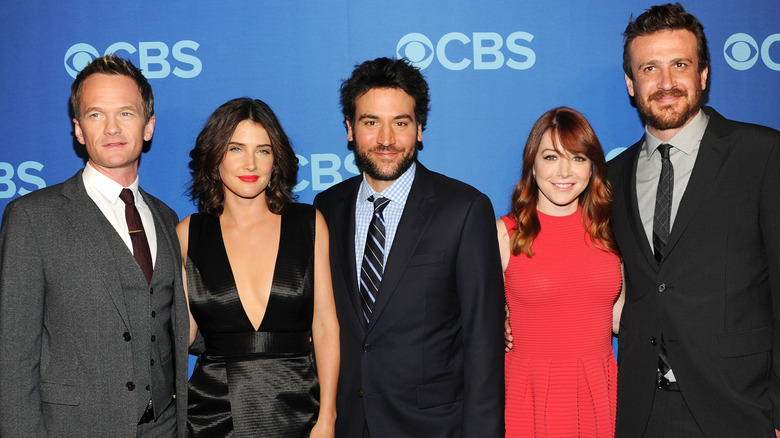 Ben Gabbe/Getty Images
"How I Met Your Mother" is without a doubt one of the funniest and most beloved sitcoms of its time. The series centered around Ted Mosby (Josh Radnor) and his group of friends, Marshall (Jason Segel), Lily (Alyson Hannigan), Barney (Neil Patrick Harris) and Robin (Cobie Smulders), per IMDb. The group sticks together through thick and thin as they navigate life in their late 20s and early 30s. The story is told from the perspective of an older Ted, who is telling his two children the long story of his life, which led him to eventually meeting their mother.
The show lasted for nine seasons and became wildly popular with viewers, who loved the long-running jokes, wacky characters, and of course all of Barney's "legendary" catchphrases (via The Washington Post). The series offered feelings of being young, growing up, making mistakes, and nostalgia for fans, who could likely relate to at least one of the core characters.
"HIMYM" kept fans laughing from start to finish as the show ended its run with an action-packed series finale in 2014, even though the finale was harshly criticized by many. So, after nine successful seasons on television, why did "How I Met Your Mother" really come to an end?
How I Met Your Mother wasn't canceled by CBS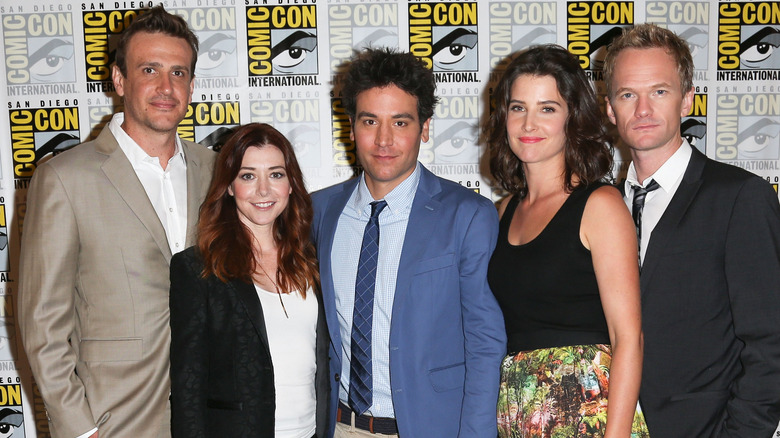 Imeh Akpanudosen/Getty Images
According to Screen Rant, "How I Met Your Mother" had a great run on television. With nine seasons for fans to enjoy, the show did something that many shows fail to do — go the distance. While some fans may think that "HIMYM" was canceled by CBS, that simply isn't the case. As the years went on, the cast began to think about their futures. Following Season 8 of the series, cast members like Cobie Smulders and Jason Segel had already transitioned their focus to movies. It reportedly felt like the end was near as the cast renegotiated their contracts. Segel held out the longest before finally agreeing to return to the show for a ninth and final season.
Season 9 took place over the course of one weekend, in which two of the lead characters were set to celebrate their wedding. This is also when Ted's future wife (a.k.a. "the mother) was introduced. Fans met the character of Tracy for the first time and eventually found out the shocking fates of all the characters, bringing them to the events of the finale. The show's final episode was highly criticized. However, "HIMYM" continues to live on in syndication, and thanks to streaming platforms like Hulu, the show is beginning to gain a new generation of fans.
It appears that the cast and execs felt that it was time to end Ted's story, and looking back it was the right to time say goodbye to the gang.