Heidi Montag And Spencer Pratt Share Their Best Marriage Advice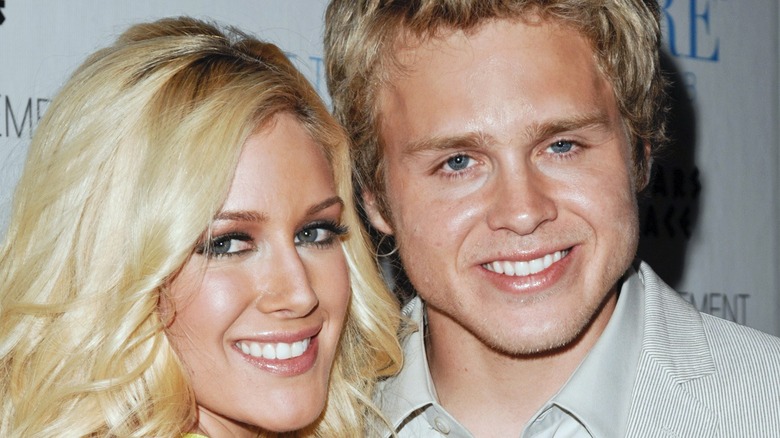 Everett Collection/Shutterstock
If you were a fan of the hit reality television show "The Hills" on MTV in the early 2000s, you were probably under the assumption that Heidi Montag and Spencer Pratt's relationship would never last. The pair met in 2006 during the production of the reality show, per Insider. Turns out, Pratt went with friend Brody Jenner to a club that "The Hills" cast was filming an episode of the show at. He wanted to find his way into the cast and happened to meet Montag.
While this sounds like a quick way to find fame on Pratt's end, Montag was all in from day one. She told Vice, "I pretty much told everyone I was going to marry him and that I loved him. [Everyone] thought I was crazy." Everyone included her best friend and roommate at the time, Lauren Conrad, who eventually ended her friendship with Montag because of Pratt's influence on her.
Fast forward 16 years and the pair are still together. They tied the knot on an episode of "The Hills" back in 2008 (via Insider). They have now been together for 14 years, share a child together, and have conquered fame and failure together. Somehow, they've made it all work.
Heidi Montag and Spencer Pratt have been together for 14 years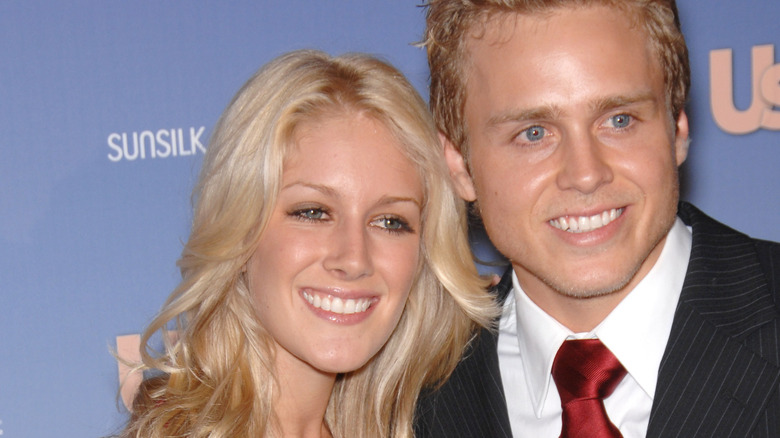 Featureflash Photo Agency/Shutterstock
Whether you watched "The Hills" as a teen in the early 2000s or have been catching up with the cast on their newest installment, "The Hills: New Beginnings," one thing has stayed the same: Speidi (the nickname given to Spencer Pratt and Heidi Montag early in their relationship, per Us Weekly). You may be asking yourself how in the world this couple was able to make their relationship last? Things looked doomed from the start, but nearly 15 years later and they are still happily together. How do they do it?
As they celebrated their recent anniversary, they sat down with Page Six and gave some advice for couples who aspire to have the same success they've had. Montag's advice? Don't sweat the small stuff. "I'd say, let the little things go. Just be in the day and let things go. Not to go over the past or to pick fights. Just be here now and appreciate each other," she wisely said. 
Pratt's advice? Try not to be messy and clean up your socks. There you have it, folks, the keys to a successful relationship!