Millie Bobby Brown Shares Her Favorite Self-Care Product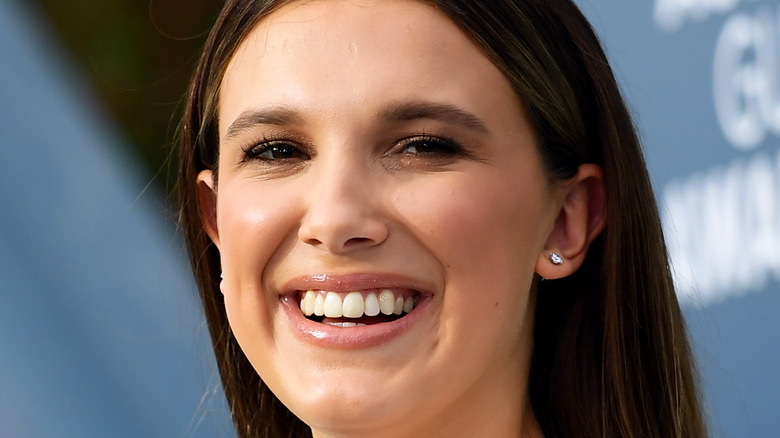 Mike Coppola/Getty Images
Millie Bobby Brown shot to fame as the enigmatic Eleven on "Stranger Things" and has since proven her worth in blockbusters like "Godzilla: King of the Monsters" and "Godzilla vs. Kong," as well as tussling with Sherlock Holmes himself as his plucky younger sister in "Enola Holmes" (via IMDb). The British starlet clearly has a big career ahead of her, but Brown has been fully embraced by Hollywood despite her young years — not least because she's frequently demonstrated wisdom far beyond her youth. 
Brown is part of the generation that grew up on social media, but she knows when to switch off so she can focus on body and mind. As the "Stranger Things" star explained to Seventeen, "Self-care is everywhere! I'm such a fan of stepping back from everything for a moment and just being present." She added sagely, "I always try to remind myself that it's the little things that all add up to making you feel like the best possible version of yourself every day." One product, in particular, helps to keep her on track. 
Millie Bobby Brown knows that self-care is key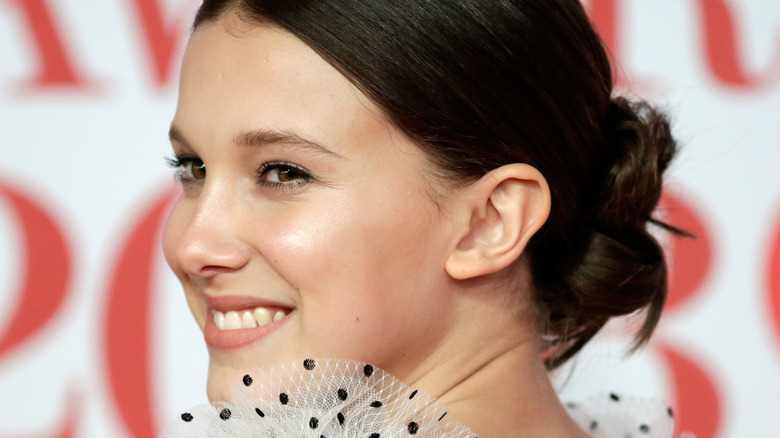 John Phillips/Getty Images
Not content with being a key part of one of the biggest and most beloved shows on TV, actress Millie Bobby Brown branched out into skincare, launching her own clean beauty line in 2019. Florence by Mills is sweetly named after her beloved grandmother as well as Brown's own nickname (via Glamour), and, in August 2021, it expanded to include blue-light products (via Today). 
The COVID-19 pandemic has been incredibly tough, however, and even someone as dedicated to self-care as the "Stranger Things" star found it difficult to focus on the positive amid everything going on in the world. But, sometimes, having the right products on hand can make a world of difference. 
And, as Brown told Glamour, her go-to product for self-care is a simple pillow mist, followed closely by something from her very own line. The Brit singled out the Florence by Mills Dreamy Dew Moisturizer, revealing, "I literally wear it every morning before putting on my sunscreen." You can pick up a bottle yourself for just $16 from Ulta. 
Elsewhere, Brown winds down by bingeing "90 Day Fiancé," baking cakes, and throwing on her favorite sweats. She might not be old enough to drink alcohol or even rent a car, but, clearly, the "Enola Holmes" star knows her stuff when it comes to taking care of what's really important — and knowing that self-care isn't just skin deep, either.