What Tammy Patton From My 600-Lb Life Looks Like Today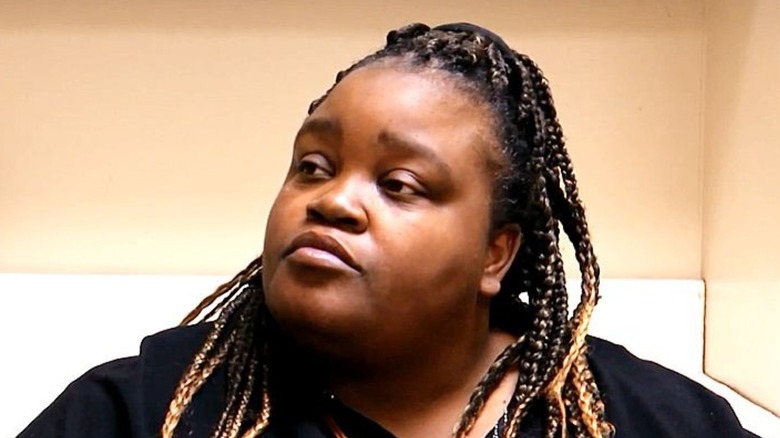 TLC
There are plenty of weight-loss reality shows out there, but there's only one "My 600-lb Life." The long-running TLC series remains consistently popular because its irresistible hook surrounds watching super-morbidly obese participants working harder than they ever have before, essentially to save their own lives. 
It's enormously uplifting, even when stars get frustrated or quit, particularly considering that Dr. Younan Nowzaradan, aka Dr. Now, is running the show. A no-nonsense surgeon with a strict diet and exercise plan at the ready, he prepares eager patients for the imperative weight-loss surgery. The most impressive thing about Dr. Now's program is it's adjusted for each person, so the onus is fully on them to complete it. 
Most participants on "My 600-lb Life" obviously have deeper issues going on than simply eating too much, and, in the case of Season 9's Tammy Patton, she'd suffered a particularly traumatic upbringing. As The Cinemaholic notes, her father was a drug addict, and, after her family moved to Texas to start fresh, Patton became reliant on food. By the time she graduated high school, the California native weighed over 300 pounds. Patton's mother never restricted her food intake, despite realizing that her daughter was in trouble.
By the time she turned up at Dr. Now's for surgery, Patton, who was by then a mother of three herself, topped out at 594 pounds at just 41 years of age. Has she managed to make a significant change since? Keep reading to find out.
Tammy Patton is worlds away from her former self
According to The Cinemaholic, Tammy Patton managed to lose an incredible 126 pounds during her time with Dr. Now, so, clearly, she was serious about losing weight and changing her life for good. The dedicated mother was adamant about increasing her mobility so she'd be less reliant on her family for help. 
As Starcasm reports, Patton has been keeping fans updated on her impressive weight-loss journey via Facebook, where she frequently posts milestones alongside adorable photos of her doting grandchildren. Thanks to Dr. Now, she learned how to control her food addiction, and, in the time since her appearance on "My 600-lb Life," Patton has put everything she's learned into action and is sharing the knowledge with fans, too. 
On her dedicated YouTube channel, the former reality star frequently chats about healthy eating, exercise, and plenty of other aspects of her incredible journey. She's continued losing weight at a reasonable pace, even doubling her losses overall. She should weigh closer to 350 pounds nowadays, which would be a massive overall loss of 250 pounds — and hugely impressive, whichever way you look at it. Full body shots support this claim. 
Patton regularly interacts with fans on social media, so anybody looking to keep up-to-date with her journey should follow her there. But, suffice it to say, the dedicated grandmother is worlds away from the lonely kid who found solace in food so many years ago.