Is Taylor Swift Friendly Today With Ex-Boyfriend Taylor Lautner?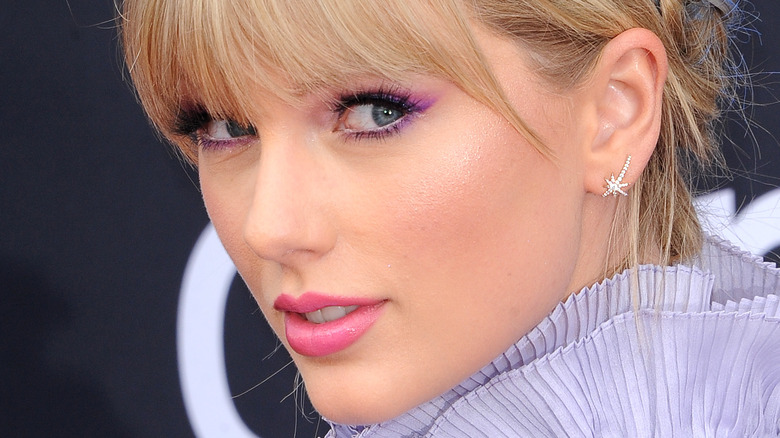 Tinseltown/Shutterstock
They might not ever, ever be getting back together, but are Taylor Swift and Taylor Lautner at least friendly? In the past, Swift has poked fun at her complex dating history, but Lautner is one of her not-so-blank-spaces that people often forget about. While they might have had a short-lived relationship, their time together lives on in one of her greatest hits.
For those of you not living in the Swiftie-verse, here's a quick breakdown of Swift and Lautner's history. Per InStyle, the "pair presumably met on the set of ensemble rom-com 'Valentine's Day' in the summer of 2009." While the outlet notes that the two were reportedly dating by the fall of that year, by December 2009, things had fizzled out, per US Weekly.
The romance that started off on-screen as they played a couple that was infatuated with each other ended with a little song called "Back to December". Yes, the tan skinned, sweet smile boy is said to be Lautner. The actor claimed that the song was written about him during a 2016 Facebook Live. 
Like Swift's song, the pair's relationship will live on. Lautner isn't the only ex-boyfriend of Swift's to be referenced on a track, either. According to Rolling Stone (and plenty of dedicated Swifties), the song "Dear John" is about John Mayer. He told the publication that he was "humiliated" by it. While the Lautner-inspired song is nothing shy of tear-inducing, the actor doesn't seem to be all that bothered by the track . In fact, Lautner's seemingly moved on, leaving the past in the past.
There's seemingly no bad blood between Taylor Swift and Taylor Lautner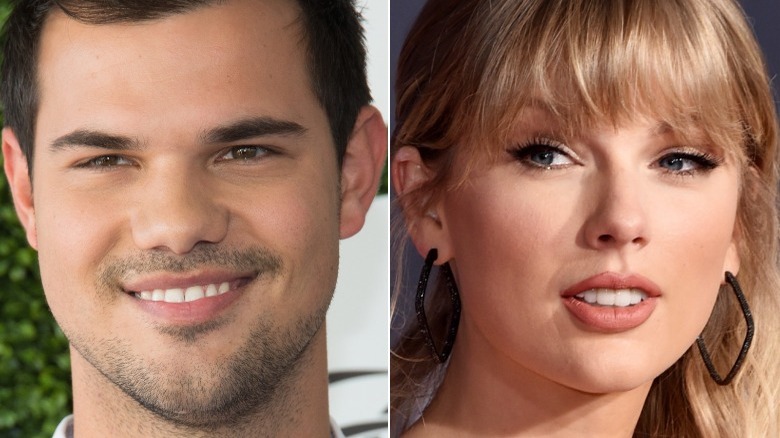 Tara Ziemba/,John Shearer/Getty Images
If Taylor Lautner is correct in his belief that "Back to December" is about him, Taylor Swift might have been the one to call it quits. The song's lyrics paint a picture of a sweet boy giving her roses and her "[leaving] them there to die." According to Us Weekly, that's exactly how the relationship went down. A source told the outlet, "He liked her more than she liked him." They added, "He went everywhere he could to see her, but she didn't travel much to see him."
These days, it doesn't seem like there's any bad blood between Swift and Lautner. In fact, in October 2010, shortly before the release of "Back to December" and nearly a year after the pair broke up, Swift told Glamour that Lautner was one of her "best friends." The same month, she opened up to Ladies' Home Journal (via MTV) about the fact that Lautner was "always going to be" her crush. That response seemingly echoes the sentiment of wanting to go back to December, if you can read between the lines of that song. 
While, as of this writing, neither Swift nor Lautner have publicly talked about their relationship in over a decade, it seems safe to say that the two have made peace with the fact that their love story came to an end.