Aidy Bryant Has A New Old Navy Commercial And The Internet Is Loving It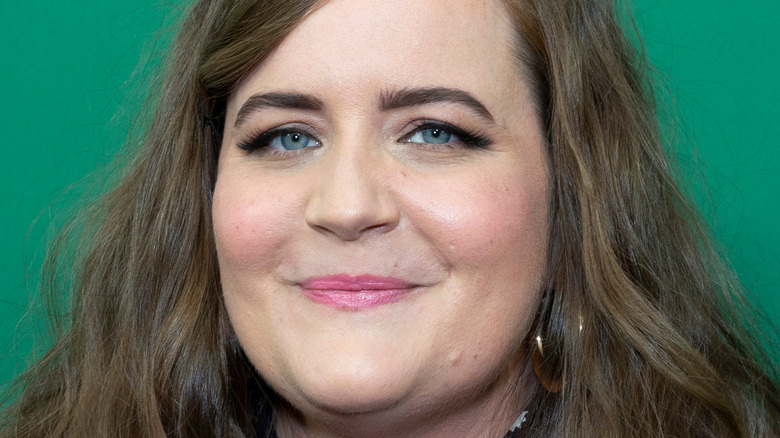 lev radin/Shutterstock
You might have heard about Old Navy's new "Bodequality" campaign that it unveiled on Aug. 20, 2021. The brand, which falls under the GAP umbrella, announced that its new fashion revolution would offer all of its sizes, from 0 to 30, in stores and online for the same price across the board. 
This revolutionary change means that Old Navy no longer has separate plus-size sections to find larger sizes. "What is truly amazing about this, is that we are really revolutionizing the shopping experience for all women," said Jamie Gersch, Old Navy's CMO, according to Adweek. "And that's why this is so big for us. What we learned after talking to customers, and this has been years in the making, is that all women want to be treated equally, regardless of their size."
To get the word out, the brand tapped "Saturday Night Live" and "Shrill" actress Aidy Bryant for its new commercial for "Bodequality." "The reason she chose to work with us is because she feels so connected to the cause and couldn't believe that we were doing this," Gersch said. 
During the 30-second spot, as a bunch of denim-wearing women emerge and start dancing around her, the slightly perplexed — but then joyous — Bryant proclaims, "I'm a dancer now!" The internet seems to love the entire thing, including the irreverent comedienne's part in the marketing campaign. Read on to find out more about the response to Bryant's new Old Navy commercial.
Here's how fans feel about Aidy Bryant's new Old Navy commercial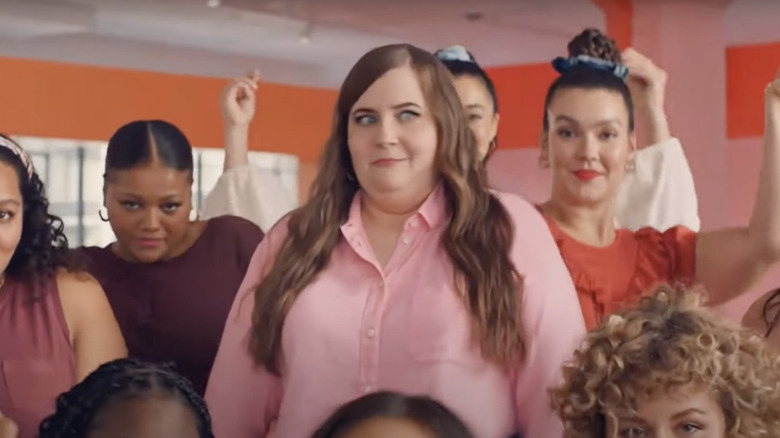 Old Navy/Twitter
Old Navy posted the cute spot featuring Aidy Bryant on its Twitter account. The comedienne ends up shimmying with a group of active dancers to the song "I Am 100%" by Jarina De Marco. The group appears to have loads of fun, and many Twitter users did too, responding positively to the new campaign.
"Can I love her more? No. Love her show 'Shrill.' Love her on 'SNL.' And love her @OldNavy Good Job ON! Bravo, Aidy!" replied one user. Another Twitter user expressed some feelings about Bryant's acting in the new "Bodequality" advertisement. "Aidy Bryant going 'I'm a dancer now!' in the Old Navy commercial is my current favorite thing," tweeted @VeeFraser.
Several other comments online showed that many people were thoroughly obsessed with Bryant's new Old Navy commercial, calling it adorable, inspiring, and outstanding. Overall, fans reacted positively to seeing the "SNL" star representing the new inclusive sizing and pricing at Old Navy. We say: Bravo!