Twitter Is Divided Over Bill Maher's Recent Afghanistan Remarks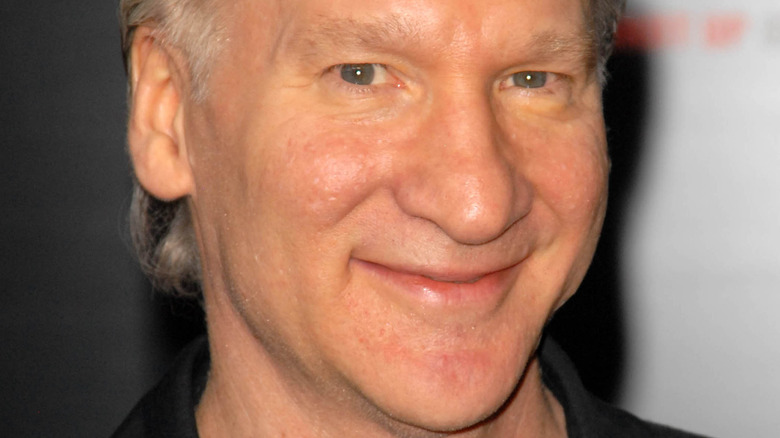 s_bukley/Shutterstock
Bill Maher is stirring up controversy again. Folks may remember how last month, the TV personality made headlines when his comments about the Olympics went viral. In part, the host said about the games, "[This is] a mentality that belongs in Stalin's Russia. How bad is this atmosphere we are living in have to get before the people who say cancel culture is overblown admit that it is in fact an insanity that is swallowing up the world?"
Now, Maher has the internet divided about his feelings about Afghanistan, which he shared on his shoe "Real Time With Bill Maher" Friday, and summed up in a subsequent tweet: "What's the lesson of Afghanistan? Maybe it's that everyone from the giant dorm room bitch session that is the internet should take a good look at what real oppression looks like" (via Giant Freakin Robot). The "Real Time" host then added the hashtags #wokeistan and #WakeUpCall.
Twitter of course didn't gloss over Maher's comments, and quickly reacted to the oftentimes divisive star. And let's just say there were some pretty strong feelings both defending and blasting what Maher had to say about Afghanistan.
Bill Maher finds support and opposition after his Afghanistan remarks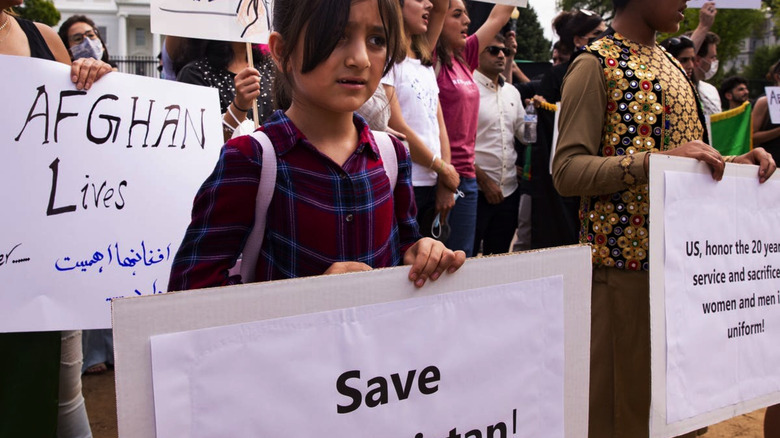 Shutterstock/John Smith 2021
The dire situation in Afghanistan has seen women "panic" after the Taliban takeover, according to ambassador Roya Rahman (via Fox News). "No one had potentially guessed that this would be the way that we were ending these 20 years of struggle and success and progress and everything that we have together. This is a tragic consequence," she said.
With that as a backdrop, one tweet that was shared and favorited many times over replying to Maher's remarks read, "This is like when I was a kid and my mom told me to finish my supper because people were starving in China. Problems in the US don't disappear because things are worse in some other Countries. Things are better than the US in a lot of other Countries as well."
A supporter of Maher noted, "Time For people to start listening and thinking for a change. Sorry. Bill makes some good points here." 
But a detractor tweeted, "So *BOTH* can be true. They can live under extreme oppression historically and currently and our country was founded on oppression. We're just a few paces ahead in being more free from oppression, but still have work to do. One doesn't invalidate the other."
Likewise, another person made the point, "Yes, this country is a better country than others to live and we should take the time to appreciate that more. However, there are plenty of people here who are hungry, homeless, exploited, lack healthcare, access to education, etc. which is miserable to endure. So we complain."