Why Twitter Is Seeing Red Over Bill Maher's Olympic Comments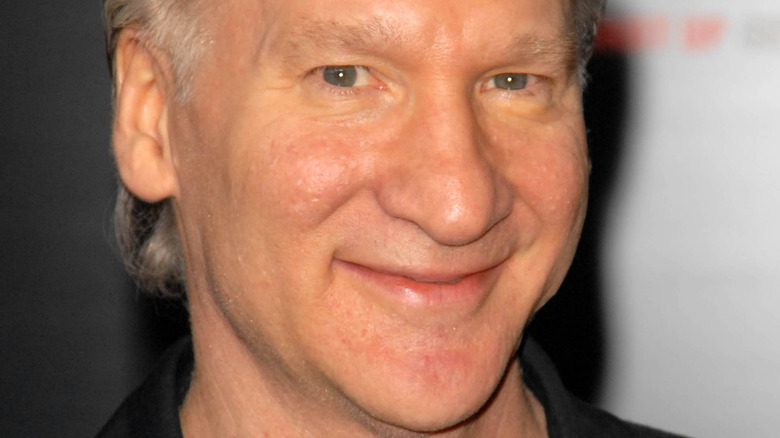 Shutterstock
"Real Time" is back on HBO — but host Bill Maher's comments about the Olympics are not sitting well with a lot of viewers (via Deadline). The hubbub started when the comedian begged his audience, "Please don't make the Olympics into the Oscars."
According to The Hill, Maher went on to opine that the Olympics is the epitome of cancel culture, and cited several examples of a purge that took place pre-Tokyo games — one being the ousting of Kentaro Kobayashi, the director of the opening ceremonies, after a video of him saying "Let's play Holocaust" in a comedy sketch from 20 years ago was dug up.
"[This is] a mentality that belongs in Stalin's Russia," the TV personality continued. "How bad is this atmosphere we are living in have to get before the people who say cancel culture is overblown admit that it is in fact an insanity that is swallowing up the world?"
In the long-ranging monologue, Maher also called out the tenants of cultural appropriation, saying, "Stealing natural resources from Indigenous peoples, yes of course. That is exploitation." He added, "not everything is about oppression."
Twitter is not happy about Bill Maher's comments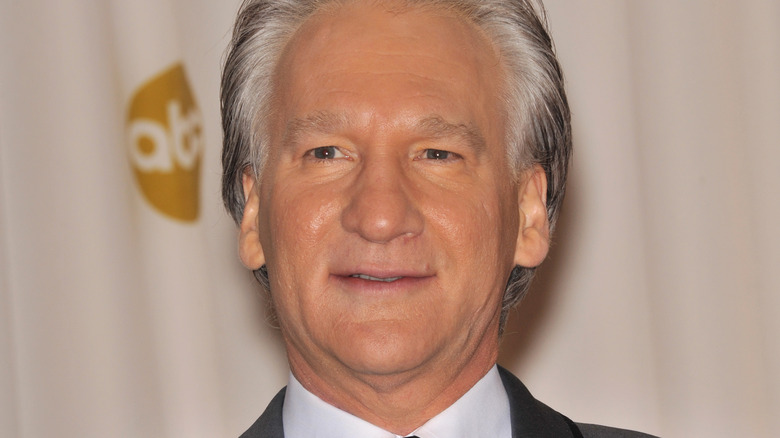 Shutterstock
While some on Twitter supported the comedian's viewpoint, with someone opining, "Bill Maher always serving as the voice of reason," and another tweeting, "Can't believe I'm saying this, but I agree with everything Bill Maher said here," many users on the social media platform reacted with harsh backlash. One person tweeted, "I was a huge Bill Maher fan for many years. I can't watch him anymore. I'm done for good. He stopped being a comedian. I don't know what he is now. He's not the same person since the pandemic."
"I think we should all just collectively ignore Bill Maher because...obviously," someone else suggested, while another Twitter user joked, "I had a Bill Maher joke but decided to cancel it."
This tweet was shared over 260 times and favorited over 3,000 times at time of writing: "Bill Maher said something repugnant? Wow this totally changes my previously high opinion of that smug Islamophobic racist misogynistic attention-whore."
Finally, one more Twitter user said, "I'll believe we're truly 'woke' the day HBO cancels Bill Maher."