Why An Old Interview With Dolly Parton Is Coming Back To Haunt Oprah Winfrey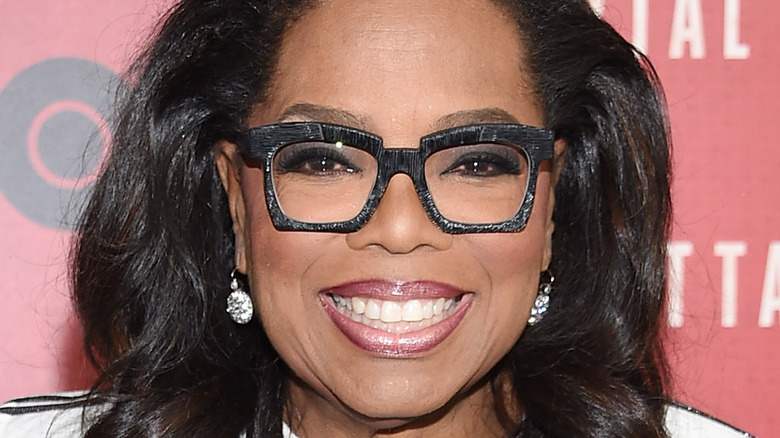 Dimitrios Kambouris/Getty Images
Oprah Winfrey is one of the most iconic journalists of all time. Oprah can seemingly do it all. She's starred in films such as "The Color Purple," "A Wrinkle In Time," "Selma," and more (via IMDb). She's also starred on a popular talk show, started her own television network, created a book club to refer readers to great novels, and become one of the wealthiest women in the world, per the National Women's Hall Of Fame. With everything she's done, it's hard to pick what fans love the most. However, it may be her amazing television interviews that have earned her the most respect.
Oprah has sat down and asked the tough questions to stars such as Whitney Houston, Michael Jackson, Ellen DeGeneres, Tom Cruise, Lance Armstrong, Duchess of York Sarah Ferguson, Rihanna, and even Prince Harry and Meghan Markle (via The Things). Many of the interviews came after times of scandal or crisis for the stars, and Oprah didn't shy away from seeking information straight from the source. There is something about Oprah that leaves celebrities wanting to open up about their personal lives, and fans can't seem to get enough of it.
However, one past interview with country music royalty Dolly Parton has fans questioning Oprah's motives years later.
Fans are calling out Oprah over a 2003 interview with Dolly Parton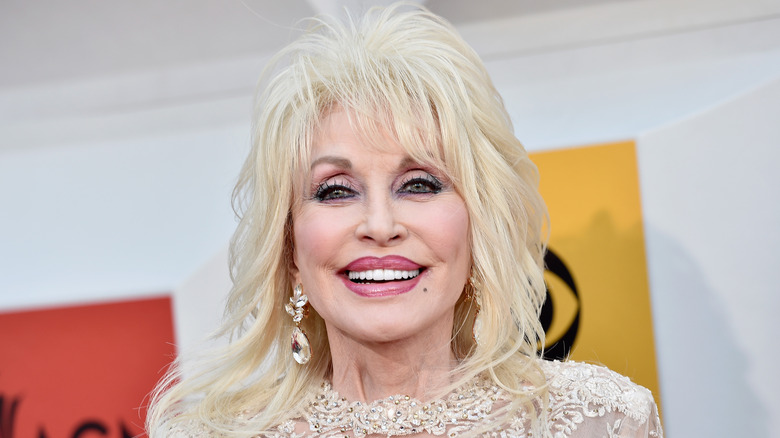 David Becker/Getty Images
TMZ reports that some clips from a 2003 interview between Oprah Winfrey and Dolly Parton have surfaced, and fans aren't exactly thrilled with Oprah's interview technique. In the videos, reposted on Twitter from TikTok, Oprah is seen questioning Parton about her appearance. Oprah asks the singer what she does to defy age, and then digs into her past history with plastic surgery. Although Parton has made no secret that she's had work done, she joked about continuing to go under the knife to end the discussion. However, some fans didn't like Oprah's insistence on trying to make her talk show guest open up about her looks.
In a second clip, also posted on Twitter, Oprah bluntly asks Parton about a depression that she endured when she turned 40. Parton turned on the charm again, revealing that she wasn't depressed about being 40, but about the way she looked in general. The audience laughed and now, fans are praising Parton for how she handled Oprah's tough and very personal questions.
The outlet reveals that while some fans are bashing Oprah for her interview style, which she's continues to use to this day, others defended her after seeing the resurfaced interview with Parton, sparking quite the debate. 
If you or someone you know is struggling with mental health, contact the Crisis Text Line by texting HOME to 741741, call the National Alliance on Mental Illness Helpline at 1-800-950-NAMI (6264), or visit the National Institute of Mental Health website.