Kesha Officially Has The Strangest Collection Ever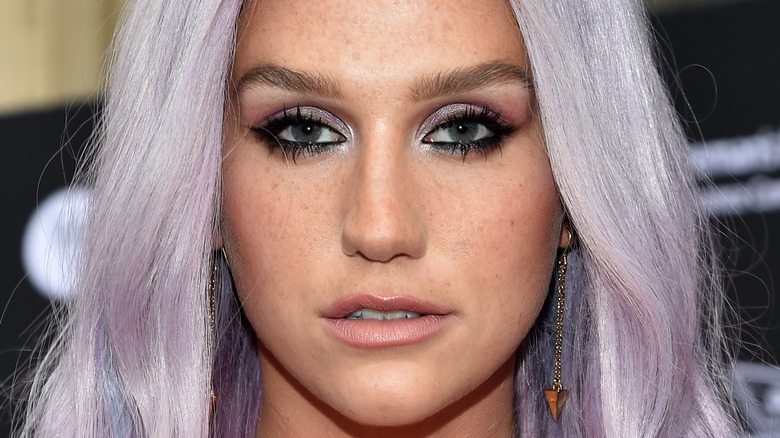 Alberto E. Rodriguez/Getty Images
Many people have all sorts of weird and wonderful collections, and celebrities are no different. Per MTV, Nicolas Cage collects comic books, Demi Moore collects dolls, and Angelina Jolie collects, uh, knives. Other celebrities might collect stamps, coins, sneakers, or anything else — did you miss the scientist showing off his human bone collection on TikTok recently? (via Dexerto).
While most people's collections won't be quite as unnerving as that, there are some pretty unexpected collections out there, and one celebrity has perhaps the strangest collection of them all, but who is it? The celebrity with the weirdest collection is none other than Kesha — yup, not content with collecting hit songs (her 2009 smash hit "Tik Tok" was the best-selling digital single in history at one point, as noted by Billboard), the singer also has what might well be the strangest collection ever. 
Seriously, whatever you're expecting, it probably won't be this. 
Kesha has asked her fans for their teeth to make art with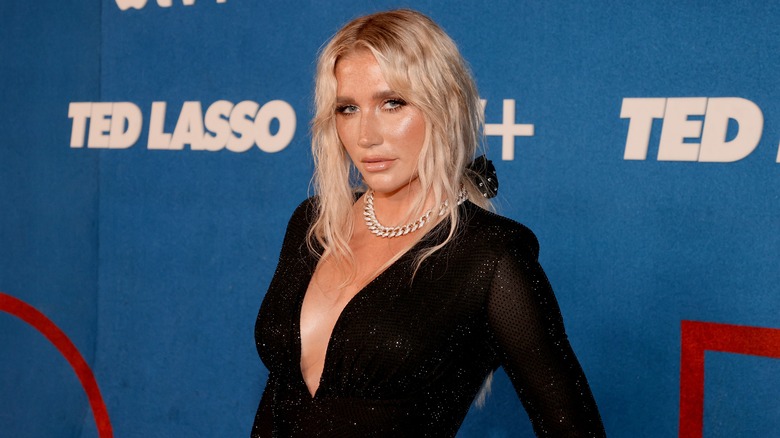 Kevin Winter/Getty Images
In 2014, Kesha checked into rehab, and — as she was having a break from social media herself — got a friend to post to Twitter on her behalf. The friend first thanked Kesha's fans for their support during her stay in rehab but then tweeted this: "Hey guys this is K's friend again. She's doing well and needs more of your teeth to make art with at the treatment center."
Unbelievably, that wasn't the first time that the "Timber" star sent out a request for teeth either. A couple of years earlier, she asked fans to send her their teeth, and certainly seemed happy with the result. Speaking to BANG Showbiz (via Female First), she said, "I asked for them to send me their teeth and I got, like, over 1000 human teeth ... I made it into a bra top, and a headdress, and earrings and necklaces. I've worn it out."
Sadly, however, she wasn't able to bring human teeth into the treatment center she was staying at. Per HuffPost, they couldn't accept human remains, with teeth falling into this category, so Kesha presumably had to wait until she could again make her teeth art.