Who Are Gregg Leakes' Children?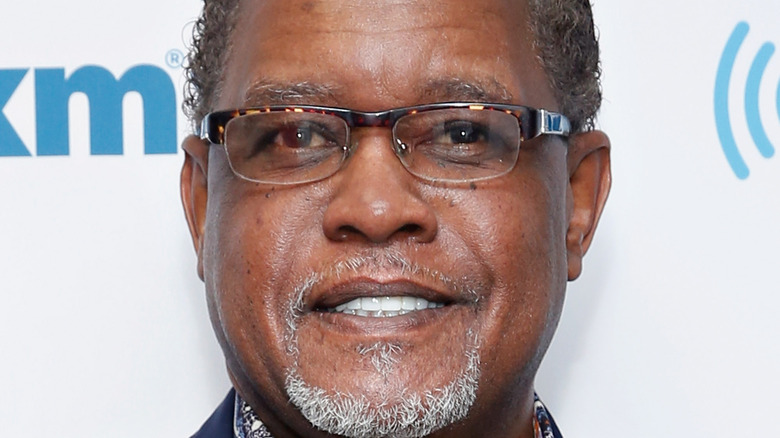 Cindy Ord/Getty Images
Gregg Leakes has been in the public eye for years, as the husband of NeNe Leakes of "The Real Housewives of Atlanta." In June 2018, he was diagnosed with stage 3 colon cancer, which was treated by surgery. As TV Overmind reported, he decided not to move forward with chemotherapy, yet still went into remission.
However, in June of this year, NeNe announced that her husband's cancer was back, and she recently was heard saying that he is "transitioning to the other side." While at The Linnethia, a her lounge in Atlanta, she was called out for not wishing someone in the crowd a happy birthday.
Her response? "My husband is transitioning to the other side. You don't know what we're dealing with right now. We walked in this lounge, because we had to walk in this lounge because this is our business. So, when people approach and say, 'You're rude because you don't want to say happy birthday' ... My husband is at home dying. I don't want to say 'Happy birthday,' okay?" (via Page Six).
Gregg Leakes had five children before blending his family with NeNe Leakes
Over the years, Gregg Leakes has made many appearances on "The Real Housewives of Atlanta," and the ups and downs of his marriage and his health have been put on display. Many may not know other details of his personal life, though, such as what he does for a living and how many kids he has.
TV Overmind reported that he and NeNe Leakes were married before being on the Bravo show, divorced in 2011, and were engaged a second time a couple of years later. Gregg also worked as a real estate investor and consultant.
When they first wed in 1997, Gregg already had five children — sons Daryl, Damian, Dexter, and Denton, and daughter Katrina — and NeNe had a son, Bryson Bryant, from a previous relationship. Together, the Leakes also share Brentt Leakes, who was born in 1999 (via TheFocus), and a granddaughter, Bri'Asia Bryant, was born in 2012 (via TV Overmind).