Nolan Gould Is Way Smarter Than You Think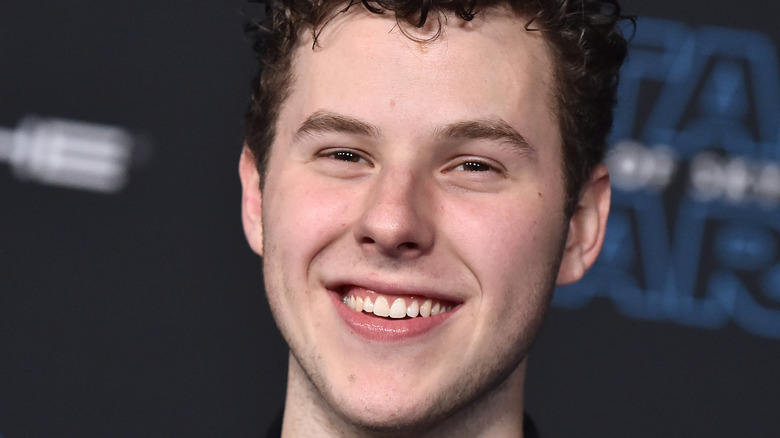 DFree/Shutterstock
Nolan Gould was only 10 years old when he joined the cast of ABC's Emmy award-winning series "Modern Family" (via People). Gould played Luke Dunphy, the youngest of the Dunphy clan. He may not have been book smart, but he was creative and knew how to work his parents. Running into screen doors and jumping pantsless on a trampoline are only some of the questionable actions that made viewers question Luke's decision-making abilities.
The youngest brother of fashionista Haley (played by Sarah Hyland), and brainiac Alex (played by Ariel Winter), was not the smartest family member but he was one of the funniest (via USA Today). IRL, Nolan Gould is nothing like his onscreen character. His net worth may surprise you as his successful acting career has earned him an impressive income. And unlike Luke, who gorged on Halloween candy he had hidden in his room, Gould's focus on healthy living made jaws drop in 2020 when he posed shirtless (via The Sun).
Aside from ripped abs, the actor is miles apart from his onscreen character; Nolan Gould is way smarter than you think.
Nolan Gould is a Mensa member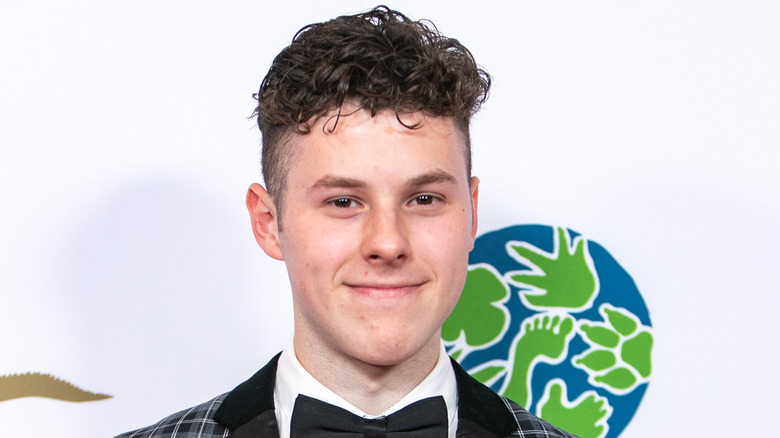 John Wolfsohn/Getty Images
Luke Dunphy may have had difficulty concentrating in class, but Nolan Gould sailed through high school. The actor graduated high school when he was only 13 years old (via the Daily Mail). Aside from graduating high school early, Gould's academic achievements include being a member of Mensa. His IQ of 150 earned him a spot in the "largest IQ society in the world," per HuffPost.
Gould joins several actors who are members of the Mensa crowd. Vanity Fair reports Geena Davis and Glenne Headly are some of the stars who are also considered geniuses. Of course, you'd never know Gould was a genius based on his portrayal of the easily distracted Luke Dunphy. Gould told the publication Dear Doctor how "shocked" people are to learn his intelligence is not the same as Luke Dunphy's. He said, "They're like, 'I can't believe you're not dumb, I always thought you were. So you don't run into screen doors, you don't run into walls?' And I'm like, no, that's just the character!"
But Luke did know how to make people laugh, especially his dad Phil Dunphy (played by Ty Burell), per IMDb. Much like Luke, Gould knows how to poke fun at himself as evidenced by his Instagram posts where he tried out pole dancing and posed with co-star Ariel Winter during a trip to Las Vegas. 
Nolan Gould is all grown up and we can't wait to see what this smart cookie does next!