Whatever Happened To The Cast Of Modern Family?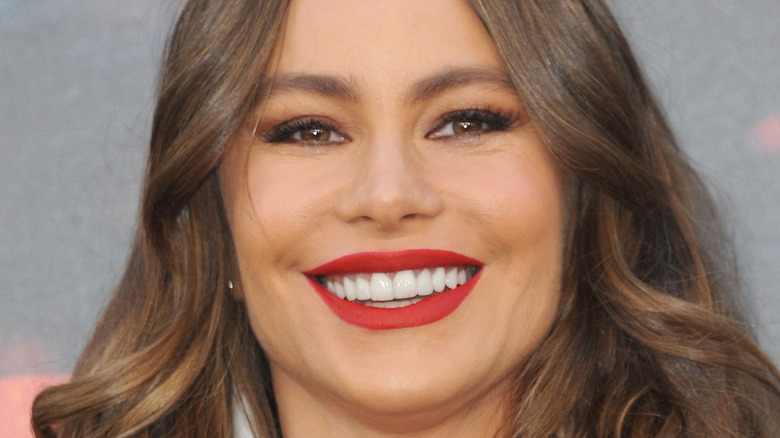 Shutterstock
When "Modern Family" debuted in 2009, it became a hit almost instantly. The hilarious mockumentary followed a mostly functional family through their ups and downs. Ed O'Neill starred as the patriarch of the family, Jay Pritchett; Sofia Vergara played his wife, Gloria; Julie Bowen played his daughter, Claire; and Jesse Tyler Ferguson played his son, Mitchell. The other family members were played by Ty Burrell, Eric Stonestreet, Sarah Hyland, and Ariel Winter (via IMDb).
"Modern Family" came to an end in 2020, marking the end of a long era for the cast of the show. For the older cast members, the series concluding meant they could take some much-needed time off. For the younger cast members, it marked the end of their very first TV show. Want to see your favorite "Modern Family" cast members in some new projects? Read on to find out what the cast of "Modern Family" has been up to since the end of the program.
Ed O'Neill decided to take a break after Modern Family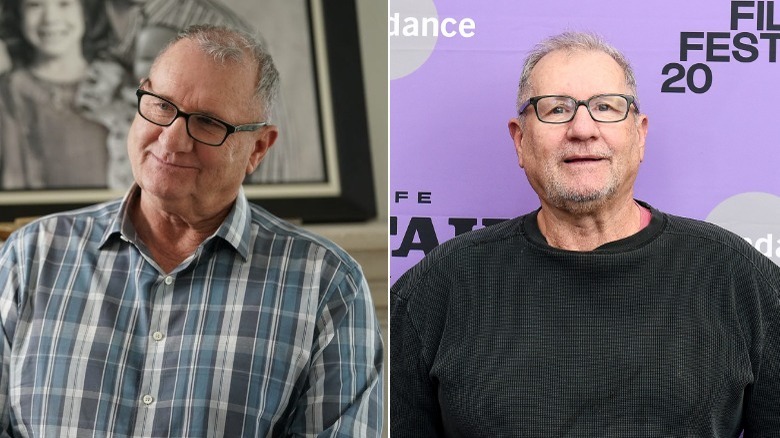 ABC, Ilya S. Savenok/Getty Images
Ed O'Neill played everyone's favorite father and grandfather on "Modern Family," Jay Pritchett. He was, of course, already a familiar face before he landed the role; you may remember him from his 10-year stint on "Married... with Children" as Al Bundy, or from appearances in "Big Apple," "The West Wing," or "Dragnet" (via IMDb).
Since "Modern Family" came to an end in 2020, O'Neill has been taking things slow — and it's easy to see why. As Business Journal Daily reported, between "Modern Family" and "Married... with Children," the actor has officially set the record for appearing in the most sitcom episodes ever. O'Neill told the publication, "I want time off and I've got to have it to regroup and get my energy back." After all, he said, "I'm not a kid. I'm 73." We can hardly blame O'Neill for taking a break — after 22 years of sitcom acting, we'd be pretty tired, too!
Sofia Vergara did something very different after the show's end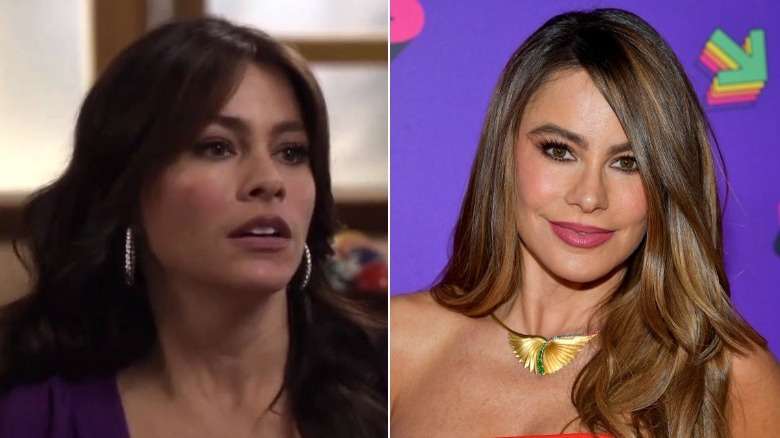 ABC, Matt Winkelmeyer/kca2021/Getty Images
"Modern Family" definitely would not have been the same without Sofia Vergara as Gloria. Gloria was Jay's hilarious and loud wife, who like Vergara herself, had a loose grasp of the English language. You may also remember Vergara from her film roles in "New Year's Eve," "Hot Pursuit," or "A Second Chance," to name just a few (via IMDb).
Over the course of her time on "Modern Family," Vergara became the highest-paid female actor in the world for seven years. She also launched several businesses, selling furniture, clothing, and perfume. Since the show's final season, Vergara has remained pretty busy with her business ventures and other projects. Throughout the COVID-19 pandemic, she even appeared as a judge on "America's Got Talent." As she told Access of the decision to try reality TV, "It's an important position to be a judge." Vergara also started a campaign to raise money to help struggling small businesses. Plus, she's remained committed to campaigning for Latinx actors. As she told Variety, "I hope that at some point, there will be a wave where more jobs can also be for Latin people."
Julie Bowen appeared in The Fallout and Hubie Halloween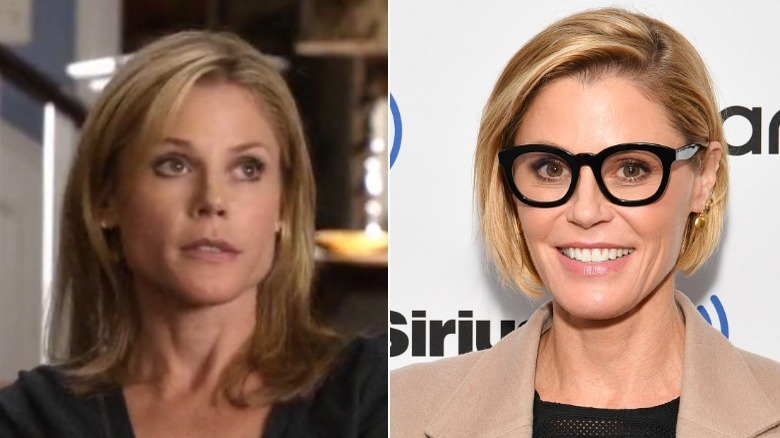 ABC, Dia Dipasupil/Getty Images
Julie Bowen played Claire Dunphy on "Modern Family," the daughter of Jay and wife of Phil. Bowen's career began in the '90s with roles in projects such as "Extreme," "Happy Gilmore," "ER," "Ed," "Lost," and "Boston Legal" (via IMDb). In other words, she was no stranger to TV when she began her stint on "Modern Family." And by the looks of things, she doesn't plan on slowing down now that the series has finished. In fact, in 2020, Deadline announced that she would be starring in a film called "The Fallout," and that she would take on the lead in a CBS comedy series called "Raised by Wolves." She's also appeared in Netflix movies "Hubie Halloween" and "Mixtape."
Of course, despite her upcoming projects, saying goodbye to "Modern Family" wasn't easy for Bowen. As she told Indulge, "I started mourning on day one of the shoot of this [final] season. I was sobbing." As for the future, Bowen said, "I am going to try and produce a comedy for ABC, about female friendship. And then I am going to try and produce some other stuff that I am not allowed to talk about. It's a bit hush-hush." Wow, it sounds like Bowen has some big plans — and we cannot wait to see where she goes next.
Ty Burrell turned to voice acting after Modern Family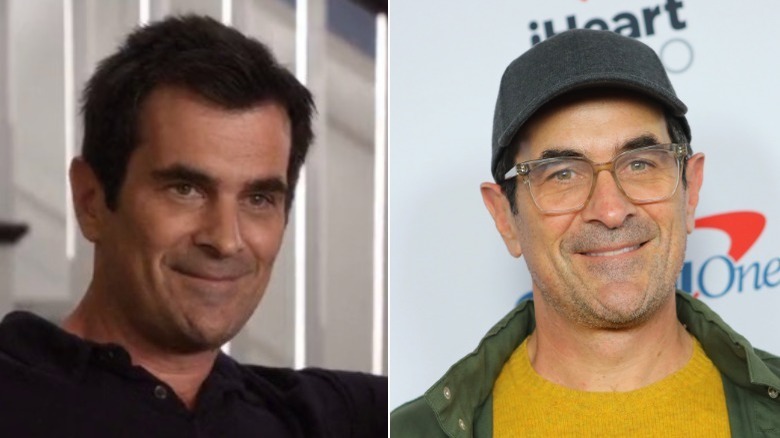 ABC, Jc Olivera/Getty Images
Before starring as the loveable dad Phil Dunphy on "Modern Family," Ty Burrel had appeared in a few guest roles on shows like "Law & Order," "The West Wing," and "Back to You." Throughout his time in his career-defining "Modern Family" role, Burrell had a few notable voice acting roles. He voiced Captain Marvel in "The Super Hero Squad Show," he voiced Parker in "The Penguins of Madagascar," and he even voiced Bailey the beluga whale in the film "Finding Dory." It seems as though Burrell had found a new talent, because after "Modern Family" ended, he took on yet another voice role in the show "Duncanville," Amy Poehler's animated sitcom (via IMDb). As Deadline reported, Burrell voices Jack, the father of Duncan — it's clear that Burrell is pretty good at being a dad!
Of course, going from a physical comedy role like Phil Dunphy to voice acting was a big transition. As Burrell told Stuff, "It's not really the same as if you're doing a scene with other people and there's a camera on you, you can convey so much more without having to really use your voice at all."
Jesse Tyler Ferguson released a cookbook and appeared in a play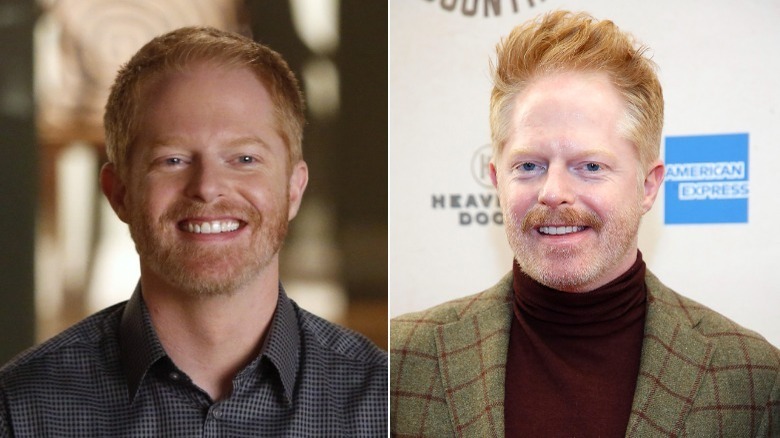 ABC, John Lamparski/Getty Images
Jesse Tyler Ferguson played Mitchell Pritchett on "Modern Family," Jay's son and Cameron's partner. Ferguson had previously appeared in "The Class," "Do Not Disturb," and "Ugly Betty" (via IMDb). Since making a name for himself on "Modern Family," Ferguson has moved onto some new projects.
For one thing, Ferguson released a cookbook called "Food Between Friends." As he told Variety, he and his friend Julie Tanous started out with a food blog; when a publishing house approached them, they decided to publish the book. "It took them having the confidence in us to actually do it," Ferguson explained.
Ferguson was also cast in a revival of the play "Take Me Out" on Broadway, which is set to open in 2022 (via Playbill). The play was put on hold due to the COVID-19 pandemic, but, as Ferguson shared with Variety, the cast were determined to make the show happen when things returned to normal. "We are all very committed to doing this play," he revealed.
Eric Stonestreet moved to reality TV after Modern Family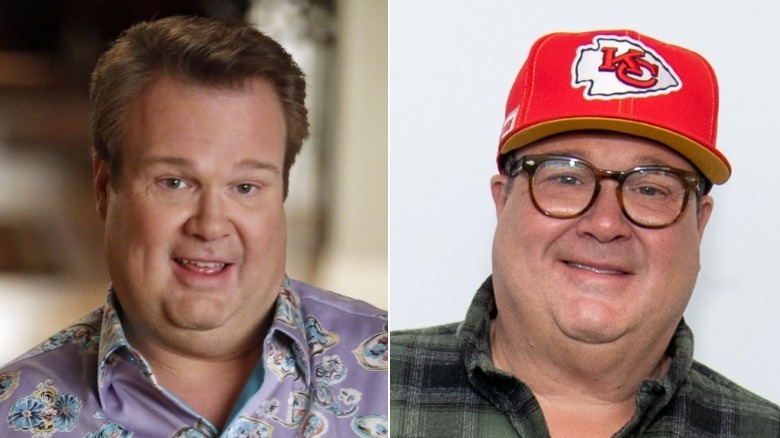 ABC, Emma Mcintyre/Getty Images
Before playing Cameron, Mitchell's other half, on "Modern Family," Eric Stonestreet was known for playing Ronnie Litre on "CSI," along with dozens of TV guest roles. When the show came to an end, Stonestreet had plans to move away from acting — he became a part owner of the Kansas City Royals. As he told The Kansas City Star, his plan was to enjoy "just being around the stadium and connecting with fans." However, when the COVID-19 pandemic hit, Stonestreet's plans changed. He also appeared in a revival of the show "Who Wants to Be a Millionaire?" as a celebrity guest, and was a judge on "America's Got Talent."
For now, Stonestreet is happy to wait for the right acting job to come along. In fact, as he explained, he'd love to take part in a "Modern Family" spin-off that focused on his relationship with Mitchell. "I think it's something Jesse and I would both be game for if the timing was right," he reasoned. We can only hope he's right!
Rico Rodriguez grew up on Modern Family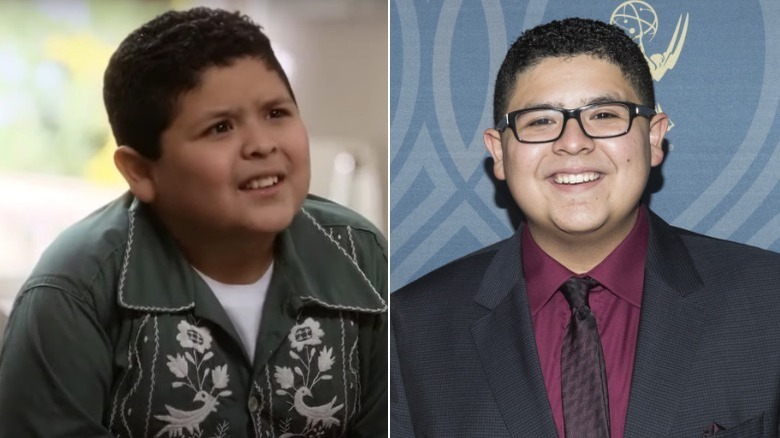 ABC, Rich Polk/Getty Images
Rico Rodriguez played Manny on "Modern Family," Gloria and Jay's son. Prior to the show, he had appeared in "Epic Movie," "ER," "iCarly," and a few other shows. Rodriguez was just 11 when he started filming "Modern Family," and over the next 11 years, he grew in front of our eyes.
In an interview with Hollywood Life in 2019, Rodriguez confessed that saying goodbye to "Modern Family" would be difficult. "I've been on this show for 11 amazing years and this is my family," he mused. While it was hard to move on from the show, Rodriguez said, "I think all the cast can venture out and do things that may be different than what we've done already."
While Rodriguez doesn't have any new projects confirmed as of 2022, he has been busy with his personal life (via Instagram). We can't wait to see where his career takes him next.
Nolan Gould is using his platform to support political movements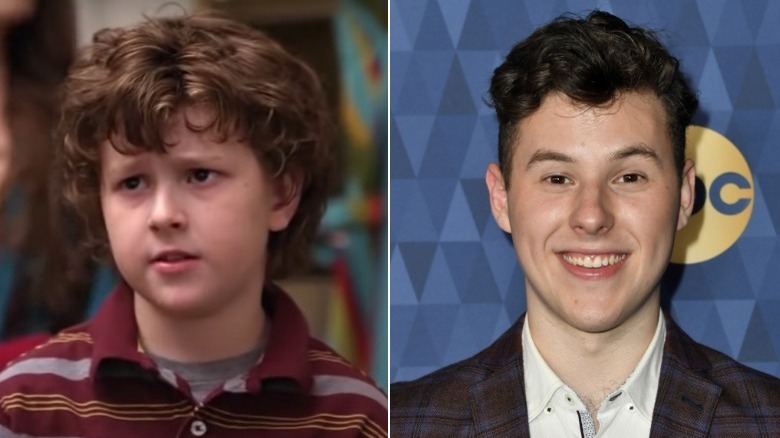 ABC, Frazer Harrison/Getty Images
Nolan Gould played the youngest Dunphy child, Luke on "Modern Family." After 11 years on the program, Gould has well and truly grown up as the world watched. When the show came to an end in 2020, Gould began to use his platform for political activism; when the Black Lives Matter movement came to the forefront in 2020, he wrote an article called "Nolan Gould's Six Tips for Being a While Ally." As he told DaMan, "The article was definitely the first time I've ever taken such an opinionated stance on an issue before."
In fact, writing is an area that Gould would like to explore further in the future. "I've had plenty of free time now that the show is over," he revealed, "and we are in quarantine so I have been writing every chance I get." But that doesn't mean Gould is given up on acting. In fact, according to IMDb, he has a movie called "Camp" in the works. He also appeared in a movie called "YES." As he told Pop Culture, "My role in it is super dark, it's edgy and a little bit controversial." Luke Dunphy really is all grown up!
Sarah Hyland learned a lot while playing Haley Dunphy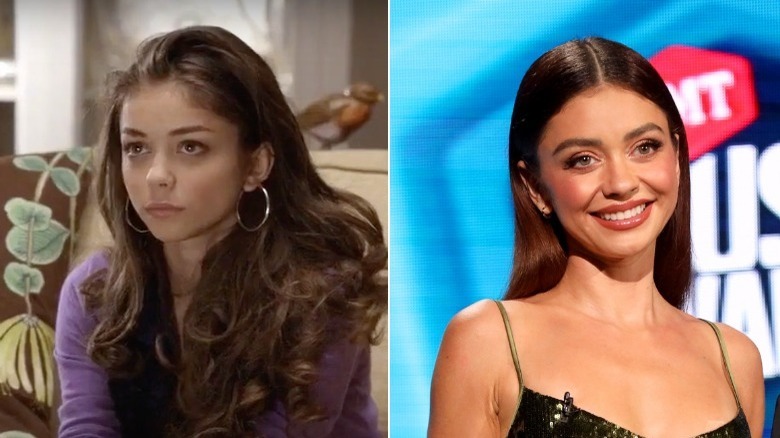 ABC, Rich Fury/cmt2020/Getty Images
Sarah Hyland played Haley, the eldest Dunphy child in "Modern Family." She had booked the role back in 2009 shortly after moving to Los Angeles. "When I signed on for the pilot, though, I never could have predicted we'd be on the air for 11 years," she told Glamour. Hyland went on to explain that a lot had changed over the years and that she learned a lot while on the show. "It's been amazing to have Julie Bowen and Sofia Vergara to look up to as role models because they're so funny, smart, talented, and kind," she gushed. Bowen, for instance, taught her to pick her battles, while Vergara taught her makeup tricks.
"Modern Family" also helped Hyland make a name for herself in the industry. Her plans for the future are to keep acting and get into producing — but she also knows she needs a little break. "While I can't wait to act and produce some more, right now my life is about staying safe, staying home, staying healthy, staying creative, and learning new things," she continued. 
In August 2022, Hyland married "Bachelorette" alum Wells Adams, and many of her former "Modern Family" co-stars attended her wedding in support, making for a mini cast reunion!
Ariel Winter found it hard to say goodbye to the stability of Modern Family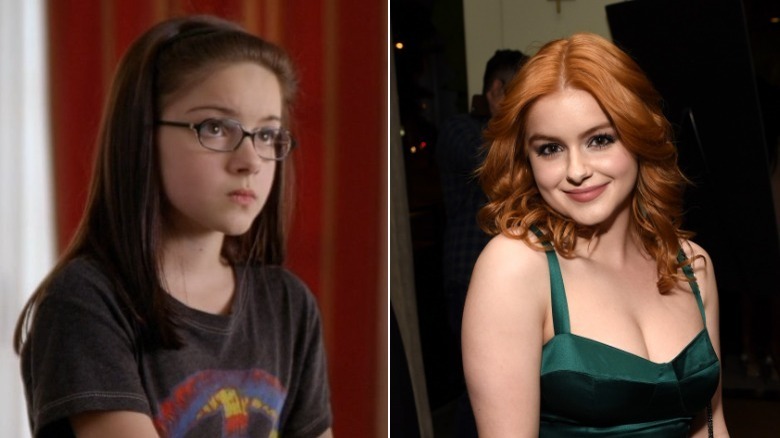 ABC, Michael Kovac/Getty Images
Ariel Winter shot to fame for her portrayal of the studious middle Dunphy child on "Modern Family," Alex. Winter was not new to acting when she began "Modern Family" at the age of 11, having landed her first professional role at the age of 5. However, playing Alex was Winter's big break. Throughout her time on the show, Winter has appeared in numerous projects, such as "The Chaperone" and "The Last Movie Star." She also became a very busy voice actor, voicing characters in "Phineas and Ferb," "Jake and the Never Land Pirates," "Sofia The First," and "Elena of Avalon," to name just a few (via IMDb). 
Winter seems to be just as busy as ever with new projects in the works. As she told Teen Vogue, transitioning from "Modern Family" into new ventures won't be easy. "This is new territory for me," she confessed. "I was doing something very specific for so long." Now, she went on to say, her focus is on preparing herself for the next thing. "I am ready to be in the right mindset to go in there again and be able to face the rejection that will come, and be able to move past that and go to the next audition and be ready for it," she added.
Aubrey Anderson-Emmons learned how to act when she was cast in Modern Family at age 4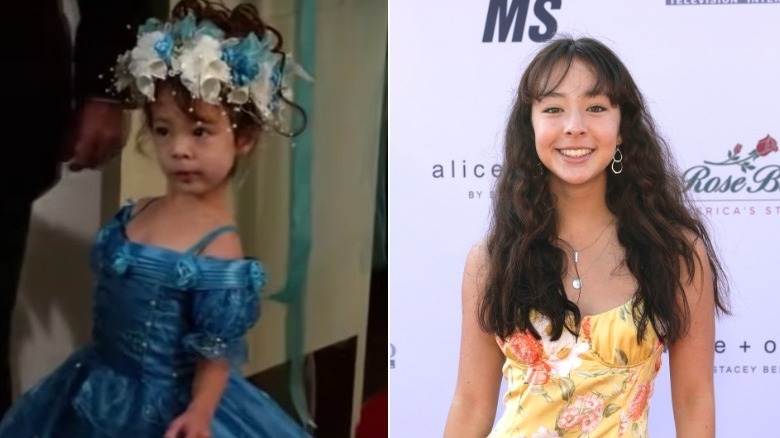 ABC, Rich Fury/Getty Images
Aubrey Anderson-Emmons probably can't remember a time when she wasn't a part of "Modern Family" — she was only 4 years old when she was cast as Lily, Mitch and Cam's adopted daughter. As she told Grumpy Magazine, "It's kind of cool knowing that people have watched me grow up on TV. But it can also be a little creepy because total strangers sometimes come up and say things like, 'I've been watching you since you were a baby.'"
For Anderson-Emmons, saying goodbye to "Modern Family" can't have been easy. But it's clear that she's open-minded about new projects. In fact, she has a dream to show off her horseback-riding skills in a movie one day. She's also keen to try a more dramatic role.
As of 2021, Anderson-Emmons doesn't have any new acting projects lined up according to IMDb, but we bet that it won't be long before she's back in front of the camera.
Jeremy Maguire has been pretty busy after Modern Family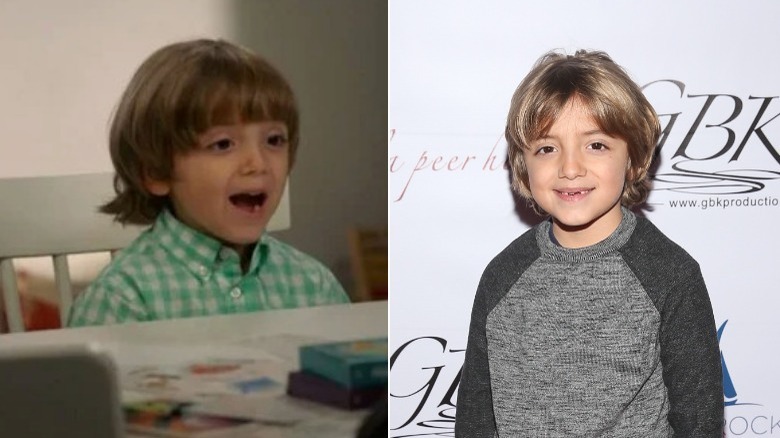 ABC, Jesse Grant/Getty Images
You probably remember Jeremy Maguire as Joe Pritchett, the youngest member of the family on "Modern Family." Joe was Jay and Gloria's second son, who was introduced in Season 4. Maguire started playing Joe when he was just 4 years old — it was his first professional role. He also appeared in "General Hospital," "I'm Not Here," and "The Last Ship."
Maguire's career doesn't appear to be slowing down, either. In fact, according to IMDb, he appeared on the series "Turner & Hooch," and he signed on for a role in "The Virgin of Highland Park."
Leaving "Modern Family" wasn't easy for Maguire. As he told Teens Wanna Know, it was "emotional." "I know it was a big opportunity for me to learn from such great people and I am so happy that I was a part of such a big popular show!" he gushed. We're sure this child star has a long career ahead of him — and he certainly learned from the best on his first TV job!
Reid Ewing is trying to live a healthy life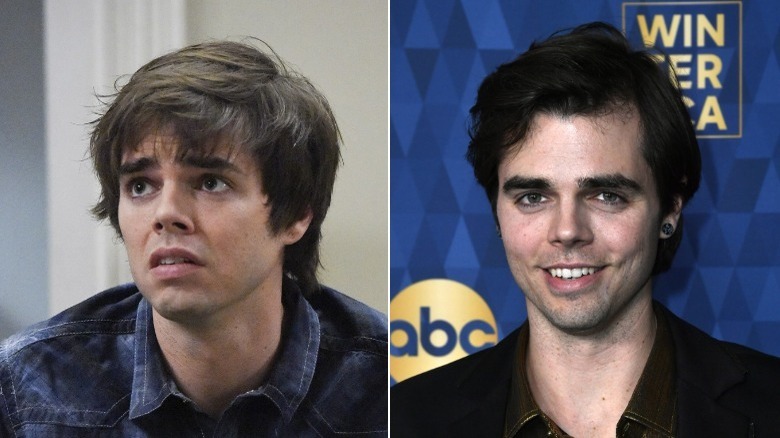 ABC, Frazer Harrison/Getty Images
Reid Ewing was a regular on "Modern Family" as Dylan, Haley's boyfriend and later her husband. His role on "Modern Family" was one of his first, but he went on to appear in "Good Luck Charlie," "Zeke and Luther," "Fright Night," and "Crush," amongst other projects (via IMDb).
It's no secret that Ewing didn't always have an easy time while playing Dylan. In 2015, he wrote a famous letter for HuffPost about his body dysmorphia. As he explained, he underwent a series of plastic surgery operations which began in 2008. Eventually, Ewing realized that his addiction to plastic surgery was isolating and dangerous.
In a 2020 chat with Instinct, Ewing explained that he was busy focusing on his health and wellbeing. "I'm trying to be the person I want to be," he revealed. "I want to do anything I can to feel good about myself and meet my own expectations." Ewing went on to explain that he was still auditioning, but he was being "picky." Apparently, a fantasy project is his dream — we hope we get to see that dream come true soon.
Adam Devine left Modern Family in 2018 and has been working non-stop ever since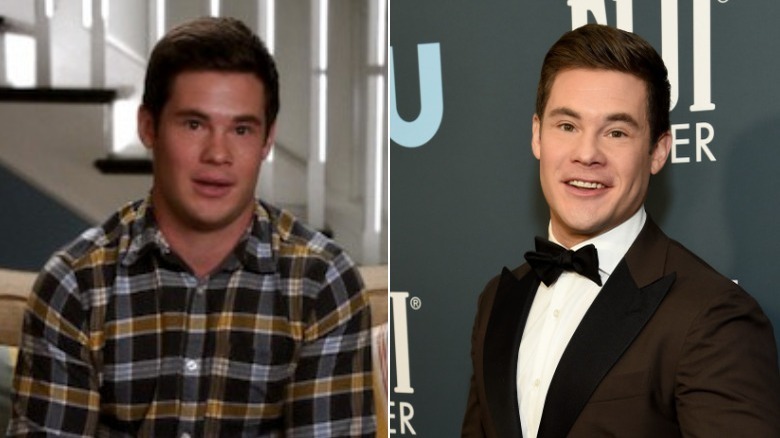 ABC, Michael Kovac/Getty Images
Adam Devine played Andy Bailey for five seasons of "Modern Family." The character worked for Jay and Phil and also briefly dated Haley. At the time, Devine was already an up-and-coming star, having appeared in "Break Point," "Pitch Perfect," "Workaholics," and "Uncle Grandpa" (via IMDb). He was also well-known as a stand-up comedian.
Since his role on "Modern Family" came to an end in 2018, Devine has been busier and busier with each passing year. He released a Netflix stand-up special, he appeared in "Magic Camp" and "The Freak Brothers," and he voiced the lead character in the TV series "Green Eggs and Ham."
As if that weren't enough, Devine got engaged to the actress Chloe Bridges in 2019. As he wrote on Instagram at the time, "I love Chloe more than anything and I'm so excited to spend the rest of my life with her amazing self." They later married in October 2021.