How The Olympics Jump Started Mitt Romney's Career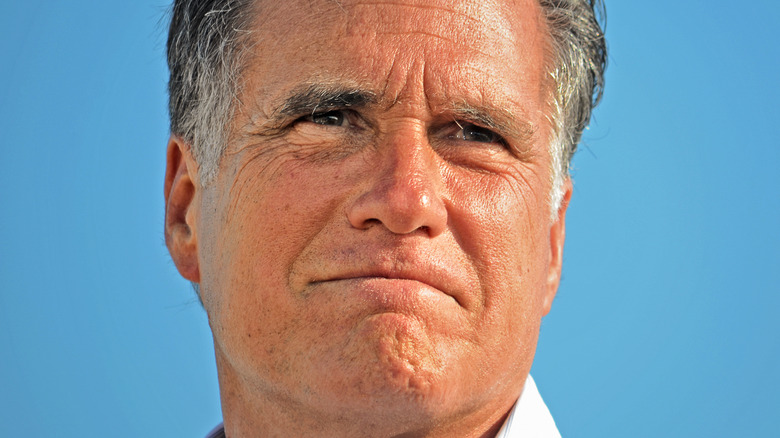 Maria Dryfhout/Shutterstock
We may receive a commission on purchases made from links.
Mitt Romney is now a well-known figure of the Republican party, but that wasn't always the case. The U.S. senator representing Utah actually had several jobs unrelated to politics before taking office. 
According to his official website, Romney was the co-founder of Bain Capital, an investment company, and the CEO of Bain & Company, an international management consulting firm. He then ran for office against Edward M. Kennedy to represent Massachusetts in the Senate in 1994, but ultimately lost the seat, according to The New York Times. Following his failed run, Romney became the president of the 2002 Salt Lake Organizing Committee for the Winter Olympics. This was the first time the state hosted the Olympic games, welcoming athletes from 78 countries, per the Salt Lake City website. 
However, Romney's committee inherited debt and a scandal, after Salt Lake bribed the International Olympic Committee with $1 million in cash and gifts in order to host the Olympics, according to Los Angeles Times. So how did this turn into a successful political career? Read on to find out. 
Romney used the success of the Olympics to propel his political career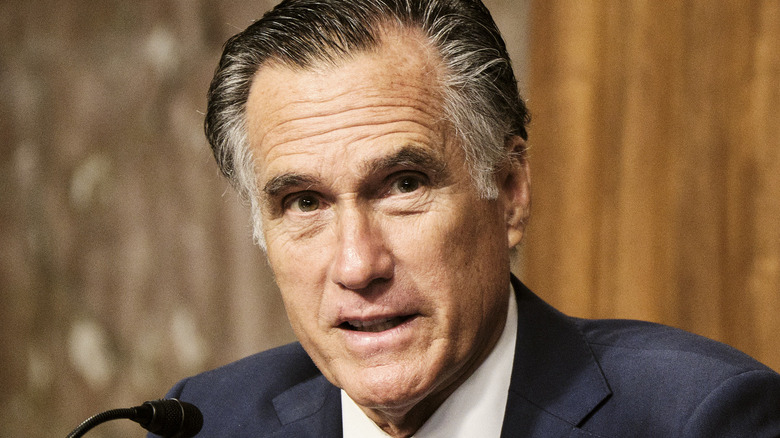 Pool/Getty Images
Back in 2001, Mitt Romney claimed that he had no interest in pursuing politics anytime soon. "The Olympics is completely consuming and occupying, and I don't really know what's going to happen when it's over," he told the NPR. However, critics argue that his decision to take this role was a calculated political move to propel his next political career as the whole world had its eyes on the event. "This was part of his [political] game plan," Ken Bullock, member of the Salt Lake City Organizing Committee, told NPR. "He's an opportunist."
Ultimately, the Salt Lake Olympics had a $56-million overall surplus (via Los Angeles Times). Romney used this success story to propel his successful candidacy for Governor of Massachusetts in 2006 and even wrote a book about it called "Turnaround: Crisis, Leadership, and the Olympic Games."
Even in 2021, Romney continues to talk about Olympic matters. Earlier in the year, he expressed his support for the continuation of the Tokyo Olympics despite the rise in coronavirus cases in the Japanese capital. "Hold the Tokyo Olympic Games," Romney tweeted. "The world awaits the inspiration of great competition and global sportsmanship."