Miranda Lambert's Bizarre Connection To The White House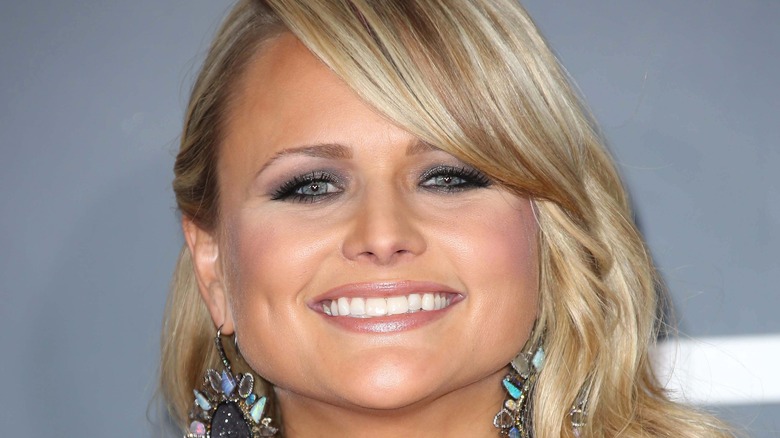 s_bukley/Shutterstock
Miranda Lambert isn't a name you'd associate with the White House, but thanks to her parents she has a pretty interesting connection to the U.S. government. As a child, the country singer was raised in Longview, Texas (via Biography). Her parents were far removed from the music scene, and instead worked as private investigators. However, that's not to say her dad wasn't a music lover. If it weren't for him, Lambert wouldn't have learned how to play the guitar.
"My dad was my very first co-writer I ever had," she told the crowd during a show at the Marston Music Works in Nashville (via Taste of Country). "He taught me how to play guitar and he taught me my love of music," Lambert said, before she and her father sang a duet together.
Outside of teaching his daughter the power of music, Lambert's father worked with his wife on a "lot of divorce cases, lots of cheating cases" as the singer told The Guardian. "Our dinner conversations weren't too normal," she added. That was especially the case when her parents were called in to work on the former U.S. President Bill Clinton's impeachment case in 1998 (via CBS).
Miranda Lambert's parents Rick and Bev were an integral part of the investigation into Bill Clinton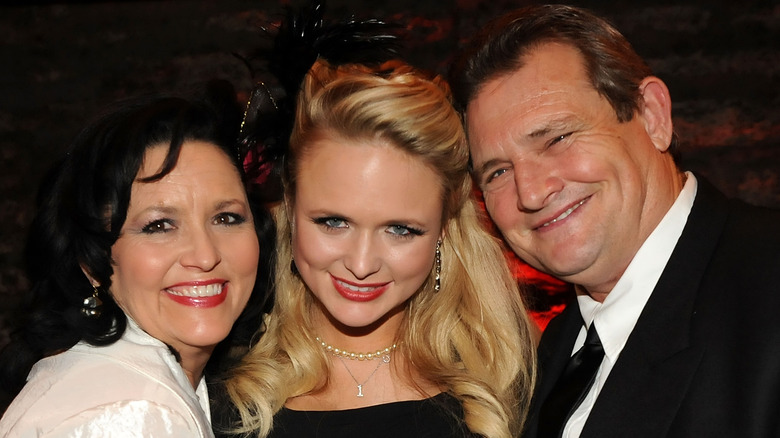 Rick Diamond/Getty Images
Prior to their job into investigating President Bill Clinton's misconduct, Miranda Lambert's parents Rick and Bev formed their own private investigation company in the 1980s, per Country Living. As a working couple raising a daughter, they'd often bring Miranda on cases when she was around 6 or 7. They even sent her out to look for evidence at one point disguised as a cheerleader, making her part of their team in the process.
Eventually, the cases would dry out. The family moved to Lindale, Texas, to settle down into a somewhat normal family life. That was, until Lambert's parents were hired to investigate Bill Clinton following his extramarital affair with White House intern Monica Lewinsky.
Understandably, the Lamberts amassed hundreds of files to do with the case, which they had to eventually hide in safe storage after Bev noticed a suspicious helicopter circling their Lindale home. A subpoena was eventually served, and the files the couple put in a safe place became an integral part of the Clinton investigation. "It was Ken Starr's people calling, ripping my files off," Bev claimed (via Country Living). "That's what he presented to the House managers." Starr was the attorney who sought the initial investigation into Clinton that eventually led to the 1998 impeachment hearing, per USA Today.