The Origins Of Bye Felicia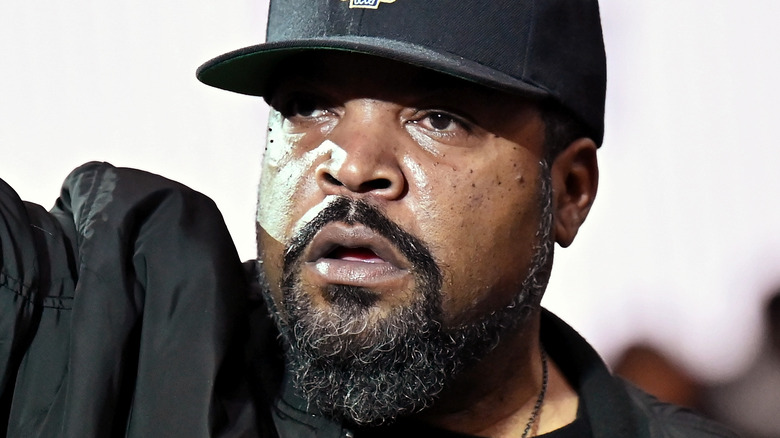 Jamie Sabau/Getty Images
Though some of us only recently started hearing the term "Bye Felicia" thanks to its rise on TikTok, it was created — and then used as a phrase — over two decades ago. Per PinkNews, the use of "Bye Felicia" started in the early 2000s. While it is a very specific reference — from a specific star in a specific film — it's hard to determine who exactly took the movie line and made it a pop culture staple (though we know the Black community owns the origins of the phrase, along with many other slang terms).
It's not just pop culture TV shows that use this term, though Fox's "Empire" uses it quite frequently, as does "RuPaul's Drag Race." It's also appeared in news segments — in 2017, Robin Roberts used it on CNN, PinkNews reported.
Though, if we're being honest, despite the words being born in 1995 (more on that below), the use of "Bye Felicia" in a pop culture context didn't begin until the 21st century, PinkNews reported. How did the phrase originally begin?
'Bye Felicia' comes from this iconic movie scene
Avid fans of '90s films remember the phrase "Bye Felicia" from the iconic "Friday" film. This cult class starred Ice Cube (in one of his biggest breakout roles) as Craig Jones and Chris Tucker as Smokey. As for who exactly Felicia is, the scene follows Felicia, a girl from the neighborhood who approaches Smokey and Craig, asking to borrow a car and then a joint. After Smokey's repeated refusals, Felicia looks to Craig for help. Craig then dismisses her by saying — as you can probably guess — "Bye, Felicia."
And that is how "Bye Felicia" was born! From the dismissal of a small-time character in the '90s cult classic.
In a tongue-in-cheek reference, the F. Gary Gray-directed "Straight Outta Compton" also uses "Bye Felicia" (Gray also directed "Friday), even though such a phrase had not existed (remember: the film is a biopic about the early '90s group, N.W.A). And, what's even funnier about this inside joke is that Ice Cube — you know, the rapper-turned-actor who starred in the movie and first uttered the iconic phrase — was the one to say "Bye Felicia" in the film. In an interview with The Cut, Gray explained how this play-on-words was a last-minute decision to add into the script. "Some people may feel like it's the origin of 'Bye, Felicia,' but it's a fun moment, a wink and a nod to the original 'Friday' and a little bit of fun," he said (per Decider). "It's one of the funniest moments in the movie."