The Iconic Comedy Actor Who Almost Starred As Dwight In The Office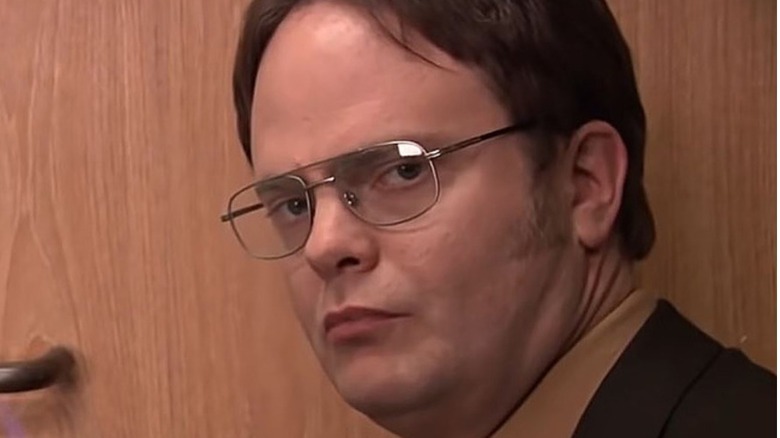 Youtube/NBC
"The Office" still remains one of the funniest and most beloved TV comedies of all time. The show, which aired on NBC from 2005 to 2013, boasted hilarious jokes and a stellar cast. Actors such as John Krasinski, Ed Helms, Steve Carell, Mindy Kaling, Jenna Fischer, Craig Robinson, Rainn Wilson, and more (via IMDb) rounded out the iconic ensemble cast and cemented their place in pop culture history. The series focused on the employees at the small paper company, Dunder Mifflin, in Scranton, Pennsylvania. 
While "The Office" offers fans an array of memorable characters to enjoy, it's undeniable that viewers couldn't get enough of Dwight Schrute. Dwight is one of the most unique and quirky characters in the history of television. The beet farmer/paper salesman is constantly striving to be the best (via Charactour). However, his methods are often unconventional and at times dangerous. His on-again, off-again relationship with fellow co-worker Angela is also something that fans become very invested in.
While it seems impossible that anyone but actor Rainn Wilson could have played the role of Dwight K. Schrute on "The Office," there was another familiar face in the running for the role, and he later went on to create his own successful comedy career.
Seth Rogen auditioned for the role of Dwight on The Office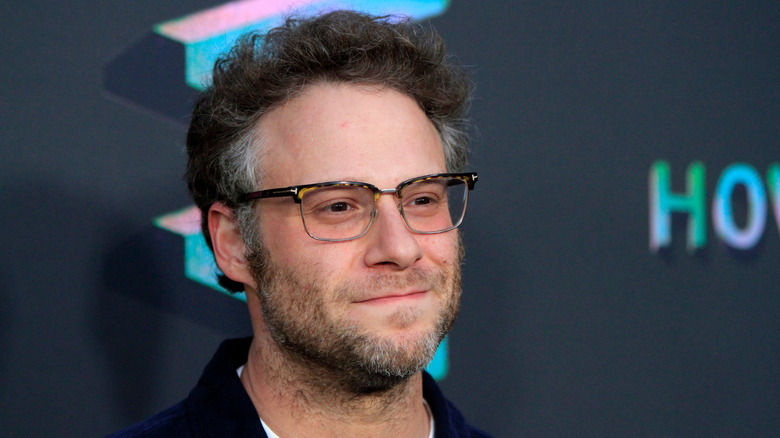 Kathy Hutchins/Shutterstock
According to Entertainment Tonight, actor Rainn Wilson may have been the perfect person to play Dwight Schrute on "The Office." However, other actors also wanted the job. In fact, actor Seth Rogen auditioned for the role as well. Rogen is seen doing his own depiction of Dwight in a hilarious audition video that shows some other big names who auditioned for parts on the show as well. Actor Adam Scott, who went on to play a big role on NBC's other hit workplace comedy "Parks and Recreation" also auditioned for the series, as well as "Modern Family" star Eric Stonestreet and actor John Cho.
While Rogen obviously didn't get the role of Dwight Schrute his career didn't suffer. He eventually made a name for himself acting in hilarious comedy films such as "Neighbors," "The Night Before," "Knocked Up," and "Superbad" (via IMDb). Rogen also starred alongside "The Office" actor Steve Carell in "The 40-Year-Old Virgin."
It seems that everything worked out for Rogen despite losing the role of Dwight. Of course, fans couldn't imagine anyone but Wilson playing the lovable and quirky character, as "The Office" appeared to be perfectly cast to create a rare TV show that fans still watch, quote, and talk about years after its series finale.