Seth Rogen Has No Plans To Become A Dad. Here's Why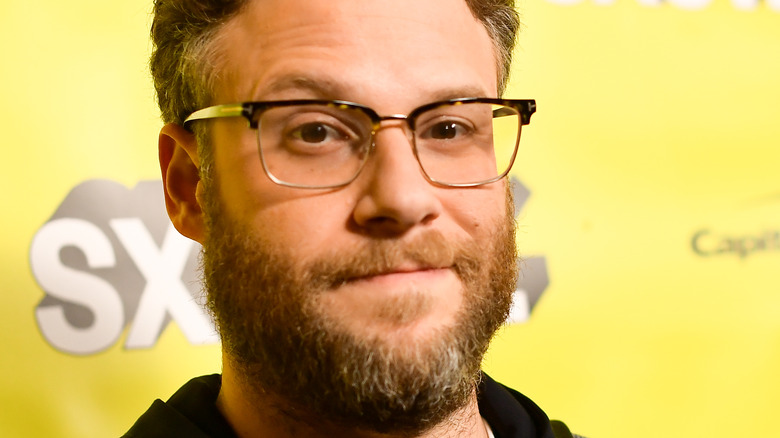 Matt Winkelmeyer/Getty Images
Seth Rogen has truly been flourishing over the last decade. On top of starring in fan-favorite comedies like the "Neighbors" movies opposite Rose Byrne and Zac Efron, "This Is The End," "Guilt Trip," and more (via IMDb), the "Pineapple Express" alum recently launched his own cannabis business with longtime friend Evan Goldberg called Houseplant, which obviously sells cannabis products, as well as ashtrays, lighters, ceramic goods, and more (via Business Insider).
"Something we talk so much about is all this weed s*** lives under your coffee table in a shoebox or in your desk drawer in the back of it for so long," Rogen told Vogue in March this year. "It deserves to be on your shelf, on your mantle, or on your coffee table. In a world where I'm looking at a decanter of whiskey and my martini shaker, it's commonplace to have that displayed in your home. Why shouldn't your ashtrays and your lighters be put on the same kind of plane?"
Seth Rogen revealed the reason why he won't be adding 'dad' to his ever-growing resume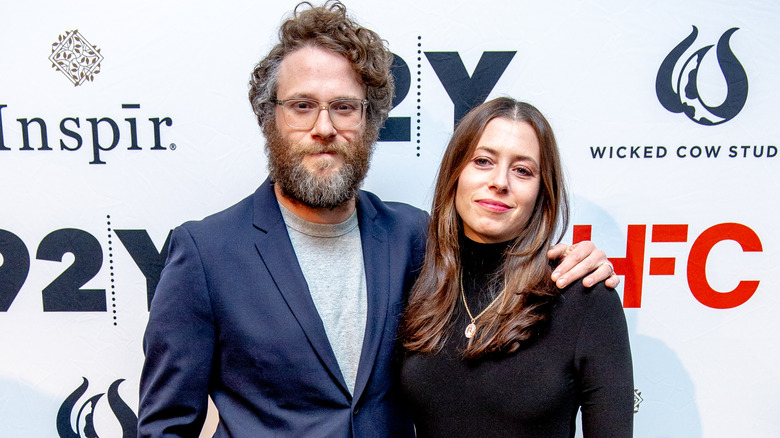 Roy Rochlin/Getty Images
On Tuesday, May 11, the "Green Hornet" actor told Howard Stern that he and his wife of ten years, Lauren Miller, never plan on having children. "She doesn't want kids. She wants kids less than I do," Rogen revealed to the longtime radio personality (via Us Weekly), adding that he and Miller "have too much fun" without kids. "I don't know anyone who gets as much happiness out of their kids as we get out of our non-kids. We're f****** psyched all the time. We're lying in bed Saturday morning, smoking weed, watching movies naked. If we had kids, we could not be doing this."
Rogen and Miller haven't always been anti-kids, though. In a 2019 interview on Dax Shepard's "Armchair Expert" podcast, Rogen spoke candidly about the possibility of becoming a father in the future, telling the "Parenthood" star that it's something the couple has talked about before. "I honestly think I would be good at it. I have much stupider friends who are good parents. We've gone from people who just haven't had kids to people who don't have kids. It honestly makes it more fun in some ways because it's like, 'Man, no one we know is doing this s***. We can just do whatever we want.'"