What To Buy From Ulta's 21 Days Of Beauty Sale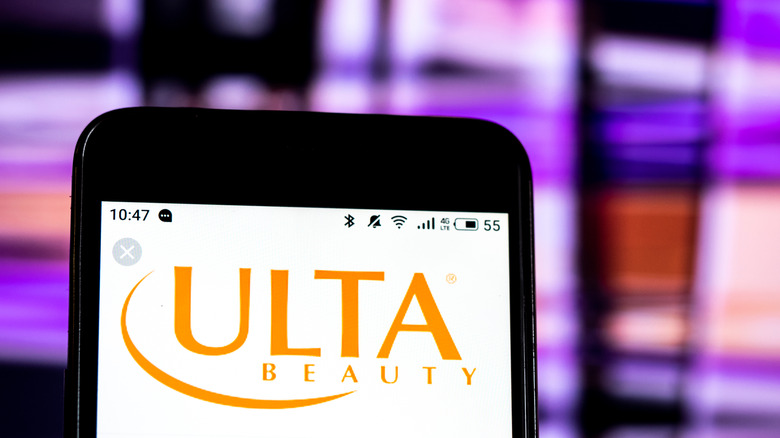 IgorGolovniov/Shutterstock
It's the second-most wonderful time of the year — the second Ulta "21 Days of Beauty" sale. The popular sale discounts several best-selling beauty products by 50%, per E!. Two days have already passed, but the best deals are yet to come.
Starting Tuesday, August 31, the Peach and Lily Glass Skin Refining Serum will be on sale for $19.50. With skincare ingredients like peptides, hyaluronic acid, and peach extract, the serum provides lightweight hydration, while brightening and firming the skin (via Byrdie). And if you've been looking for the perfect cool-tone neutral palette, the Persona Identity Eyeshadow Palette is filled with beautiful, long-lasting taupe shadows and will also be on sale for $21 (via Popsugar).
The next day, Too Faced Born This Way The Natural Nudes Eyeshadow Palette will be priced at $24. The neutral palette not only has a wide range of metallic and matte shades, but the formula also contains coconut water and hyaluronic acid to hydrate the eyelids (via Well+Good). On Thursday September 2, popular high-end products like Lancome Monsieur Big Volumizing Mascara ($13) and Nabla Skin Bronzing ($12) are on sale. The Lancome mascara is known to make your lashes long and lush, while Nabla's baked formula creates a natural veil on the skin (via Well+Good and YouTube).
Some holy grail products to buy during Ulta's 21 Days of Beauty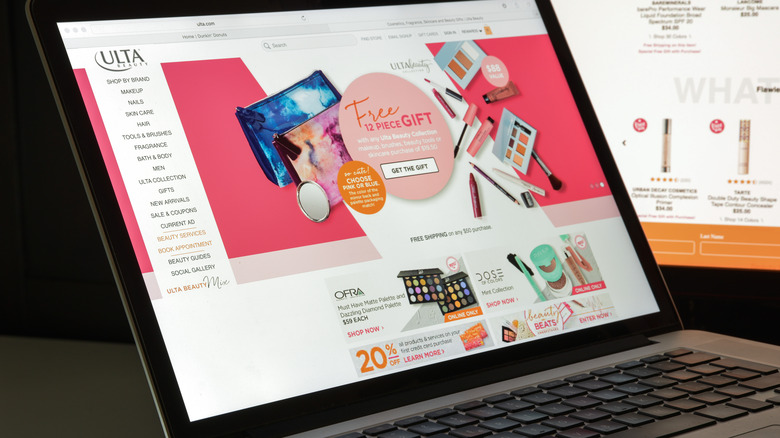 Casimiro PT/Shutterstock
If you like a glamorous moment, you should mark Friday, September 3 on your calendar, as some prestige lash brands like Lilly Lashes and House of Lashes will be on sale (via California News Times). Benefit Cosmetics Precisely My Brow Pencil, a holy grail eyebrow pencil for several beauty enthusiasts, will be discounted on Saturday, September 4 (per Glamour). If you have been looking for a DIY microdermabrasion tool, PMD Personal Microderm PRO will go for $99.50 the following day. According to Well+Good, the tool will leave you with smooth skin that can better absorb skincare products.
From Monday, September 6 to Saturday September 11, there will be plenty of cult-favorite products on sale like the Benefit Hoola Bronzer, MAC Paint Pot, and IT Cosmetics Bye Bye Foundation. The Hoola Bronzer is known for its neutral undertone that won't make you look like an oompa-loompa, and the IT Cosmetics foundation has skincare ingredients in a full-coverage formula (via Well+Good and Glamour). On Tuesday September 14, there are a few Black-owned brands that will be on sale like Beauty Bakerie, Keys Soulcare, and Mented Cosmetics. Keys Soulcare Skin Transformation Cream and Mented Semi-Matte Lipstick are great options to put in your online basket, per Marie Claire. Mented specifically designs nude lipsticks with darker skin tones in mind, which is great if you have struggled with lip colors looking ashy on you.
What to buy and what to skip out on during Ulta's sale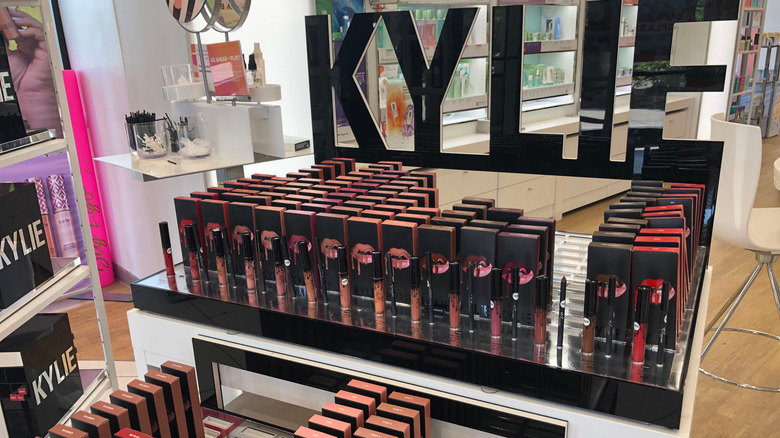 melissamn/Shutterstock
From September 15 to September 17, there are some fan-favorite products that will be on sale, like the Urban Decay All-Nighter Glow Makeup Setting Spray, Benefit Porefessional Primer (in original, hydrating, and pearl), and the Anastasia Beverly Hills Norvina palette (per Glamour, Well+Good, and Bustle). While there are several amazing products to buy during the sale, there are also a few products you're better off avoiding. MAC Matte Lipstick is a classic staple known for its long-lasting formula, per Glamour. But, there are only three shades that will be on sale (via Ulta). If you are a MAC enthusiast, you might be better off saving your MAC empties and trading six of them in for a free lipstick (via Allure). 
Mario Badescu has become a controversial brand among skincare enthusiasts, per Glossy. The company's Drying Lotion and Facial Sprays will be on sale, but it may be best to skip out on the products. According to The DermReview, the Drying Lotion contains isopropyl alcohol, which can be drying on the skin, and the facial sprays have fragrance, which can be irritating. Kylie Cosmetics went through a rebrand, and their new lip kits will be on sale. But according to Insider, the new liquid lipstick formula is even more drying and still not worth buying. For a complete list of products that will be on sale, head to Ulta's website. Happy shopping!