Marie Kondo Reveals How She Really Feels About Hoarding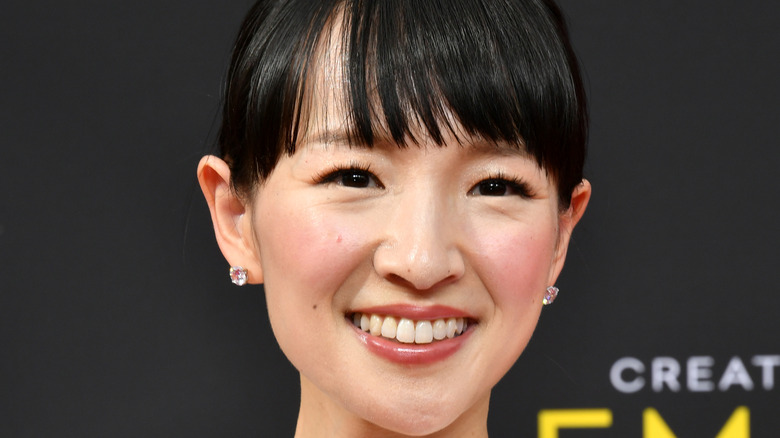 Amy Sussman/Getty Images
If there was anyone that could find the silver lining to the storm cloud that is the coronavirus pandemic, it would be tidy-up queen Marie Kondo who, during a recent interview with The Daily Beast, said she considered the pandemic-driven lockdown to be an opportunity to take stock with an eye towards bringing some order into your life. "I do feel that now is the time that it's all the more important to find the small joys in your life and learn to cherish them ... And by ordering your environment, to bring a little bit of comfort in your life, is definitely important. Just little things, like lining your books in a way that give you comfort and peace, are all the more important nowadays," she said. 
Tidying up is one thing, but there is one impulse Kondo advises everyone to fight, particularly in times like these. What is it? The flight-or-fight response that gives way to hoarding (even if Kondo understands why people feel the need to stockpile personal and household staples). "I think it comes from a place of anxiety. If you feel right now that no matter how much you purchase or buy you still feel anxious, I recommend taking the time to have a very honest conversation with yourself," she said. 
Marie Kondo advises against hoarding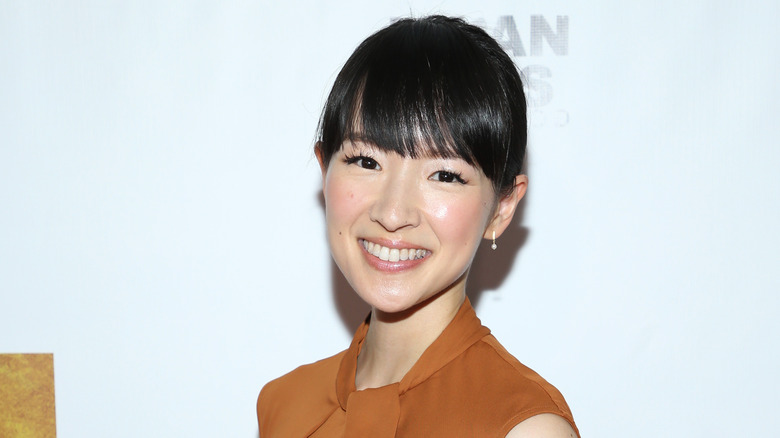 Phillip Faraone/Getty Images
Unfortunately, along with the impulse to hoard comes a lack of awareness involving just how much we actually have — or don't have. So if you're planning to head to the supermarket, now may be a good time to work out just how much you've got in stock. "Really take an honest stock of how much you have in the home, and how long you think it will realistically last you," tidy up expert Marie Kondo said. "Is it three months or six months? And how much inventory do you need to have to feel secure and balanced?" (via The Daily Beast).
Kondo's advice comes as the country faces a new wave of coronavirus infections, further threatening an already weak supply chain. In a survey involving 1,000 participants, research firm Inmar Intelligence found that 69% of respondents who already have a stockpile of essentials like toilet paper and hand sanitizer are planning to replace items they had used, and that 85% of those who already have a stockpile say they've begun to buy and store household necessities once again. "Shoppers are beginning to have flashbacks of last summer, being in lockdown and not having enough household supplies," Inmar's SVP of Corporate Marketing, Holly Pavlika, said. "This behavior has created a new shopper segment dubbed 'The Squirrels' — those who will always have an established stockpile in their homes."
Marie Kondo may not remember the pandemic too clearly for this reason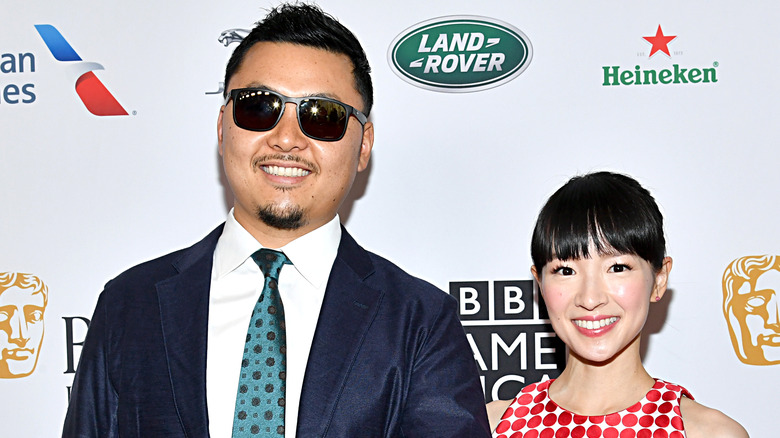 Amy Sussman/Getty Images
Lest anyone thinks Marie Kondo may be viewing a challenging period such as the coronavirus pandemic through rose-tinted lenses — we'll need to remember that she went through a bit of a tough time in 2020 too. Kondo and her husband welcomed baby number three, a little brother for daughters Satsuki and Miko in April of last year, just as the pandemic was gathering steam. She confessed, "I just had my third baby, so that has really cut down on sleep — and I'm constantly sleepy, so it's very hard to feel that joy when you're so sleepy and you're waking up in the middle of the night to feed the baby," (via The Daily Beast).
Kondo admitted tasks are more difficult to navigate when she is exhausted. "It's a struggle when you're sleepy. You're frustrated when you can't do all your tasks to get you through the day," she said. We'd like to think that Kondo's admission shows that, in spite of it all, she's not too different from you and me. So when your stuff piles up, and you're feeling the burden of things around you, just take a moment, think about what you have, donate what you don't, and start the day on fresh footing!