Here's What Amy Poehler Studied In School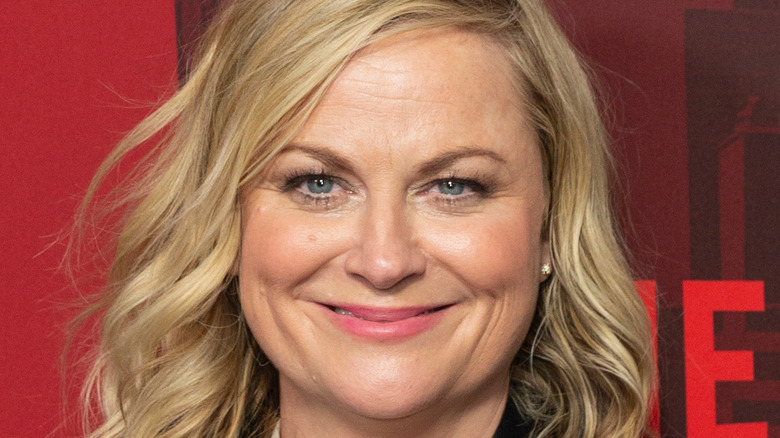 lev radin/Shutterstock
Amy Poehler has achieved an incredible amount throughout her boundary-breaking career in Hollywood. From fronting beloved sitcom "Parks and Recreation," to cofounding the legendary Upright Citizens Brigade (via People), as well as writing, producing, and starring in her own content alongside attention-grabbing fare for other talented women (via IMDb), there's clearly nothing Poehler can't do. Whether you know her as Leslie Knope, Tina Fey's BFF, or simply a comedy icon, you definitely know her name. 
Poehler told the New York Times, of her approach to work, "I do make it a point to try to investigate different ways to tell female stories" but it's because she seeks out stuff "I want to see." Although her output frequently puts women front and center, from starring opposite Fey in "Sisters" to exploring Gen Z politics in Netflix hit "Moxie," Poehler doesn't set out to do "important work" because it would be a fool's errand. Clearly, these days she has her pick of projects, which isn't surprising considering where Poehler was educated. 
Amy Poehler's path to comedic greatness began in college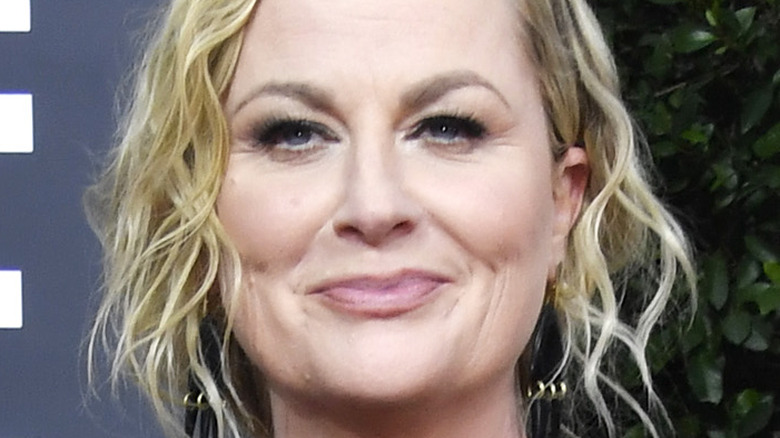 Frazer Harrison/Getty Images
According to Marie Claire, actress Amy Poehler attended Boston College, from which she proudly graduated with a Bachelor's degree in media and communications. Unsurprisingly, the "Parks and Rec" star was also an active member of the college improv troupe, which was hilariously called "My Mother's Fleabag." As Biz Journals notes, the beloved star gave her alma mater a shoutout while hosting the 2014 Golden Globes by joking she learned plenty about sex during her time there. Clearly, Poehler learned a lot more than that since she went on to found comedy group UCB alongside Matt Besser, Ian Roberts and Matt Walsh. 
Comedy is undoubtedly her niche, with the prolific producer admitting to The Hollywood Reporter that, without it, she simply wouldn't leave her house. However, Poehler also acknowledged she has no idea why she's funny anymore. Still, staying busy is what she does best, even if getting older is taxing in other ways. As Poehler admitted to the New York Times, "When you're up around 50, you're always a little out of breath from outrunning the voices, whether they be your own or society's — a certain feeling of your irrelevance. You have to outrun them or do some 'Art of War' stuff and turn around and surrender to them." 
However, she also acknowledged, "That's the cool thing about getting older. You've gone through bad times and survived them. ... And you've learned coping skills."