Sharon Stone Shares A Heartbreaking Tribute To Her Infant Nephew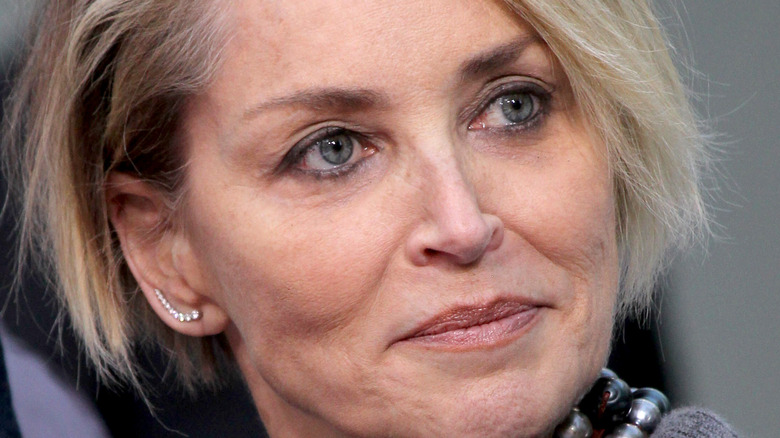 Kathy Hutchins/Shutterstock
Actress Sharon Stone took to Instagram for the saddest of reasons on August 27, 2021, asking for prayers for her 11-month-old nephew, River Stone, who was found in his crib suffering from organ failure and was quickly rushed to the hospital for medical care. She shared a photo of the little boy hooked up to tubes and oxygen as doctors tried to save his young life. Alongside it, a caption read, "My nephew and godson River Stone was found in his crib w total organ failure today. Please pray for him. We need a miracle."
River is the son of Sharon's brother, Patrick Stone, and his wife, Tasha Stone, who also posted on social media asking for prayers for her baby with a gut-wrenching Facebook post.
"This is the HARDEST thing I have ever had to post but I am BEGGING everyone and anyone who prays please pray HARD for River. He was life flighted to Children's UPMC Pittsburgh last night/early morning and is not doing so well," Tasha wrote. "He is in a coma currently and I am dying. Every single second of this is literally killing me." Tasha went on to say that even if her little boy pulled through, doctors estimated that he would "never be the same." Despite the heartbreaking outlook, Tasha pleaded with friends and followers to pray for a miracle. "I am beyond heartbroken," she said. Tragically, things would go from bad to worse for the family. 
Sharon Stone shared a shocking update on her little nephew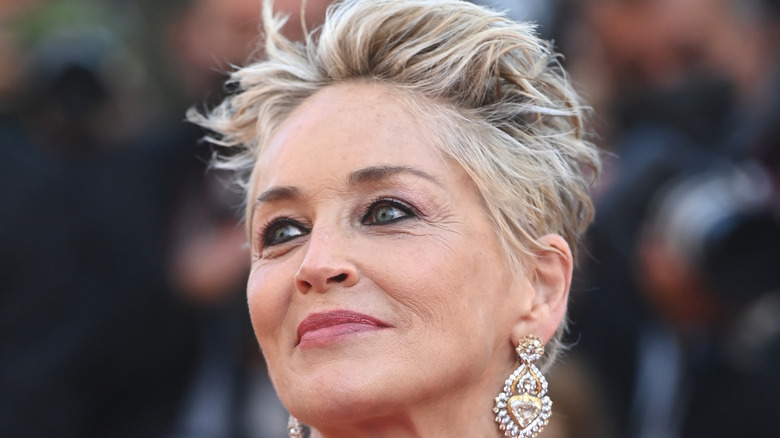 Kate Green/Getty Images
Just four days later, on August 30, 2021, Sharon Stone took to Instagram once again and posted an update. River Stone died just a week before he was to celebrate his first birthday. Sharon posted a video of the little boy laughing and smiling in his pajamas, along with the caption, "River William Stone. Sept. 8, 2020 – Aug. 30, 2021." The video was set to the sounds of Eric Clapton's "Tears in Heaven," a song the musician wrote about the death of his own young son in 1991 (via Biography).
This isn't the first tragedy for Sharon this year, as she lost both her grandmother and her godmother to COVID-19. She nearly lost her sister and brother-in-law to the deadly virus that seems to randomly claim lives, but thankfully they both recovered (via USA Today).
Sharon herself is the mother to three teenage sons via adoption. In 2017, they presented her with the Mother of the Year Award at the Associates For Breast and Prostate Cancer Studies Mother's Day Luncheon. When she accepted, Stone said, "Motherhood didn't come easily, but it came lovingly to me by angels. We're a happy and lucky family. That is the credo we stand for," (via People).