Why A Prominent Baroness Has Harsh Words For Meghan And Harry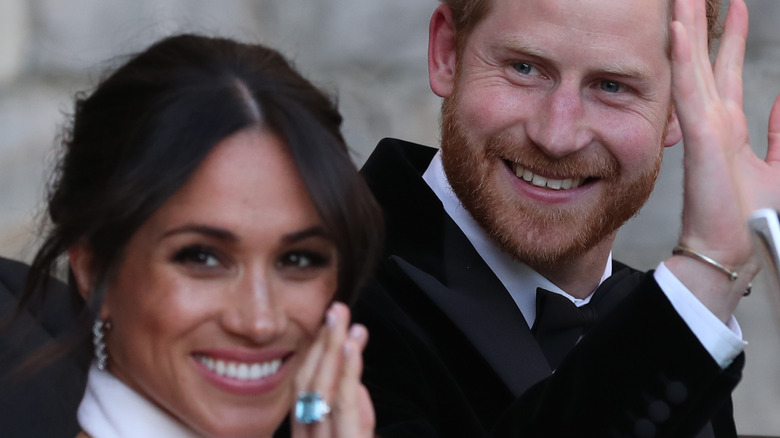 Wpa Pool/Getty Images
Ever since they spectacularly gave up their status as members of the royal family, Prince Harry and Meghan Markle have been fielding accusations from all sides about their alleged courting of fame for financial gain. In particular, British TV pundit Piers Morgan took issue with the Sussexes' high-profile deals with Spotify and Netflix, suggesting their desire to work in the entertainment industry jars against their supposed desire for privacy (via the Daily Mail). One of the biggest revelations about the couple's time with the royals surrounded an allegation of racism against a senior member of the family, which came out during their interview with Oprah Winfrey. However, Meghan and Harry refused to name and shame the culprit.
According to Newsweek, an upcoming epilogue to tell-all biography "Finding Freedom" suggests the accusations are being actively ignored in the hopes they'll simply "go away," according to an insider. The royal staff member was "horrified" by the damning claims. "Finding Freedom" was originally released last summer but a new paperback edition is slated for August 31, which reveals the palace's initial response didn't go down well with Meghan and Harry either. A friend of the Duchess even admitted, "Months later and little accountability has been taken. How can you move forward without that?" However, although there's clearly an audience for them, one commentator finds these new revelations hard to swallow.
Karren Brady reckons the Sussexes need to take a seat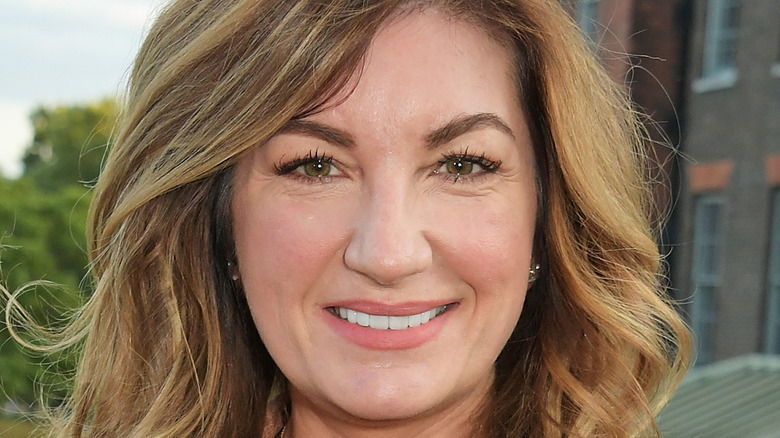 David M. Benett/Getty Images
Karren Brady, who will be familiar to U.K. readers as Alan Sugar's no-nonsense righthand woman on the British version of "The Apprentice," has some choice words for Prince Harry and Meghan Markle. Writing in her column for The Sun, the successful businesswoman argued, "It is hard to respect their double standards — worrying about the planet while flying on private jets, calling people racist when Harry's own past is dotted with misguided moments." Baroness Brady went on to describe the Sussexes as "a weeping sore the Royal Family cannot heal." The reality star's shackles were seemingly raised by a new epilogue being added to "Finding Freedom," the tell-all biography royal experts Omid Scobie and Carolyn Durand wrote about the beloved couple. 
It's worth noting, however, that Meghan and Harry had nothing to do with the revealing tome, which is totally unauthorized and was completed with the assistance of sources purporting to be their close acquaintances. Brady described the epilogue as "airing all the perceived slights and supposed mistreatment" and "totally tone-deaf given the unimaginable levels of privilege they enjoy." She even went so far as to describe everything that's happened since the Sussexes defected from the royal family as "a soap opera," suggesting Meghan and Harry might commit to a Kardashians-like reality show in future. The "Apprentice" star concluded by quipping, "Harry and Meghan appear to have created a new role for themselves as thorns in the Royal Family's side."