How Marlee Matlin Influenced The Casting Of Her Co-Stars In CODA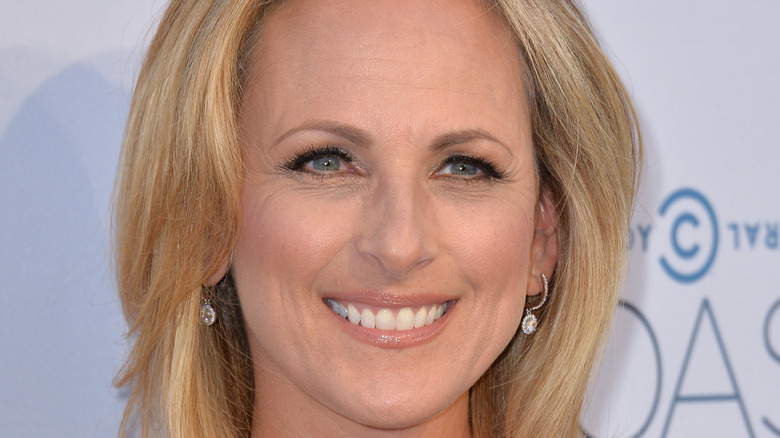 Featureflash Photo Agency/Shutterstock
Marlee Matlin is a screen legend. The actress has spent decades in the entertainment industry, breaking down barriers to pave a road for other deaf performers to get the recognition they deserve. Over the course of her storied career, Matlin has proven her worth many times over, leaving an indelible mark on everything from "Quantico" to "Family Guy" (via IMDb). Her crowning moment actually came right at the beginning, when Matlin nabbed an Academy Award for her very first film role. 
As The Guardian notes, the then-newcomer beat out icons Sigourney Weaver, Jane Fonda, Kathleen Turner, and Sissy Spacek to win Best Actress at the 1987 Oscars for her scene-stealing turn in "Children of a Lesser God." In the years since, Matlin has earned several Emmys, too. She remains the only deaf actor to have been honored by The Academy, and Matlin continues to fight for deaf performers across the board, including when it came to the casting of Sundance breakout hit "CODA." 
Marlee Matlin ensured the right actors were cast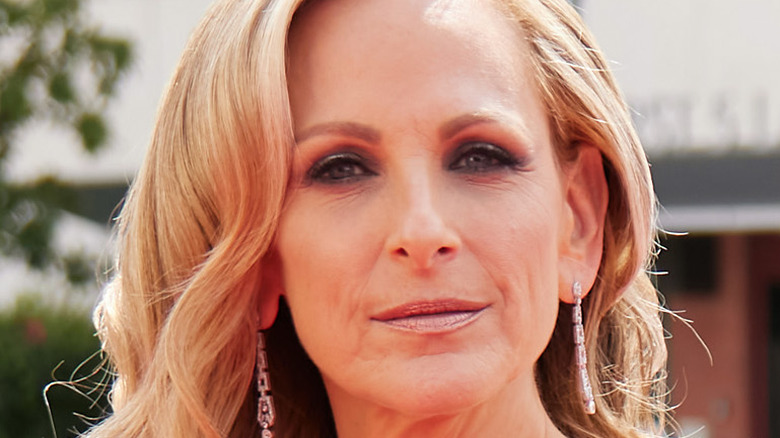 Handout/Getty Images
"CODA," which is an acronym for "Child Of Deaf Adults," follows an aspiring singer who has to choose between the family business and following her dreams of being a singer. Oscar-winner Marlee Matlin was instrumental in ensuring Siân Heder's movie accurately represented the deaf experience. 
"In my 35-year career, I've never had deaf co-stars in leading roles that carry the film equally as me," she gushed to USA Today, adding, "This is a very special movie." Matlin lost her hearing at just 18 months old and has spent her Hollywood career proving that hearing impairment has nothing to do with being a successful performer. Matlin collaborated closely with Heder to strike the right tone. 
Thankfully, they were on the same page from the outset, with the writer-director noting of her leading lady, "I think she could see in me, my determination to do justice to this family and this culture." There was pressure to cast a known hearing actor in the role of her character's husband, Troy, but Matlin refused to cave. "I put my foot down and said, 'If you do, I'm just out, that's it. I can't see any actor putting on the costume of being deaf. We are not costumes to put on, not any longer," Matlin recalled.
 The Emmy winner is tired of seeing roles that should go to deaf actors being portrayed by hearing performers, stating firmly, "Enough is enough. We are here. Our talents are valid."