Here's What Matthew McConaughey Studied In School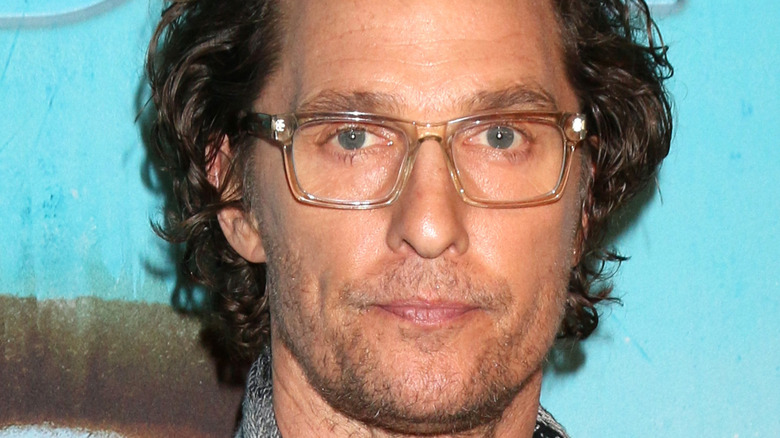 Kathy Hutchins/Shutterstock
Matthew McConaughey has had an interesting acting journey thus far. The Texas native started his career as a mustached stoner in 1994's cult classic "Dazed and Confused" before segueing into a brief interlude as the go-to romantic comedy hunk of the early 2000s. From there, McConaughey began to tackle more serious roles in films like "The Lincoln Lawyer," "Dallas Buyers Club", and "Mud." His portrayal of Ron Woodroof in "Dallas Buyers Club" earned him an Academy Award for Best Actor and established McConaughey amidst the Hollywood elite.
Though the actor is most commonly known for what he's done on-screen, his off-screen activities are equally compelling. McConaughey joined the University of Texas at Austin, his alma mater, as a professor in 2019 after serving as a visiting instructor for four years. He teaches at the Moody College of Communication under the Department of Radio-Television-Film where he has developed a curriculum centered around the inner workings of the film world. Noah Isenberg, chair of the Department, said of McConaughey, "He has a passion for teaching — and for all things cinematic — that is palpable, even infectious" (via USA Today).
It seems like McConaughey has found his calling, but if he had studied what he originally wanted to while attending the University of Texas in the early 1990s, he may have gone down a completely different path.
Matthew McConaughey studied film in school — but wanted to be a lawyer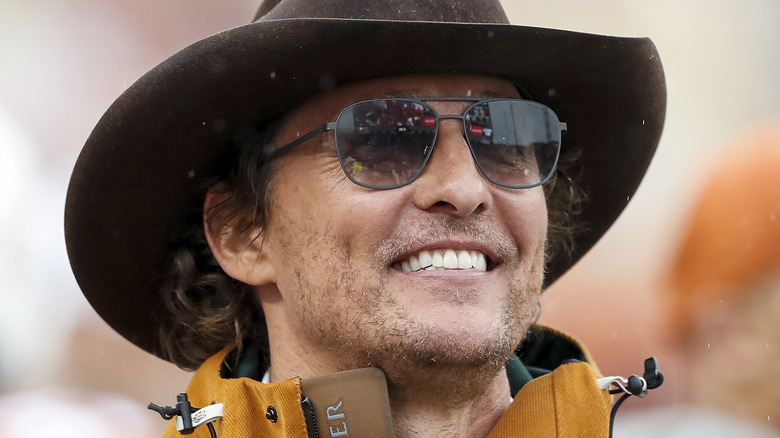 Tim Warner/Getty Images
Matthew McConaughey studied radio-television-film while attending the University of Texas and graduated from the school with a Bachelor's in 1993, per Marie Claire. Given the trajectory of his career, it would appear as though this was always McConaughey's plan when he enrolled at the school, but that actually isn't the case.
In October 2020, McConaughey appeared on the "5 Questions with Dan Schwabel" podcast (via Insider) where he revealed the career path he almost chose instead. "I always thought I was going to be a lawyer. I went to the University of Texas with the idea that I'm going to go become a defense attorney."
So, what changed? McConaughey said, "I hadn't really been sleeping well with the idea of becoming a lawyer — the idea that I needed a couple more years to graduate, then I need to go to law school and need to find a job, that I wouldn't be able to put an imprint in the world and execute something until I was in my 30s, basically."
Around this time, a friend encouraged him to get in front of the camera, which is what ultimately caused McConaughey to consider film school. Before he switched majors, though, he wanted to seek approval from his father first. When McConaughey called his dad to tell him his plan, his father replied with a simple, "Don't half-a** it" (per Insider). Clearly, he took this advice to heart!