Matthew McConaughey Hints At A Surprising Career Move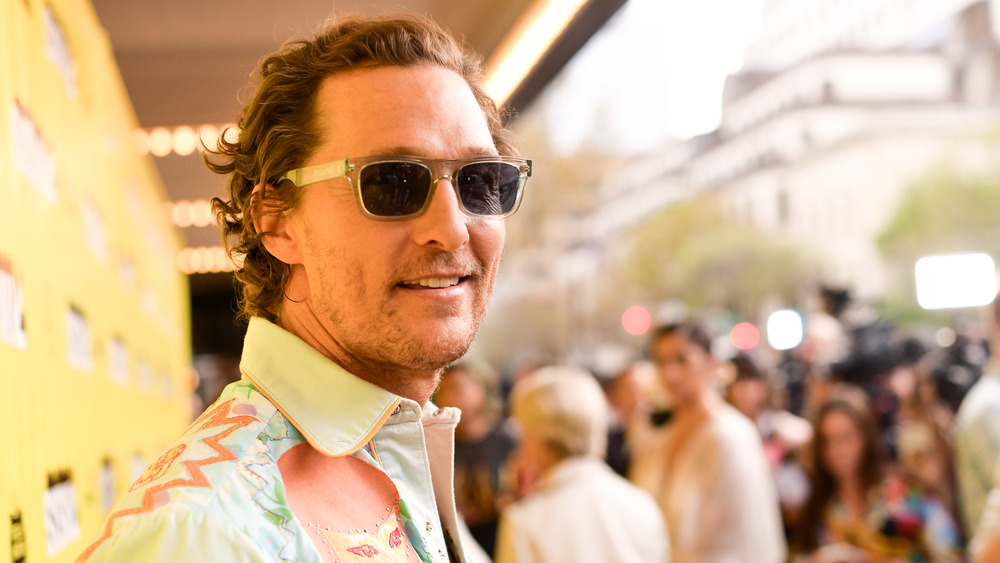 Matt Winkelmeyer/Getty Images
Nobody would ever accuse Matthew McConaughey of being predictable. From lovable stoner in Dazed and Confused to action man in Sahara, rom-com hunk in How to Lose a Guy in 10 Days and Oscar-winner in Dallas Buyers Club, the droll Texan is nothing if not a chameleon. Most recently, he's been trying his luck at activism, memorably arguing during a conversation with Russell Brand that liberals need to try harder to find common ground with conservatives (via YouTube). 
He also posited, during an appearance on Good Morning Britain, that so-called "cancel culture" is problematic. "Where the water line is gonna land on freedom of speech, what we allow and what we don't, where this cancel culture goes, is a very interesting place that we're engaged in as a society and are trying to figure out. We haven't found the right spot," McConaughey opined (via Deadline). Now, the actor is turning his attentions elsewhere, to an entirely separate arena. 
The Texan superstar is ready to rumble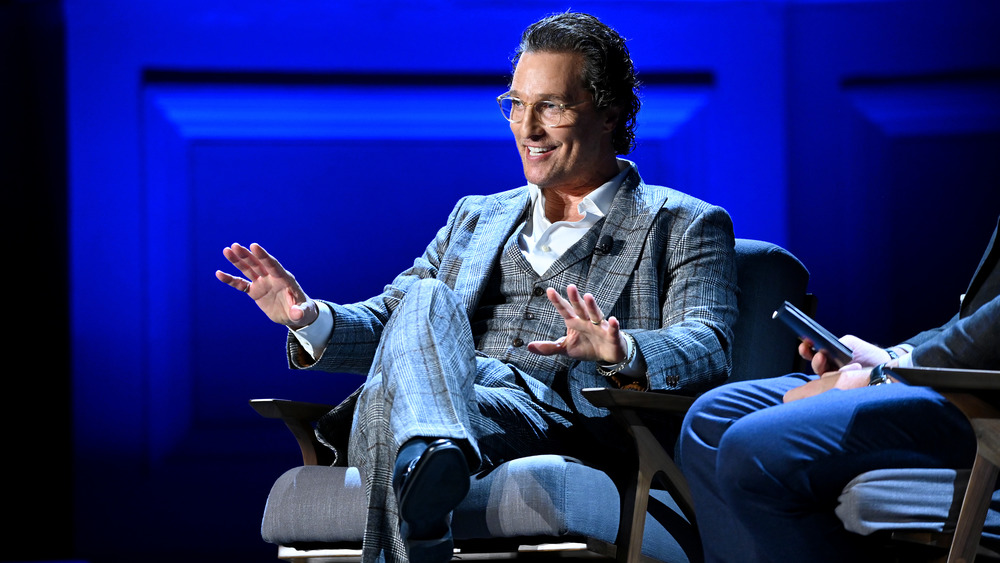 Noam Galai/Getty Images
While appearing on Maria Menounos's podcast, Better Together, McConaughey expressed his desire to enter the ring someday. A proud and vocal wrestling fan, who was reportedly spotted in the virtual audience at a recent WWE live event, McConaughey admitted that putting on the tights and mixing it up "is something that interests me" (via People). The father of three watches wrestling with his kids, who are massive fans too. "I love the suspension of disbelief," he enthused, noting that the older kids are starting to wonder whether what they're watching is 100 percent real or not. "That's so much of the fun of it, is going, 'This is real.' And it is," McConaughey advised. 
He even discussed going from wrestling to acting with Dwayne "The Rock" Johnson at one stage (though McConaughey would, obviously, be moving in the opposite direction). The beloved leading man previously teased a political run but walked back those comments later, reasoning during an appearance on The Late Show with Stephen Colbert (posted on YouTube), "As I move forward in life, am I going to consider leadership roles where I can be most useful? I'd love to, I'm doing that regardless. That's where I sit right now." Joining the illustrious ranks of the WWE could provide just such an opportunity. After all, it worked for David Arquette ... kind of (via the Los Angeles Times).