Everything You Need To Know About The $7 Target Beauty Box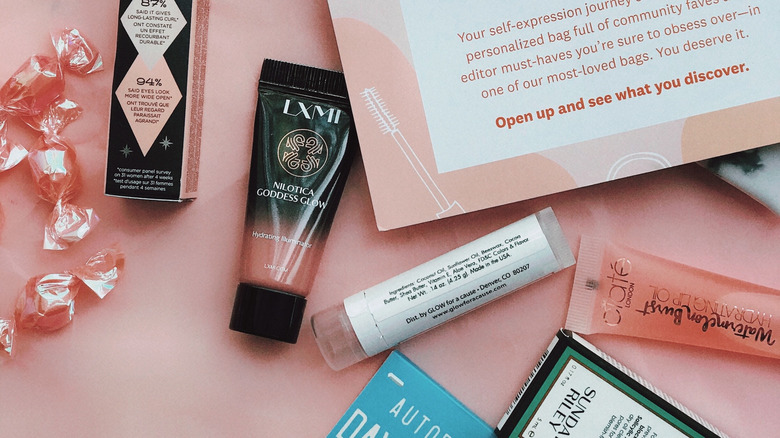 Sleeping_Beauty/Shutterstock
If you have found yourself in somewhat of a beauty rut, feeling like you are stuck using the same products day in, day out, a beauty box could be the answer. As per Elle, beauty boxes give you the opportunity to test out a range of new brands and products that otherwise you might never have had a chance to trial. Most beauty boxes are usually fairly low priced, and are designed to make testing out new products, without needing to invest in the full sized version, more accessible.
As per PopSugar, Target is selling absolutely game-changing beauty boxes, and they cost just $7 per box. While there used to be specific brand beauty boxes that dominated the industry, companies like Target are making beauty boxes more accessible with lower cost beauty boxes suitable for every budget.
According to PopSugar, the Target beauty box is designed in a similar way to the beauty boxes that we have all come to know and love from brands like Ipsy and Birchbox. The difference between the Target box and other branded boxes is the cost, with the Target beauty box priced at a more affordable rate.
What does the Target $7 beauty box include?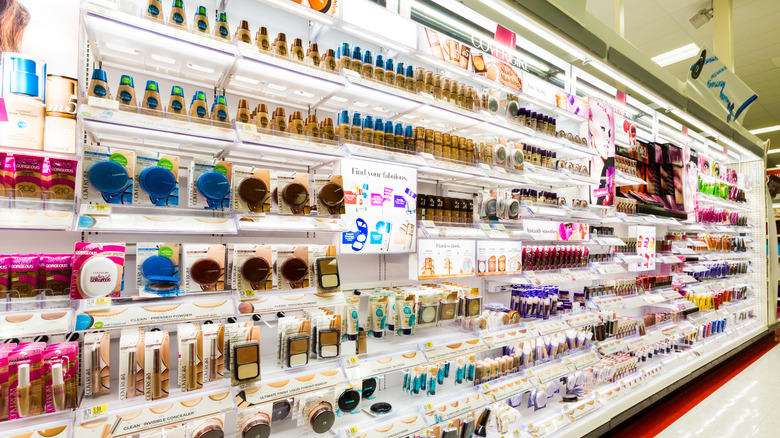 Mihai_Andritoiu/Shutterstock
As per PopSugar, the Target beauty box is packed full of sample size products. Each box contains between five and seven items, all of which have been carefully selected for the box.
One of the main differences between the Target beauty box and other beauty boxes is the fact that you can purchase the box without needing to sign up for a subscription. You can opt to buy the $7 box as a one-off purchase or you can choose to buy a box per month, it's completely up to you.
A new box is released each month, with each box based around the trends at the time of release. There's also the option to look at previous beauty boxes and order any that you like the sound of. This means that unlike normal beauty boxes, you are in control of what you receive, which helps to limit product waste.
The Target beauty box contains a mixture of products, such as items from brands like Yes To, Burt's Bees, and Elf, as well as products from newer brands that you might not have necessarily heard of before. If you find a product or brand that you fall in love with, Target has made it easy to pick up full size versions of the products featured in the beauty box.