Jill Biden Offers A Message To Parents Of Kids Returning To In-Person School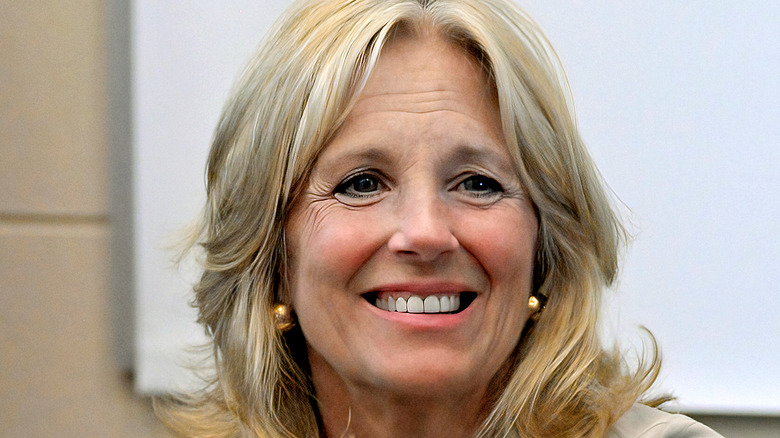 mark reinstein/Shutterstock
First Lady Dr. Jill Biden knows a thing or two about children's experiences in school. She spent more than thirty years as an educator, teaching at a community college in Delaware, at a public high school, and also at a psychiatric hospital for adolescent patients (via ObamaWhitehouse.Gov). She earned her Doctorate in Education from the University of Delaware in January of 2007, and the dissertation that earned her that degree focused on maximizing student retention in community colleges, which she feels are one of the United States' best resources for young people seeking a valuable education.
Now, as First Lady in the time of COVID, she is offering some advice and words of caring wisdom to families sending children back into in-person school systems during what many consider a frightening time thanks to the Delta Variant of the virus. "As this school year begins," she wrote, "families across the country thought we could exhale after so many difficult months and now we're holding our breath once again" (via Good Morning America). 
Jill Biden's message is hopeful but cautious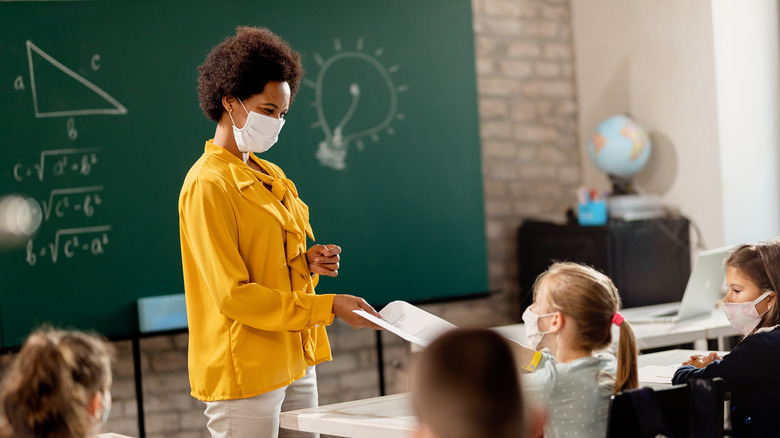 Drazen Zigic/Shutterstock
To the families concerned about sending their children back to school under these circumstances but also frustrated with the ways in which digital learning fall short of in-person classes, Dr. Biden said, "So many are asking: How can I be sure that my child is safe? What do I do if our family is exposed to the virus? What will we do if we have to return to virtual learning" (via Good Morning America)? 
In response to these questions that are likely on the minds of many parents, she said, "As a teacher for over 30 years, and a mom even longer, I know that classrooms are so much more than places where our children learn math and reading." She went on to say that she understand the role of schools extends even beyond children, noting that "Parents rely on schools, too, heading to our jobs or pursuing our own education, knowing that our kids are in a safe and trustworthy environment." 
"This Administration is doing all we can to keep schools open and at the same time safeguard our children," Dr. Biden assured parents, urging that while much is uncertain about how the pandemic will unfold, "we do know that vaccines and wearing masks provide the best protection available against this virus."  As such, she urged all American families to "come together ... being honest about the risks we face, listening to science, and working as one."