The Latest Jeopardy! Bombshell Has Twitter Cheering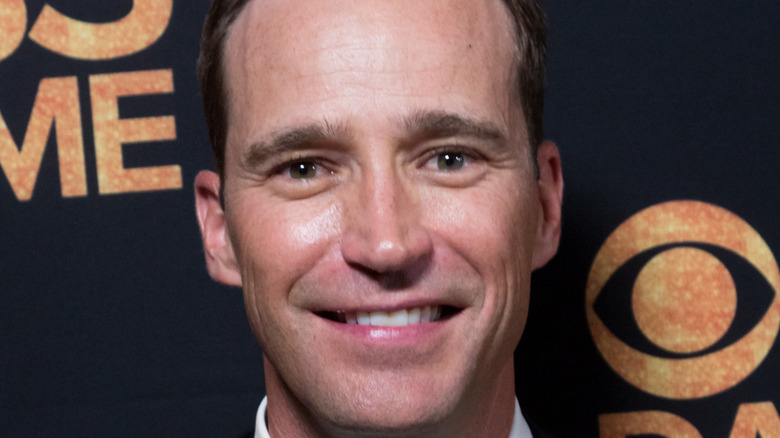 Greg Doherty/Getty Images
Mike Richards' career has fallen apart seemingly overnight. The executive producer of "Jeopardy!" was tapped to take over hosting duties for the show after a nearly yearlong search to find a replacement for the late Alex Trebek. A slew of notable names auditioned for the job, including former "Jeopardy!" champion Ken Jennings, NFL player Aaron Rodgers, Katie Couric, Dr. Oz, and fan favorite LeVar Burton (via USA Today).
Richards was crowned the new host in August 2021, with "The Big Bang Theory" star (and neuroscientist) Mayim Bialik given hosting duties for a primetime and spinoff series of the show (via CNBC). But soon after the announcement, sexist and inappropriate comments Richards made toward women, as well as offensive remarks he made about Jewish people, Asians, and poor people during his podcast "The Randumb Show" in 2013 and 2014, came to light — and Richards stepped down from his hosting duties.
"I was deeply honored to be asked to host the syndicated show and was thrilled by the opportunity to expand my role. However, over the last several days it has become clear that moving forward as host would be too much of a distraction for our fans and not the right move for the show," Richards said in a statement (via CNBC). However, there were no plans for him to be removed as the show's executive producer at that time.
Fans are thrilled Mike Richards is no longer involved with Jeopardy!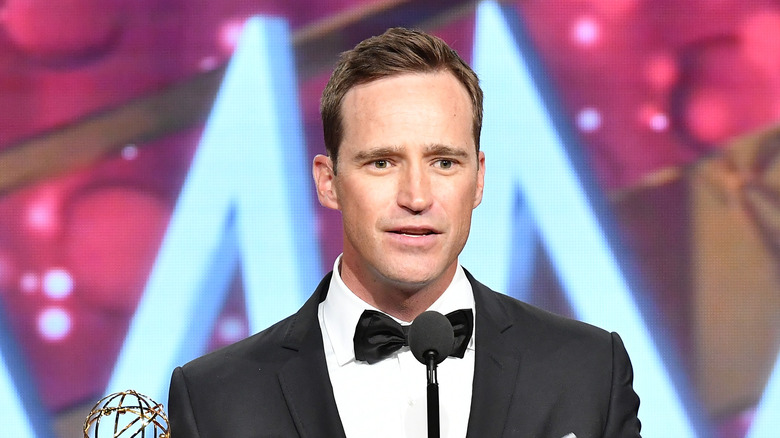 Earl Gibson Iii/Getty Images
Although Mike Richards stepped down from hosting duties at "Jeopardy!," he had still planned to stay on as executive producer of the show. But those plans have changed and he has been let go from that job, as well as stripped of his executive producer duties at "Wheel of Fortune." 
"We had hoped that when Mike stepped down from the host position at 'Jeopardy!' it would have minimized the disruption and internal difficulties we have all experienced these last few weeks," Suzanne Prete, executive vice president of business and strategy at "Jeopardy!" and "Wheel of Fortune," said in a note to staffers (via Variety). "That clearly has not happened."
Many fans are thrilled that Richards is officially out at both shows. "I'll take "The Consequences of My Own Actions" for $200 ..." wrote one Twitter user, while another explained that, "When you dig into it he has a pretty well established pattern of being a s****y manager to female talent and using his position to advantage himself unethically." And another warned that, "Sometimes the thirst for the spotlight will shed light on all your wrong doings so be careful what you ask for."
There's no word yet on who will take over as the full-time host at "Jeopardy!," but many are hoping actor LeVar Burton will get a shot at the job — including Ryan Reynolds, who tweeted his support for the "Reading Rainbow" star shortly after Richards stepped down from his hosting duties.