The Surprising Jeopardy! Guest Host Fans Can't Stop Talking About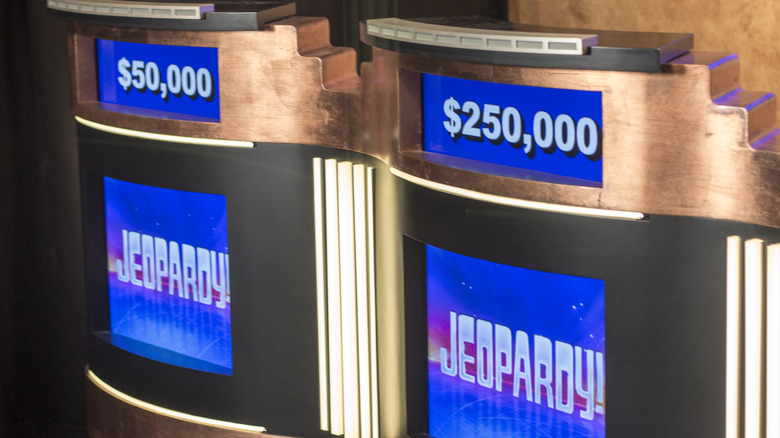 Shutterstock
Choosing a worthy successor to Alex Trebek as "Jeopardy!" host is kind of like finding a new monument to take the place of the Statue of Liberty. Nothing will ever beat the original, but you still have to do your best to find a replacement that will do the spot honor. That's why the game show's producers have been taking their time finding a new host, inviting special guests to stand behind the podium this season in one- and two-week stints. The buzz is that a final decision should be coming before too long.
The guests have largely come from the entertainment, sports, and journalism worlds, and they all have reps for being more brains than flash. (A "Jeopardy!" host has to be smart enough to keep up with the trivia-savvy contestants.) Some have been more popular than others: All-time champion Ken Jennings was a natural choice, for example. On the other hand, Dr. Mehmet Oz drew a lot of criticism from both fans and former players. The TV doc's rep for promoting questionable health advice, they said, brought down the integrity of the show. Then there was LeVar Burton, who was put on the list after more than 200,000 supporters petitioned the producers. The acclaimed actor had a great time, but some fans thought his performance was choppy.
Then something unexpected happened: A relatively unknown guest host wowed the crowd at home — even people who had never heard of him.
The CNBC host is a former Jeopardy! player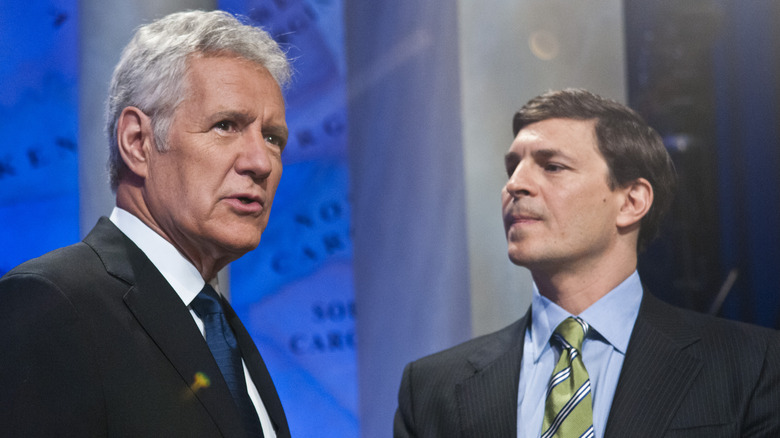 Kris Connor/Getty Images
David Faber, a financial journalist for CNBC, was selected as the "Jeopardy!" guest host for the week of August 2. He announced the news to his Twitter followers: "He is the least well known out of an incredible group of guest hosts, but promises not to disappoint Jeopardy's many fans. Correct response: This guy!"
This was no random choice. Back in 2012, Faber competed and won on the show's "Power Players Tournament" (via MSN). The affable host of "Squawk on the Street" prepared for his gig by playing practice rounds of the game with his friends. "I wanted to be good for the contestants," he told the "Jeopardy!" website. "This is an awfully important day for them, and I didn't want to disappoint them."
Apparently, he didn't. Twitter lit up with praise for Faber. One new fan wrote, "You have my vote for permanent host! Great voice, demeanor and intonation and you move the pace of show along perfectly! (I had no idea who you were, I admit, but I hope you get this gig, sir!)" Others echoed the sentiment that Faber's rhythm and comfort level with the show were similar to those of the legendary Trebek.
"Jeopardy!" will wrap up its 38th season the week of August 9, after which producers are expected to settle on a permanent host. If popular opinion has anything to do with it, Faber could be one of the top contenders.