The Real Reason Nicole Kidman Sued This Newspaper For Libel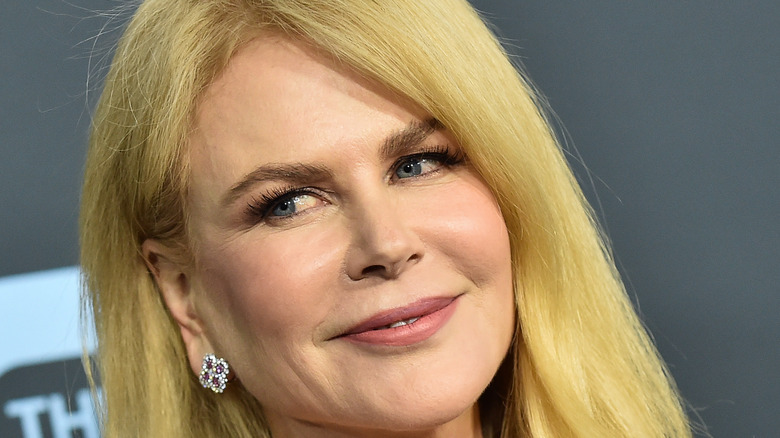 DFree/Shutterstock
Nicole Kidman has had both a storied and a controversial life in Hollywood. She became a breakout star in "Days of Thunder" back in 1990, where she also met the man who would be her first husband, co-star Tom Cruise. The pair married within a year of meeting and eventually adopted two children, Conor and Isabella, per Vanity Fair. A decade later, when the pair divorced, there were talks her career might even be over if she wasn't married to superstar Cruise, VF reported. Of course, that ended up being the furthest thing from the truth.
Instead, Kidman went on to have her own flourishing career that turned her into an A-list actress who didn't need a famous husband to get roles. In fact, in 2002, she won an Academy Award for Best Actress for her role in "The Hours." But it was another movie she made during that time period that caused so much controversy that Kidman ended up filing a libel suit and going to court.
Nicole Kidman denied an accusation from a British tabloid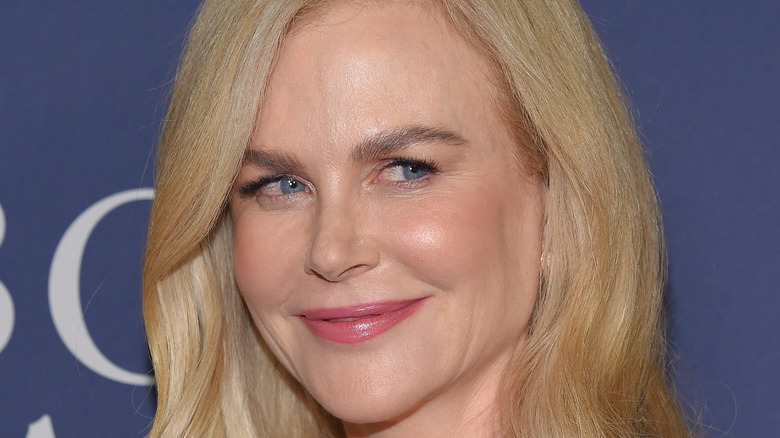 DFree/Shutterstock
Nicole Kidman was happy and single when she made the 2003 movie "Cold Mountain" starring opposite Jude Law — who was married at the time, but not happily so, according to Entertainment Weekly. The outlet reported that British tabloid the Daily Mail printed that Kidman and Law entered into an affair while on location shooting the film in Romania. When Kidman and Law denied the rumors, the publication retracted its report. Still, Kidman sued the Daily Mail for libel, a case you can only win if the court decided the media outlet knowingly printed false information.
Entertainment Weekly reported that Kidman did indeed win the lawsuit, with her lawyer telling the High Court in London that "The publication of this article has caused grave damage to the claimant's personal and professional reputation and she has suffered considerable embarrassment and distress."
In the nearly two decades since the film (and her lawsuit), Kidman has gone on to have a wildly successful career, starring in movies like "Bewitched," "Before I Go To Sleep," and "Queen of the Desert," as well as in captivating TV shows like "Big Little Lies," "The Undoing," and "Nine Perfect Strangers." She's also happily married once again, wedding musician Keith Urban in 2006. The couple share daughters Sunday Rose and Faith Margaret.