Did Palace Staff Really Take Back Their Bullying Claims Against Meghan Markle?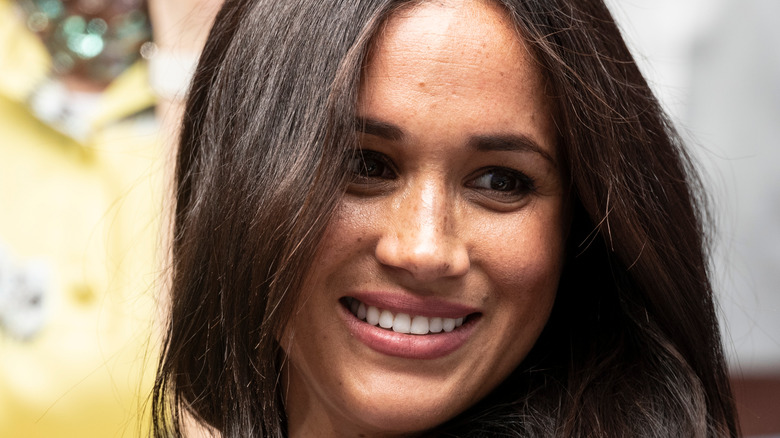 lev radin/Shutterstock
It didn't take long after Prince Harry and Meghan Markle's bombshell interview with Oprah for the response to take a negative turn. The two-hour special, which aired in March 2021, divulged some pretty compelling information regarding Meghan and Harry's place within the royal family and the struggles they endured (via CNN). But in addition to dealing with the aftermath of their shocking confessions, they have also had to navigate a series of rumors that accused Meghan of being unkind to staffers. The accusations even went as far as to call Meghan a "bully," saying she was cruel to people. According to The Times, the complaints suggested that Meghan drove two personal assistants out of work, and that a third staff member experienced micro-aggressions and undermining comments.
But people who know the couple best seem to vehemently reject the accusations. A friend of the couple told Harper's Bazaar, "Harry and Meghan knew that it would get ugly in the run up [to the Oprah special], but seeing such an obvious attempt at destroying her character was distressing and upsetting." Furthermore, Meghan and Harry were totally prepared to refute the accusations, reportedly having prepared a 30-page dossier to refute the accusations in question, per Newsweek.
But as it turns out, the couple might not need the preparation, after all.
News of the rescinded comments came from Meghan and Harry's biography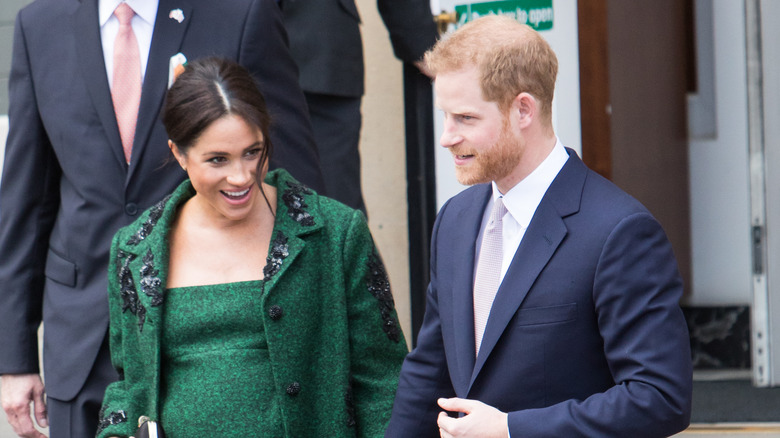 Mr Pics/Shutterstock
The staffers at Kensington Palace who originally made bullying accusations against Meghan Markle have rescinded them. According to royal reporters Omid Scobie and Carolyn Durand via their highly anticipated newly updated biography, "Finding Freedom," "two of the individuals mentioned in the email asked for any allegations made to HR about their experiences with Meghan to be rescinded," per Entertainment Tonight.
The complaint in question came from Prince Harry and Meghan's former communications secretary, Jason Knauf, who revealed in Scobie and Durand's book, "I am very concerned that the Duchess was able to bully two PAs out of the household in the past year. The treatment of X was totally unacceptable," with the name having been redacted. Knauf added, "The Duchess seems intent on always having someone in her sights," per Page Six.
While news regarding the retraction of the accusations is certainly positive for the Duke and Duchess of Sussex, it's important to note that sources suggest that Scobie and Durand's book, "Finding Freedom," is apparently unauthorized, and Harry and Meghan's representatives have advised the couple to steer clear of the book and its subsequent team. The couple's lawyers even asserted that Scobie and Durand did "not speak for our clients and seem to rely on unnamed sources," (via the Daily Mail).