Why Ramona Singer's Recent Tweet Has Fans Scratching Their Heads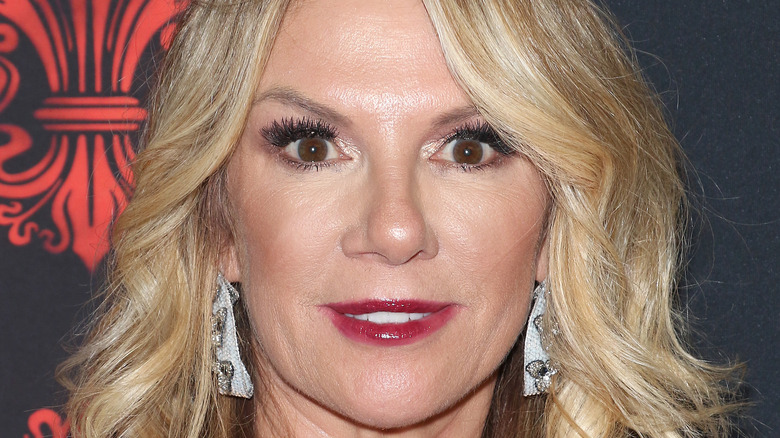 Jim Spellman/Getty Images
Bravo's "Real Housewives of New York" star Ramona Singer is at it again. The OG of the New York franchise isn't one to hold back on voicing her opinions ... even if they might deviate from reality. Singer has previously fought with almost all of her "Housewives" co-stars, but during 2021, she's made waves for butting heads with the latest "RHONY" apple holder, Eboni K. Williams.
Williams is the New York franchise's first woman of color to become a full-time housewife and she takes that title seriously. Williams has spent multiple episodes throughout Season 13 attempting to educate her white cast mates on matters of diversity, identity and what it's like to live as a Black woman in upper crust New York society (via Page Six). While many Housewives, such as Sonja Morgan and Leah McSweeney, seem open to doing the work, Singer has had issues listening to any advice surrounding racism or prejudice, even stating at a Black Shabbat event that when she was at college, "Jewish people hated me" (via ScreenRant).
Singer has a long history of leaning conservative with her beliefs. Multiple times on the series she's insisted she doesn't want to "talk politics" (via YouTube), but that didn't stop her from weighing in on the events in Afghanistan on Twitter.
Fans are annoyed Ramona Singer is spreading misinformation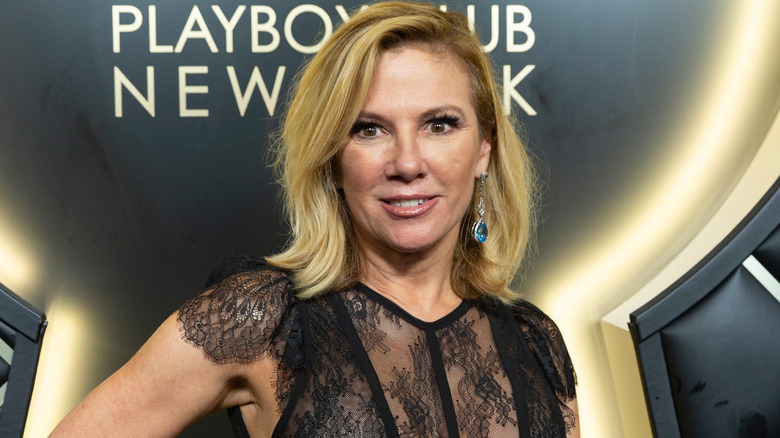 lev radin/Shutterstock
On August 30, 2021, Ramona Singer tweeted an article titled, "Afghanistan Evacuation and Retired Special Ops Rescue Mission", tagging journalist Emily Miller (via Twitter). According to the New York Times, Miller spent years working in Washington for Republican Congressman Tom DeLay and Senator Ted Cruz, before serving as spokeswoman for the Food and Drug Administration during the Trump Administration for just 11 days. Miller was eventually fired due to the agency's newfound "tarnished credibility". She last made headlines in 2015 after lying about being the victim of a home invasion (via The Washington Post) and penning the book "Emily Gets Her Gun: But Obama Wants to Take Yours."
In the article Singer tweeted, Miller condemns President Joe Biden for losing "the final battle in the Afghanistan war" (via Emily Post News). Her sources include only first names and vague job descriptions such as "Mark — Retired Special Operator in the U.S." Fans are furious at the reality star for spreading misinformation about national policy during these tragic events in Afghanistan. Singer was in similar hot water with fans just last year after a Distractify article revealed she attended a 2020 Trump rally without a mask. 
We hope in the future Singer sticks to the Pinot Grigio and leaves the politicking to the experts.