Why Prince Charles Reportedly Fought With The Queen Following Diana's Death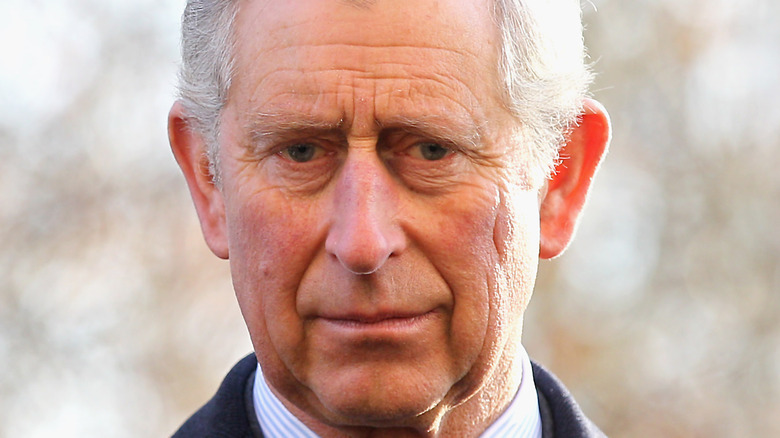 Chris Jackson/Getty Images
The world was shocked when Princess Diana died following a tragic car accident in August 1997. The Princess of Wales was only 36 years old at the time of her death, and people across the globe mourned her death. Of course, no one was hit harder by Diana's passing than her family. Although her marriage to Prince Charles had ended the year prior, Diana's ex-husband was said to be completely devastated upon learning of her death (via E! Online). "He was absolutely distraught. He fell apart," Tina Brown, author of "The Diana Chronicles," said in 2017. "He knew, instantly, that this was going to be a terrible thing, that ... he will be blamed, that they [the royal family] will be blamed, for the death of Diana."
The Mirror reports that Charles was vacationing at Balmoral with Queen Elizabeth and his two sons, Prince William and Prince Harry, at the time of Diana's death. When he received the news of Diana's passing he was then forced to tell his sons that their mother had died. In the days that followed Diana's death, Charles was said to put his foot down and take control when it came to the preparations for the funeral, despite the fact that he and the queen didn't see eye to eye.
Prince Charles fought for Diana after her death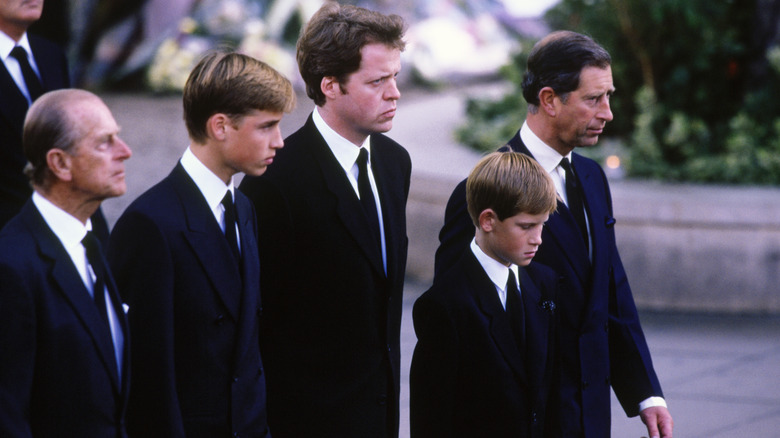 David Levenson/Getty Images
According to The Mirror, Prince Charles had very clear ideas about how he wanted to handle Princess Diana's death. After learning of his ex-wife's passing, Charles wanted to fly to Paris, where Diana had died, and bring her body home to the U.K. However, his mother Queen Elizabeth refused to allow her son to do so. After arguments about the situation, Charles eventually won out and headed to the French hospital where Diana had died alongside her sisters Lady Jane Fellowes and Lady Sarah McCorquodale.
"He was an ex-husband, he had no right to be there other than as the father of her sons," journalist Richard Kay said. "This was a surprising and brave move. Charles wanted to take the royal flight to Paris but the Queen wouldn't allow it. Charles fought harder for Diana than he had ever fought for her in her lifetime," he added.
When Diana's coffin emerged from the hospital it was draped with the Royal Standard at Charles' request. Her body was taken to the royal airplane and returned to London. She was later taken to Kensington Palace. The funeral occurred six days after Diana's death and Charles walked behind her casket with their sons, his father Prince Philip, and Diana's brother Charles Spencer. Although Charles and Diana's marriage didn't work out, it appears that he ensured that his ex-wife was taken care of following her death if for no other reason than for their sons, William and Harry.