What We Know About Jennifer Lopez's Mother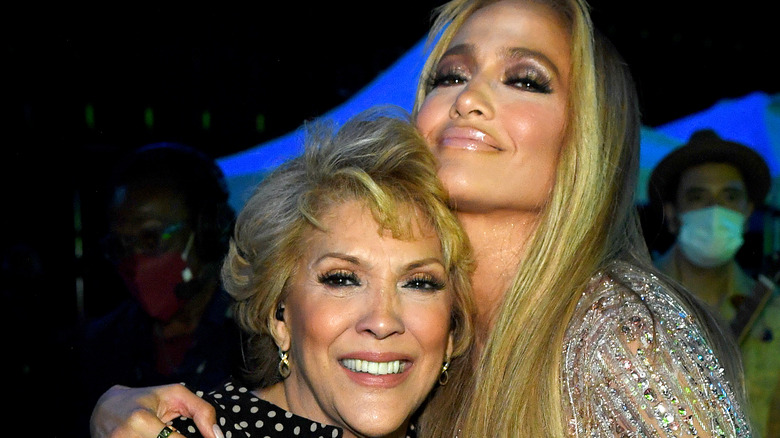 Kevin Mazur/Getty Images
Jennifer Lopez has made no secret of her close relationship with her mother, Guadalupe Rodriguez. The "Hustlers" star has shared sweet photos of herself with her mother, and the duo even quarantined together during the 2020 COVID-19 lockdown. During that time, Lopez admitted that the lockdown helped her grow even closer to her mother. "You know what? I didn't use to call my mom very often before all of this," Lopez said (via Hola!). "Now, I'm going to call her every day, even after this ends, because I've been speaking to her every day."
While fans would likely assume that Lopez's busy schedule could get in the way of the mother and daughter spending time together, the singer said that her mom is very active and has a full life of her own. "She has her own thing in Atlantic City and I'm out, you know, working," Lopez said. However, Rodriguez is still very present in her daughter's life, and JLo hangs a lot of weight on her mother's opinion when it comes to things such as her significant other. "Jennifer is very close with her mom. It's very important to her that the person she is with gets along with her mom," a source told People.
Thankfully, it appears that Rodriguez approves of Lopez's romance with actor Ben Affleck.
Guadalupe supports her daughter's relationship with Ben Affleck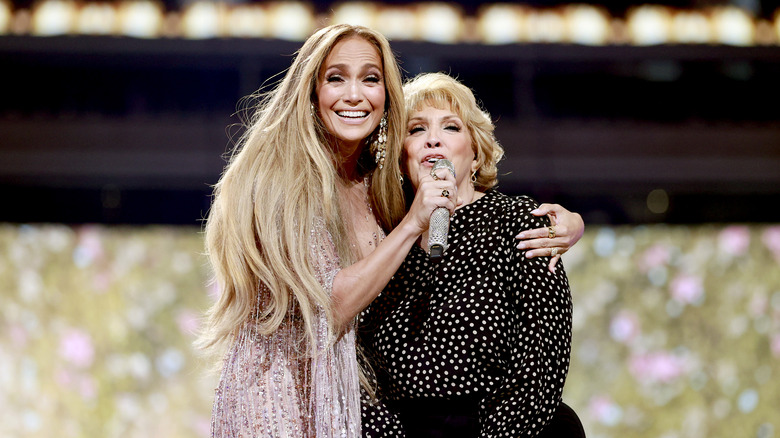 People reported that Jennifer Lopez's mother, Guadalupe Rodriguez, is over the moon that her daughter reunited with Ben Affleck earlier this year. "She is thrilled that they are back together now," a source explained. "In the past, Jennifer's mom and Ben were very close. Guadalupe loved Ben. She was sad when they couldn't work things out years ago."
While Rodriguez seems to be a fan of Affleck, the feeling appears to be mutual. Yahoo! reported that Rodriguez even had a cameo in Affleck's new ad for WynnBET's sports gambling app. Affleck, who is an avid gambler, directed the commercial, which also features appearances by other stars such as former NBA great Shaquille O'Neal. During the ad, Rodriguez is seen playing multiple slot machines at once as she cheers herself on in hopes of a win.
Earlier this summer, Affleck and Rodriguez made headlines when they were spotted in Las Vegas together to film the commercial. Sources revealed that Lopez was overjoyed that her mother and boyfriend were spending time together and having fun as they both have a love of gambling. "Jennifer loves that Ben and Guadalupe hung out in Las Vegas. They both love gambling and had fun together at the Wynn hotel," an insider stated.
It appears that Lopez and her mother share a very strong bond and have a fun relationship while they support each other's individual lifestyles.