What Does Jennifer Lopez's Mom Really Think Of Ben Affleck?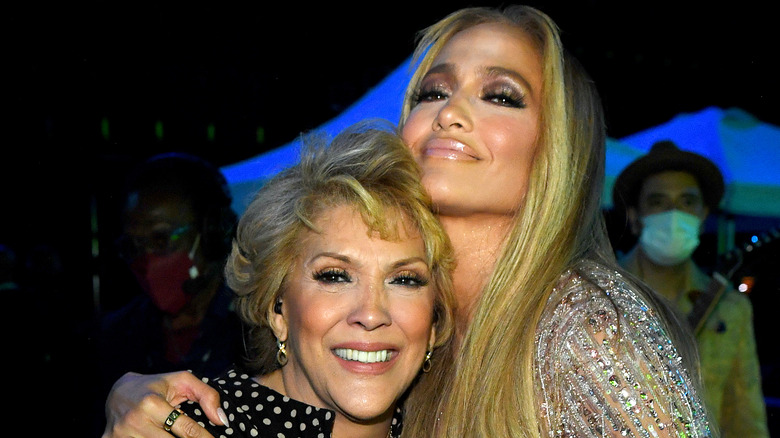 Kevin Mazur/Getty Images
Jennifer Lopez is one celebrity who appears to have a very close relationship with her mother. The "Jenny From The Block" singer is often seen spending time with her mom, Guadalupe Rodriguez, and has been open about the special bond that she shares with her mother. According to PopSugar, Lopez showed off her gorgeous mother and adorable daughter back in May when she captured a multi-generational photo of herself with Guadalupe, 75, and Emme, 13. The snap featured Lopez standing to the side and looking forward as Guadalupe stood behind her and Emme posed in front of her. "#IGotItFromMyMama," the "Hustlers" star captioned the snap.
Of course, this isn't the first time that Lopez has gushed over her mom. Back in 2019, J.Lo paid tribute to Guadalupe on her birthday with a sweet video of the pair dancing on stage. "People ask me where I get my energy from, my drive, my dance moves lol ... well now you know ... Guadalupe ... my mommy," she wrote. It's safe to say that Lopez has a close relationship with her mother, so it would likely be important for the singer's romantic partner to share a connection with Guadalupe as well. According to new reports, Lopez's newly rekindled love interest Ben Affleck has that covered.
Jennifer Lopez's mom is thrilled about the Bennifer reunion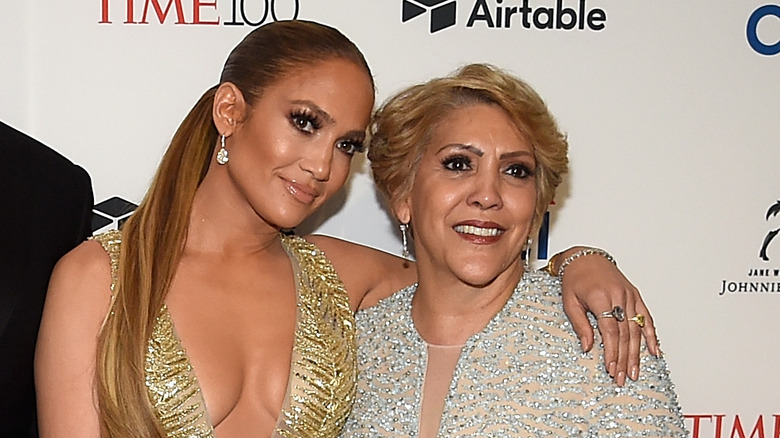 According to People Magazine, Jennifer Lopez and Ben Affleck's rekindled romance hasn't just excited fans. Lopez's mother, Guadalupe Rodriguez, is also said to be happy about the "Bennifer" reunion. Sources tell the outlet that Rodriguez is ecstatic that the pair have found their way back to each other. "In the past, Jennifer's mom and Ben were very close. Guadalupe loved Ben. She was sad when they couldn't work things out years ago. She is thrilled that they are back together now," an insider dished.
Rodriguez and Affleck are apparently so close that they recently headed to Las Vegas together. The "Batman" star was reportedly in Nevada to film a project, which he directed. Photos show Rodriguez on set, as sources claim that she was there to "film a fun cameo." Meanwhile, Lopez was said to love the fact that her mother was spending time with Affleck. "Jennifer is very close with her mom. It's very important to her that the person she is with gets along with her mom. Jennifer loves that Ben and Guadalupe hung out in Las Vegas. They both love gambling and had fun together at the Wynn hotel," an informant stated. Although Lopez was unable to join the pair for their fun-filled Vegas trip, she and Affleck are reportedly planning a trip of their own this summer as they continue to heat up their relationship.