Why Mary Kate And Ashley Olsen's SNL Appearance Almost Didn't Happen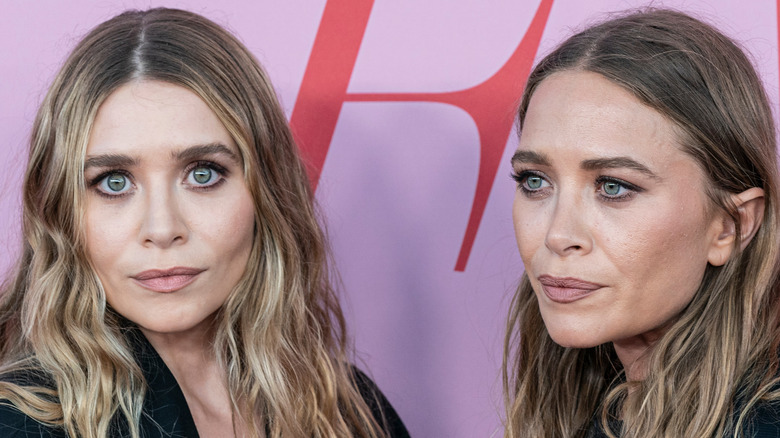 lev radin/Shutterstock
When you think of Mary Kate and Ashley Olsen, you likely don't think of "Saturday Night Live" style humor. The twin sisters will forever be known for their role as Michelle Tanner on the hit sitcom "Full House." They began that role at just six months old, per Mirror. The sisters would go on to live the majority of their lives in the limelight. After "Full House," the Olsen twins would star in movies like "Passport to Paris," "Holiday in the Sun," and "New York Minute" (via Showbiz Cheat Sheet).
Now adults working in the fashion industry, the girls keep a very low profile. Neither one of the sisters have social media profiles. When it came time to film Netflix's spin-off, "Fuller House," which catches up with the original characters of the show, the Olsen twins both denied the opportunity to return. They've stayed out of the limelight since the early 2000s.
However, before they bid television and movies farewell, they got to appear on the hit sketch comedy show "Saturday Night Live." Though, it almost didn't happen!
The Olsens had to miss their prom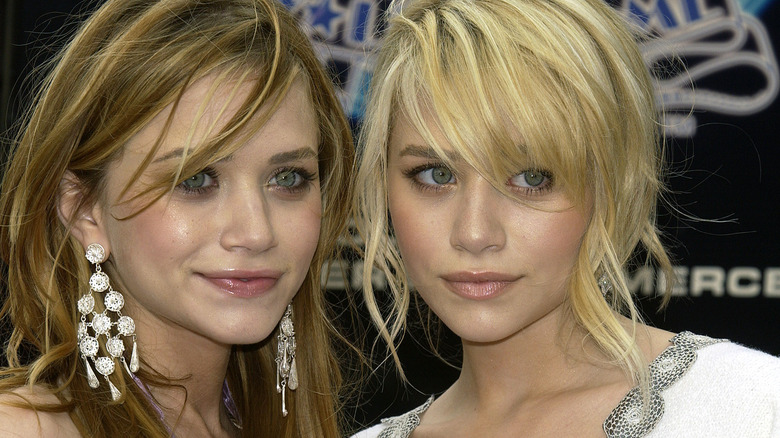 Vince Bucci/Getty Images
In 2004, the Olsen twins were 17 years old and coming off the release of their movie, "New York Minute" (via Best Life). Although they had spent their entire lives in the spotlight, they were still trying their best to live their lives as normal teenage girls. Well, as normal as they could be because, in 2004, the teenagers had to choose between their high school prom and an appearance on "Saturday Night Live."
According to E!, The Olsens were a bit conflicted when trying to decide between which event to attend. On making the decision, Mary Kate said, "I didn't realize they were the same night until someone asked me what I was going to wear. That's when I was like, 'It's the same night! Oh no, what are we going to do?' A few seconds later, I said, 'SNL, of course.'"
During the opening monologue of the show, the twins made a joke about missing their prom that night. Ashley joked, "We'll never know what it's like to ride in a limo and wear fancy dresses and have someone do our hair." Mary Kate commented on how that was a daily occurrence for the girls when Ashley explained, "Yeah, but not at a Marriott!"