The Real Reason Mary-Kate And Ashley Olsen Are So Discreet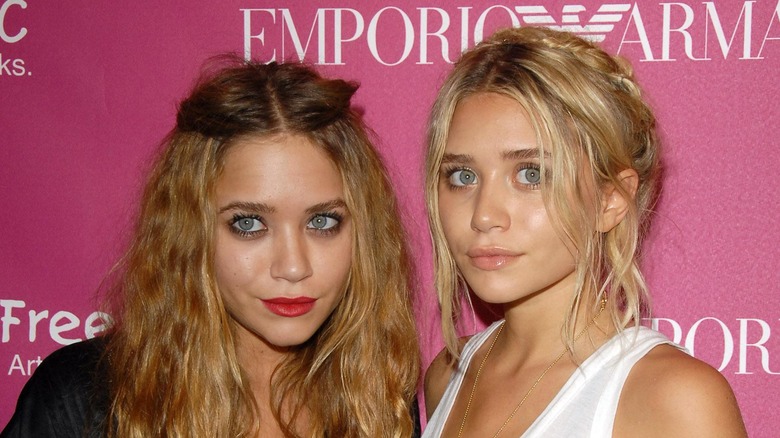 Shutterstock
The early 2000s it-girls have slowly faded from the public eye over the last decade or so. In a new interview with i-D, Mary-Kate and Ashley Olsen shared about their desire to avoid the spotlight and focus on things that they're passionate about — like their clothing brand. The outlet reports that their company, The Row, came to be nearly 15 years ago and that the Olsen twins didn't want their last name to be the draw of their collection.
Instead of having their name on the line, the twins named their label after a world-renowned tailoring firm in London called Savile Row. After explaining the maturity of the brand, the outlet explains that very few people associated The Row with the Olsen Twins — and that was intentional. Ashley explained, "We didn't want to be in front of it, we didn't necessarily even want to let people know it was us. It was really about the product, to the point where we were like: Who could we get to front this so that we don't have to?"
After noting that the twins' fashion brand was initially ignored as another flash-in-the-pan celebrity label, the outlet explains that The Row has thrived for 15 years. True to fashion, the company's anniversary will not be marked with celebrations or big announcements. Without social media, online shopping or doing interviews, the Olsen twins are still doing things quite differently than most labels and millennials. i-D reveals that their brand reflects their personality — understated but luxurious, chic, mature.
Mary-Kate Olsen credits their desire for privacy to their upbringing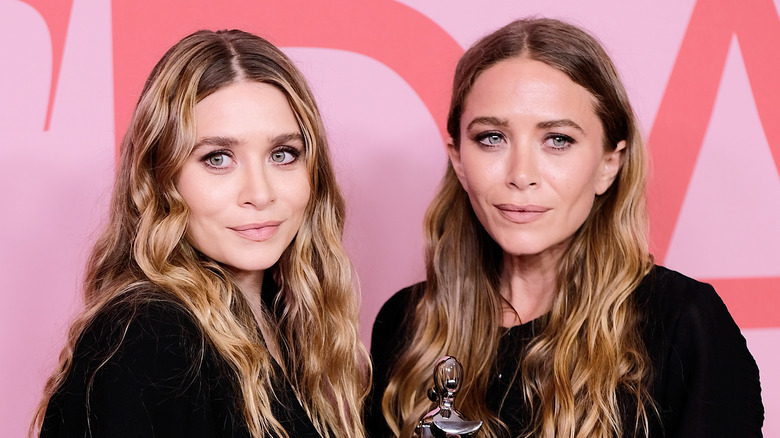 Dimitrios Kambouris/Getty Images
Two of the biggest names in the world at one point, the Olsen twins explained their desire to have their brand's moniker take a back seat to the quality of their clothes. Mary-Kate told i-D that they are "discreet people — that's how we were raised."
Ashley added, "I think that potentially that's just our aesthetic, our design preference. But that doesn't mean that we don't also appreciate something truly ornate or maximal. Sometimes a collection even starts quite like that, and then gets pared down. It doesn't always start from that simplistic place."
People notes that the Olsen twins exited the acting world over a decade ago and both declined to come back for the "Fuller House" Netflix reunion series. Today, they still keep in touch with their on-screen father, Bob Saget, according to the outlet. As for the clothes that the two design, they cost a pretty penny — like $400 for a t-shirt, Elle reports. Despite the price point, The Row's threads are available in 80 countries across the globe, generating between $100 and $200 million in revenue each year.
While their iron-clad boundaries look severe to the naked eye, the Olsen twins' brand is their creative display. According to Mary-Kate, "We're not chasing anything, we're just being really honest with who we are."