Here's What Brooke Shields Studied In School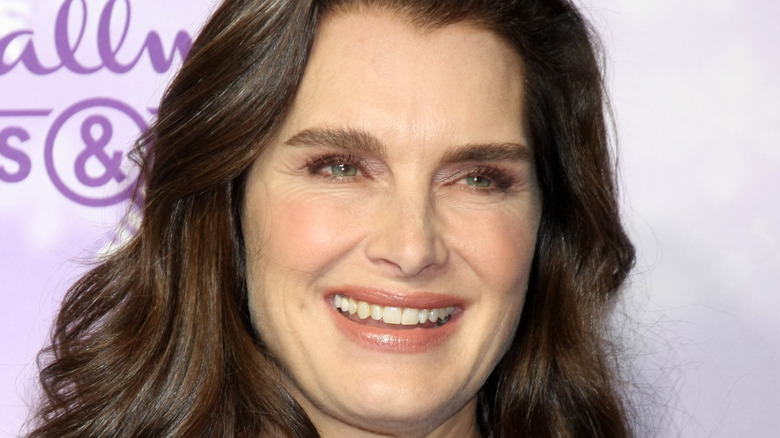 Kathy Hutchins/Shutterstock
Brooke Shields is a show business icon and became one before she even reached her teen years. She was only 12 years old when she starred opposite Susan Sarandon in the movie "Pretty Baby," (via The Famous People) and she was 15 when she uttered that legendary commercial line for a simple pair of jeans, proclaiming, "You wanna know what becomes between me and my Calvins? Nothing," (via Interview Magazine). The Calvin Klein jeans legend soon became the girl from "The Blue Lagoon," a coming of age flick with a decidedly sexual nature about two children who grow up alone on a deserted island after a shipwreck.
Shields and her teenage stardom made her a household name while she was still in high school, and more films followed, including another coming of age drama, "Endless Love," (via IMDb). By the time she graduated high school, Shields wanted something more for her life than just continuous acting and modeling with her manager mother by her side. She wanted the college life and not just any college life. When it was time to pursue higher education, she chose the Ivy League route and attended Princeton University in New Jersey to study a subject as far from show business as possible.
College life wasn't normal life for Brooke Shields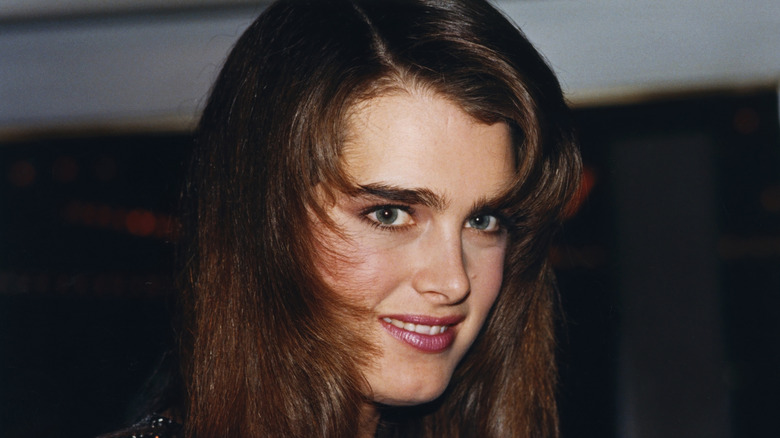 Vicki L. Miller/Shutterstock
By the time Brooke Shields made it to Princeton University, show business was all she knew, as her mother had her modeling when she was still an infant. When nobody knew her real name, she was known as the Ivory Snow baby with her image on a box of laundry detergent known for softening clothes (via the Christian Science Monitor). When she was at Princeton, she chose to study French literature, but didn't have the easiest time as a famous student on a college campus.
In her 2014 book, "There Was a Little Girl: The Real Story of My Mother and Me," Shields detailed some of the difficulties she had. "The paparazzi tried to sneak onto campus, dressed like what they thought college students looked like, and follow me around," she wrote. "The students were great and they alerted the school and me if anyone saw anybody suspicious." She went on to share that one overly determined photographer positioned themselves in a vent to try to snap a picture of her, another even tried to bribe a fellow student to sneak a camera into the college showers to "snap [Shields] in the nude." "They would have been in for a surprise if they tried, because I had taken to showering in a one-piece bathing suit," Shields said of her college experience (via Princeton Alumni Weekly).
There was one point where Shields was ready to drop out of school, but she said it was her mother who convinced her to stay and finish her education.