The Truth About Maxine Waters' First Husband Edward Waters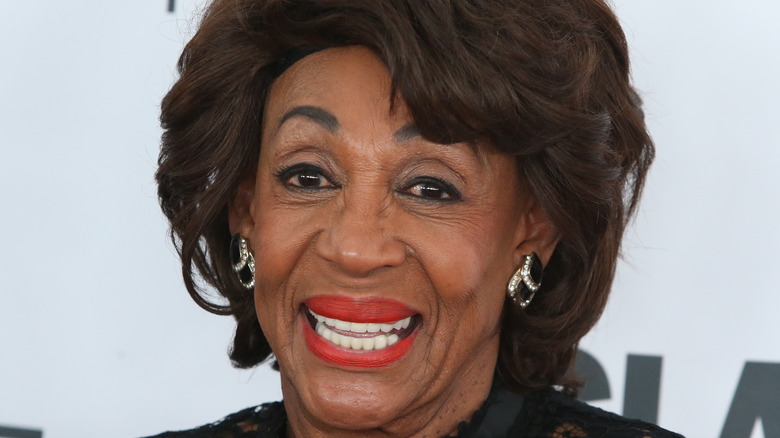 a katz/Shutterstock
Congresswoman Maxine Waters represents the 43rd district of California (via her congressional website) and is known for speaking out on behalf of civil rights and the disenfranchised. In 2018, Waters was re-elected to her 15th term in Congress, and prior to that she served her state in the California State Assembly for 14 years. Waters also worked on the presidential campaigns of Senator Edward Kennedy, Reverend Jesse Jackson, and President Bill Clinton.
But beyond being a politician, Waters is, of course, a person, too. Waters was born in St. Louis, Missouri, the fifth of 13 children. She relocated to California in her early 20s and went on to earn her BA in sociology from California State University, Los Angeles.
Today, Waters is married to Sidney Williams, who once served as U.S. Ambassador to the Commonwealth of the Bahamas. The pair first met in the mid-1970s, when they each worked for Los Angeles City Councilman David Cunningham. Williams served as the councilman's aide and chief of staff (via LA Times). They wed in 1977 and remain together today (via Meaww). Prior to Williams' entry into politics, he played football professionally for the Cleveland Browns and the Washington Redskins.
Although Waters has been with Williams for over 40 years, she was actually married once before.
Maxine Waters and her first husband, Edward Waters, had two children, Edward and Karen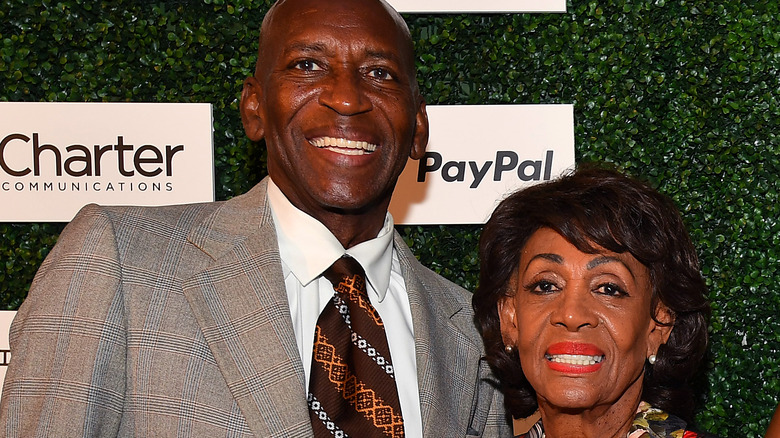 Larry French/Getty Images
​​Long before Maxine Waters met the man who would become her second husband, she was married to Edward Waters (via Meaww). The two met in 1956, when she was only 18 years old and were married shortly after. They moved to California in 1961 and had their two children, Edward and Karen (via Meaww). During this time, Maxine helped provide for the family by working in a garment factory.
Maxine and Edward divorced in 1972 after 16 years of marriage. After their split, Waters started on her path to becoming a politician; she enrolled in college and it was only about five years later that Maxine met Williams, who would become her second husband.
Although it's not clear what terms Waters and her first husband are on, their children today are grown and Maxine Waters appears to be close with them. In fact, Waters' daughter, Karen, worked for her re-election campaign, as did her grandson from son, Edward, Mikael Moore (via LA Times). Today, Moore works for actor, singer, model Janelle Monáe, but he did learn some valuable lessons from his grandmother.
"Working with the congresswoman, I learned about building relationships, being honest, having big ideas and not being afraid to buck the status quo," Moore said.