Here's What Sandra Bullock Studied In School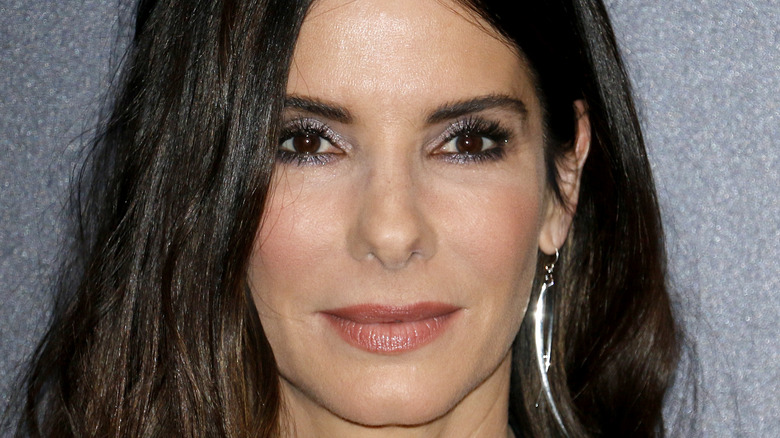 Tinseltown/Shutterstock
Award-winning actress Sandra Bullock is a Hollywood legend. Nicknamed "America's Sweetheart," following her breakout role in "Speed," the charming actress has worked her way to becoming one of the highest-paid actresses in Hollywood. 
As many fans can recall, Bullock's financial success came from a long list of critically acclaimed movies. In 2013, her Oscar-winning film "Gravity" was ranked as the highest-grossing movie. Due to the success of this film, In 2014, Forbes named the "Birdbox" actress the "highest-earnings actress with an estimated $51 million in earnings between June 2013 and June 2014."
Although Bullock is one of the highest-paid actresses in Hollywood, she continues to use her platform and to bring to light societal issues. In 2015, The Oscar-winning actress sat down with Variety and explained how sexism in Hollywood extends past unequal pay. "It's a bigger issue than money," the actress tells the publication (per USA Today). "I know we're focused on the money part right now. That's just a byproduct. I keep saying, 'Why is it that no one is standing up and saying you can't say that about a woman?' We're mocked and judged in the media and articles. Really, how men are described in articles versus women, there's a big difference."
Bullock's impressive acting skills and charming personality have made her one of Hollywood's most sought-after actresses, but who was she before she was "America's Sweetheart?"
What did Sandra study in college?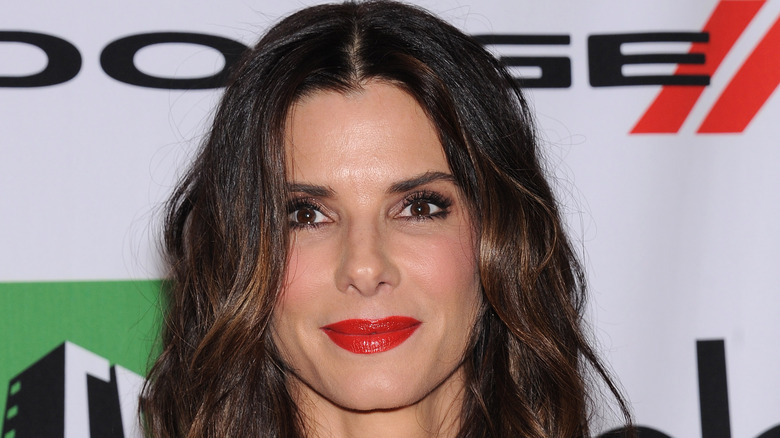 DFree/Shutterstock
According to Britannica, Sandra Bullock spent her childhood traveling with her mother, German opera singer Helga Meyer. Occasionally, she would be featured in her mother's performances, but by high school, Bullock had relocated to Virginia. 
According to Marie Claire, the actress obtained her Bachelor's Degree from East Carolina University in Greenville, North Carolina, in 1986. While there, she studied (you guessed it) acting. During her undergraduate years, Bullock, like many other struggling college students, worked odd jobs to support herself. In a segment of "Burning Questions" on "The Ellen DeGeneres Show," per Billboard, the "Ocean's 8" actress revealed that she used to sing with drag queens to earn extra money as a college student.
"I used to open up for drag queens in North Carolina by dancing," she explained. "You were the precursor to the drag queens?" the show host  Ellen DeGeneres quipped. "That's fantastic!"
Following the completion of her degree at East Carolina University, Bullock moved to New York to pursue her full-time acting career and in 1987, she made her motion picture debut in "Hangmen."