The Richest Bachelor Stars May Surprise You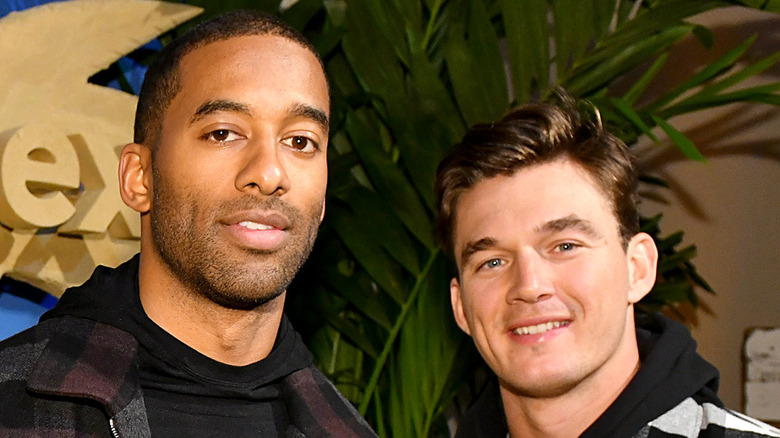 Craig Barritt/Getty Images
Though many of the people that compete on ABCs dating series "The Bachelor" become quite wealthy, the series itself does not pay particularly well. The titular Bachelor or Bachelorette on the series famously make around $100,000 dollars for their time on the show (via Page Six). However, they are often able to turn their newfound fame into an opportunity to rake in the big bucks. Many former Bachelors turn to social media to get paid for brand deals and sponsored posts, while other leading men use their notoriety to write books, start podcasts, or launch business ventures.
While more recent bachelors like Colton Underwood and Peter Weber have managed to turn their celebrity status into an opportunity to lead lavish lives, the wealthiest bachelors are the ones who joined the franchise with large net worths. The publication International Business Times has a definitive ranking of the current richest men in the explosive Bachelor Nation.
The men of Bachelor nation are making big money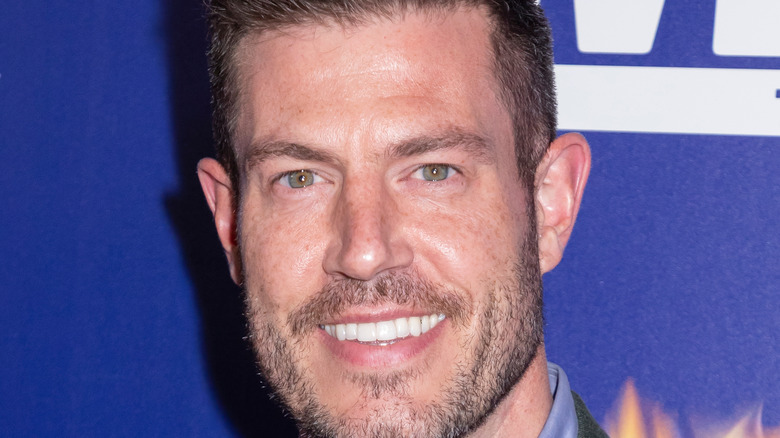 Sam Aronov/Shutterstock
The fifth richest "The Bachelor" star is Season Five's Jesse Palmer (via International Business Times). Palmer is a former NFL player who worked for the San Francisco 49ers and the New York Giants. The 42-year-old is currently worth an impressive $6 million dollars. Coming in at number four is entrepreneur Ed Swiderski, who competed on season five of "The Bachelorette." Though Swiderski ended up getting engaged to Jillian Harris at the end of the season, the couple eventually split and Harris remained Natalie Bomke in 2015 (via Us Magazine). Swiderski currently works as the Senior Vice President at Kambio Group and has a net worth of $10 million dollars (via Celebrity Net Worth). 
In third place is former leading man Travis Stork. The emergency room physician starred on season eight of "The Bachelor" and later became one of the hosts of the hit daytime talk show "The Doctors" (via Wealthy Persons). Through his medical career, television career, and successful books, Stork has amassed a net worth of $15 million dollars. The top spot is a tie between Prince Lorenzo Borghese and businessman Andrew Firestone. The former is an Italian prince who lead season nine of "The Bachelor" (via Showbiz CheatSheet).
Two former Bachelors are especially well-off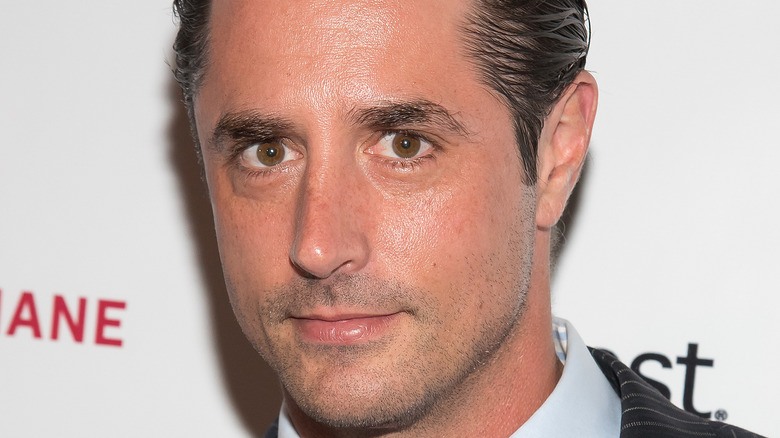 Mike Pont/Getty Images
Though "The Bachelor" has selected a wide variety of interesting men to lead each season, one bachelor in particular stands above the rest. In 2006, Italian prince Lorenzo Borghese was selected to helm season nine (via Us Magazine). While Borghese chose Jennifer Wilson at the end of his season, he later ended up dating the runner-up Sadie Murray. However, that relationship didn't last either. While his love life isn't in the best place, his bank account is certainly enviable. As a member of the Borghese family, the 49-year-old is currently worth $50 million dollars (via Celebrity Net Worth). Aside from inheriting his family's wealth, he works as an executive vice president of Multimedia Exposure Inc, writes novels, and funded the Royal Treatment Italian Pet Spa.
Andrew Firestone lead Season 3 of "The Bachelor", which resulted in a proposal to Jennifer Schefft (via Us Magazine). Though the pair eventually split, Firestone is currently married to actress Ivana Bozilovic. As for his net worth, Firestone is reportedly worth $50 million dollars (via Celebrity Net Worth). Like Prince Borghese, the majority of his wealth can be attributed to Firestone's standing as the heir to his family's fortune. His great-grandfather founded the great Firestone Tire and Rubber Company, and Firestone himself works in politics.